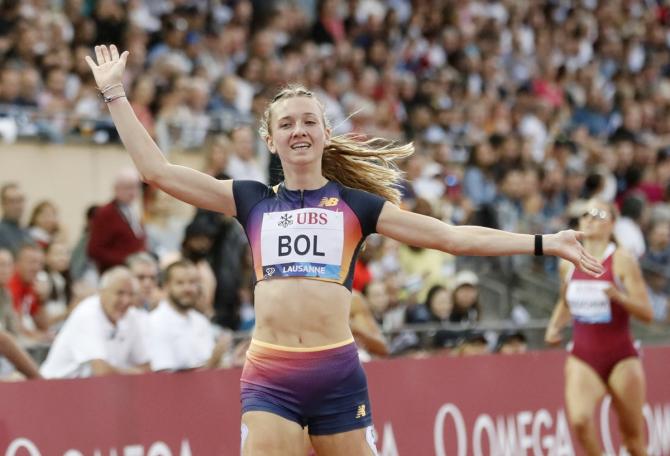 Netherlands' Femke Bol ran the 400 metres in 49.26 seconds at the Dutch Indoor Championships in Apeldoorn on Sunday to break one of the longest-standing world records in track and field.
Bol's time beat the previous record of 49.59 set by Czech athlete Jarmila Kratochvilova on March 7, 1982.
"It was because of all the fans here that I ran this record," said the 22-year-old, who claimed bronze in the 400m hurdles at the Tokyo Olympics behind Americans Sydney McLaughlin and Dalilah Muhammad.
"Never have I ever seen that many people here. When I crossed the line I knew that the record was mine because of the noise that the crowd made."
The outdoor 400m world record is 47.60, which was set by German Marita Koch in 1985.