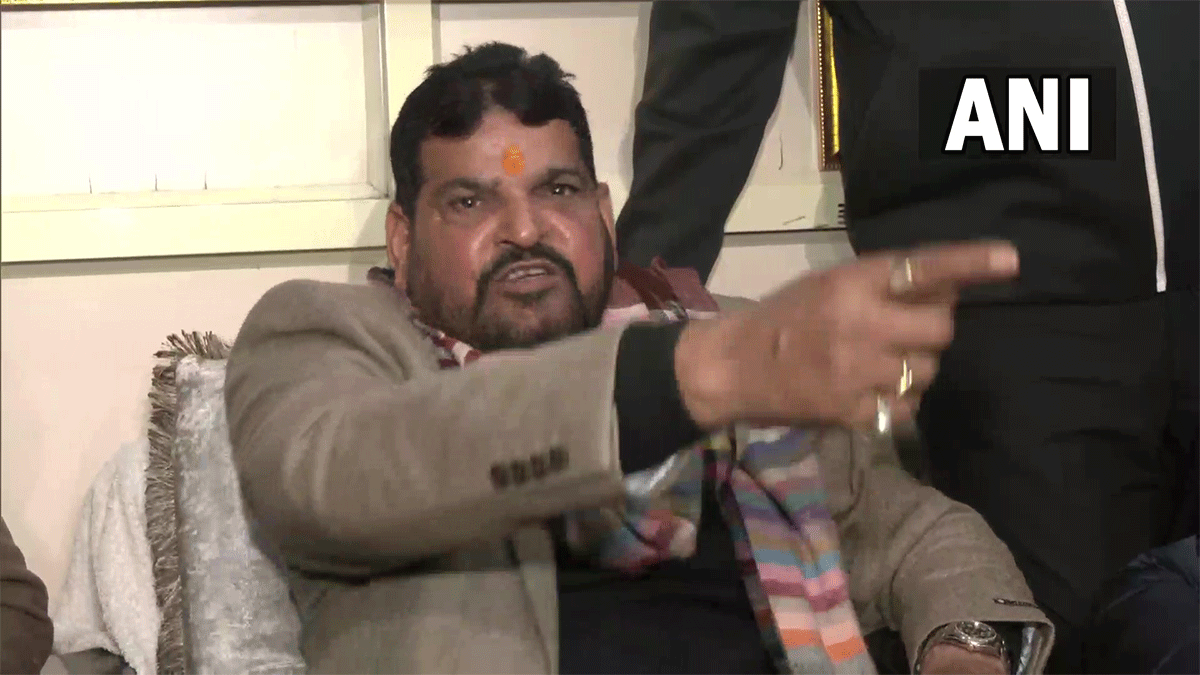 The investigation into the sexual harassment case against WFI chief Brij Bhushan Sharan Singh is under progress and reports claiming that the Delhi Police has not found sufficient evidence are "wrong", officials said on Wednesday.
The police had earlier said that they had not found sufficient evidence to arrest Wrestling Federation of India (WFI) Singh, who is accused of sexually harassing seven female wrestlers, including a minor.
Later, taking to Twitter, the Delhi Police said, "Several media channels are running a story that the Delhi Police hasn't found sufficient evidence in the cases registered against the Ex-President of WFI and a final report in the matter is due to be submitted before the concerned court.
"It is to clarify that this news is 'wrong' and the investigation into this sensitive case is under progress with all sensitivity," it tweeted. Hours later, Delhi Police deleted the tweet.
The wrestlers, who had been protesting at Jantar Mantar since April 23 seeking the arrest of Singh, were removed from the site by the police on Sunday after they tried to march to the new Parliament building following its inauguration.
They were detained before being released later.
On April 28, Delhi Police filed two FIRs against Brij Bhushan on allegations of sexual harassment levelled by seven women wrestlers.
While the first FIR pertains to allegations of a minor wrestler and was registered under POCSO Act, the second was related to outraging modesty.
"The sections of POCSO (Protection of Children from Sexual Offences Act, 2012) added in FIR has less than seven years' of imprisonment, so investigating officer (IO) cannot proceed with arrest as demanded by the accused," they pointed out.
"Neither he is influencing the witness nor he is destroying the evidence," they added.