News of all that's transpired on and off the football field.
Zlatan rules out playing in World Cup, says Swedish FA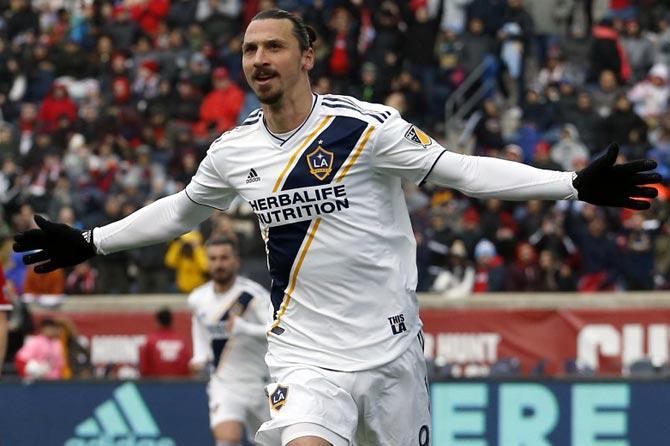 Sweden's record goalscorer Zlatan Ibrahimovic will not be coming out of international retirement to represent the Nordic nation at the World Cup finals in Russia, the country's FA has said in a statement.

Speculation about the 36-year-old, who retired from the national team after the 2016 European Championships in France, has been red-hot in recent weeks following his stunning debut for MLS club Los Angeles Galaxy after leaving Manchester United.

The striker, who had been plagued by a knee injury for almost a year, scored a brilliant long-range volley to equalise against Los Angeles FC and then netted the winner with a header in stoppage time, prompting Swedish fans to hope for a comeback.

Ibra, who scored 62 goals in 116 games for Sweden, had hinted he might return, but that idea now seems to have been put on ice.

"I spoke to Zlatan on Tuesday, and he said that he hasn't changed his mind about the national team - it's a no," Lasse Richt, chief of staff for the national team, said in a statement.

"Zlatan Ibrahimovic is in that case, for the same reason as with previous national team gatherings, not under consideration for the World Cup squad that national team coach Janne Andersson will announce on May 15," the statement went on.

Sweden open their World Cup Group F campaign against South Korea on June 18 before going on to meet Germany and Mexico.
Bayern face action after fans run onto pitch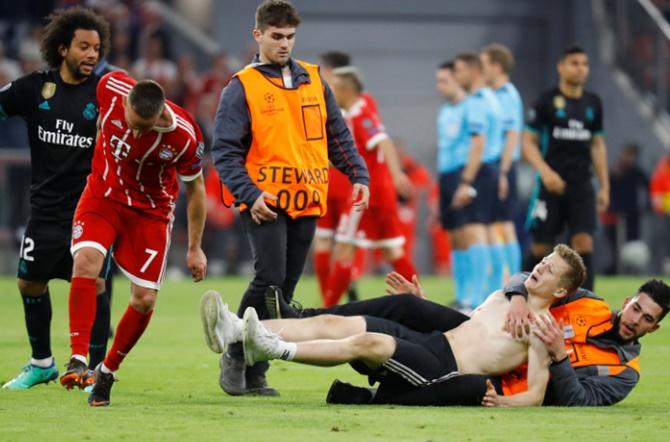 Bayern Munich are facing disciplinary action after several fans ran onto the pitch at the Allianz Arena following their 2-1 defeat at home to Real Madrid in the Champions League semi-final first leg on Wednesday.
European soccer governing body UEFA said in a statement that the Bundesliga champions had been charged over a "field invasion" by the fans plus the display of a banner containing a "message of an offensive nature" following the match.
UEFA said the case would be heard on May 31 but did not give further details.
Two of the fans attempted to take a photograph with Real forward Cristiano Ronaldo before being chased away by stewards. The Portuguese was unmoved by the incident as video footage showed him scratching his face and grinning.
Messi wins trademark tussle in EU court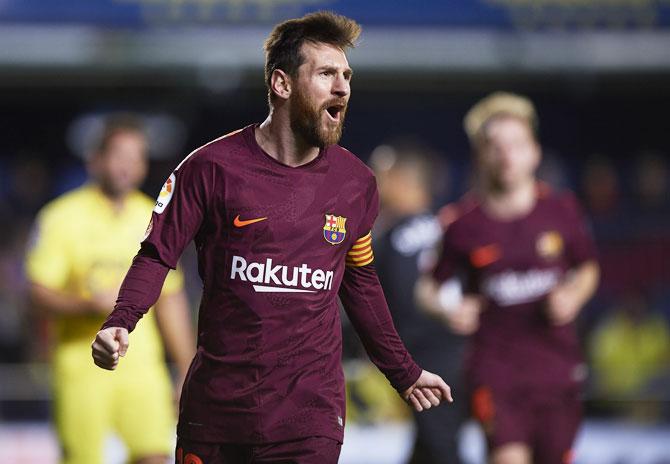 Argentine soccer player Lionel Messi may register his name as a trademark for sports equipment and clothing, the EU's second highest court said, as he was famous enough to overcome phonetic similarities with Spanish bicycle clothing brand Massi.
The case reached the EU General Court after the Spanish brand successfully complained to the EU Intellectual Property Office (EUIPO).
The EUIPO said that Messi and Massi were almost identical visually and phonetically and some would find it difficult to the tell the two apart, but the court disagreed.
"Mr Messi is, in fact, a well-known public figure who can be seen on television and who is regularly discussed on television or on the radio," the court said on Thursday.
Widely considered one of the world's greatest soccer players, Lionel Messi, 30, scored his 600th professional goal last month and is the all-time highest scorer for both Barcelona and Argentina's national team.
The court said that even though some people may not know Lionel Messi, this was unlikely to be the case for those buying sports equipment.
Massi can still appeal the decision at the EU Court of Justice.