Former world champion Viswanathan Anand came up with another resourceful preparation to beat Veselin Topalov of Bulgaria in the eighth and penultimate round of the London Chess Classic, a part of the Grand Chess Tour, in London on Sunday.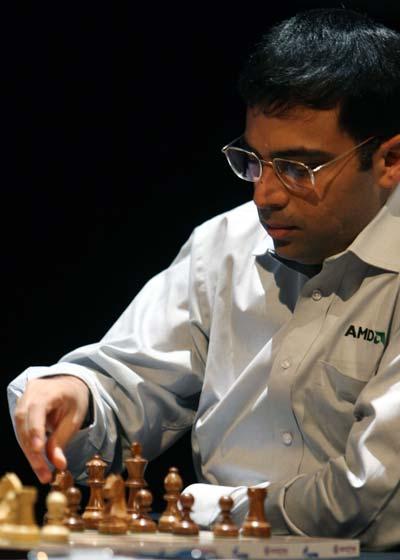 Anand continued to be amongst the best-prepared player in the tournament this year and especially with black the Indian ace has come good most of the times.
Topalov faced another big surprise and while he handled it well at one point, the fortunes fluctuated another way and Anand was able to score his second victory in the tournament.
Wesley of United States played out a draw with compatriot Fabiano Caruana to stay a half point ahead o the latter. With 5.5 points in his kitty from eight games so far, Wesley annexed the Grand Chess tour by virtue of being the best player on the tour and is set to get a $100000 bonus for his efforts.
In addition, if the final round goes well the Filipino turned American is also on course to win the Classic itself which will fetch him the winner's purse of $75000.
Caruana on five points is the closest challenger to Wesley while Hikaru Nakamura of United States, Vladimir Kramnik of Russia and Anand share the third spot on 4.5 points apiece.
Anand's game was the only decisive one in the day as other four games ended in draws. Vladimir Kramnik could not break the ice against Anish Giri of Holland who played out his eighth draw in the tournament, Levon Aronian of Armenia played out a draw with Nakamura while English Grandmaster Michael Adams came close but could not force matters against Maxime Vachier-Lagrave of France.
Veselin Topalov is in free fall, and his opponents know that if they can keep things complex on the chessboard there's every chance he'll crumble again. The eighth round was another one of sorts wherein Anand came up with a starting 12th move found by his second Grzegorz Gajewski of Poland.
In the post-match conference Anand said white had several options. There are 7-8 moves that are all playable, "I felt I should play it anyway, even though I didn't have it all worked out," he said.
As Topalov erred in reply Anand had a chance to wrap up the game on move 21st but the Indian missed out on the chance, allowing Topalov to bounce back. However, another mistake by the Bulgarian gave the victory in a platter.
Results round 8: Veselin Topalov (Bulgaria, 1) lost to V Anand (Ind, 4.5); Fabiano Caruana (Usa, 5) drew with Wesley So (Usa, 5.5); Anish Giri (Ned, 4) drew with Vladimir Kramnik (Rus, 4.5); Levon Aronian (Arm, 4) drew with Hikaru Nakamura (Usa, 4.5) Michael Adams (Eng, 3.5) drew with Maxime Vachier-Lagrave (Fra, 3.5).
Image: Viswanathan Anand
Photograph: Patrik Stollarz/Getty Images