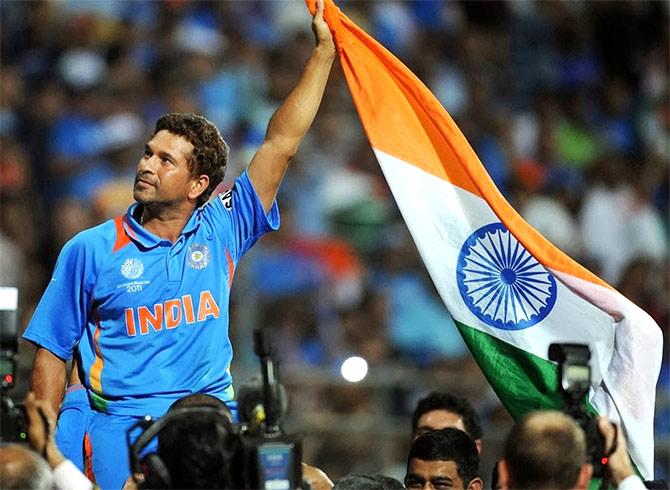 On Tuesday, Indian cricketers turned to social media to extend their heartfelt wishes on the occasion of the 77th Independence Day.
Indian cricketing legend Sachin Tendulkar greeted people in a tweet, "I love my India. Wishing all my fellow Indians across the world a very happy Independence Day."
As the nation rejoiced in celebrations, notable players like Ravindra Jadeja, Virat Kohli, Yuvraj Singh, and more took to Twitter to share their patriotic sentiments and wish fellow countrymen a joyous Independence Day.
Former captain Virat Kohli conveyed his well wishes for the day of freedom.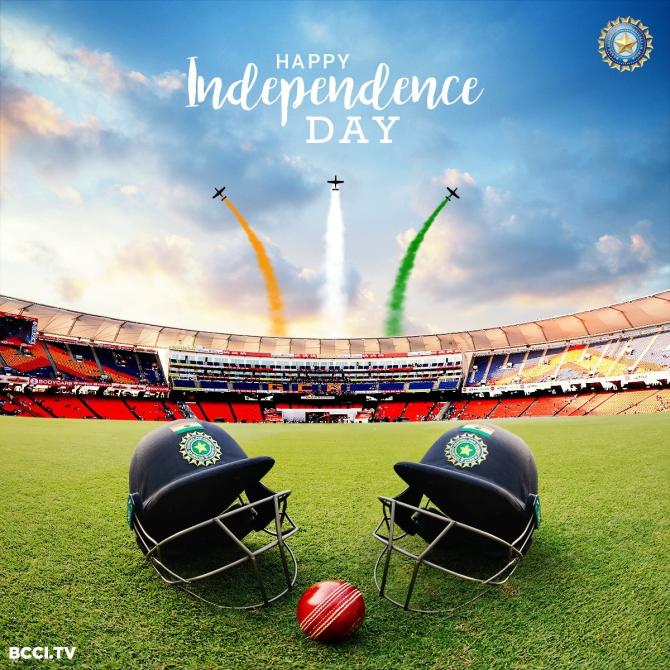 Star batter Suryakumar Yadav also joined in, expressing, "A nation unparalleled, an honor incomparable. Wishing everyone a jubilant Independence Day! May our country's ascent never falter, and may we persist in contributing to its magnificence!"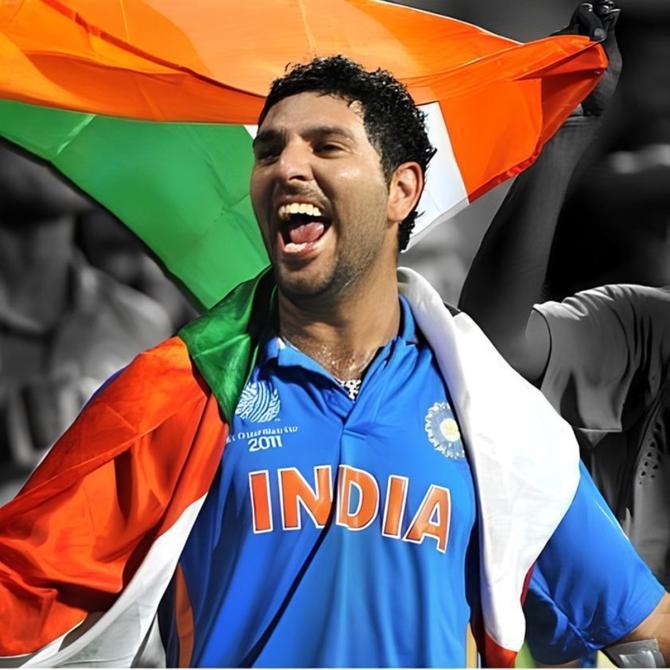 Jay Shah, the Secretary of the Board of Control for Cricket in India (BCCI), used X (formerly known as Twitter) to extend his wishes for the nation's 77th Independence Day, underscoring the celebration of freedom, diversity, and progress. His tweet read, "Happy #IndependenceDay! Today, we commemorate the liberty, diversity, and advancement of our land. Let's endeavor to construct a radiant and prosperous future, upholding the tricolor's soaring spirit!"
BCCI shared their patriotic sentiment as well, tweeting, "Wishing every Indian a very Happy 77th Independence Day. Jai Hind."
"Beyond affection, your essence is matchless!" shared former India opener Gautam Gambhir on X.
Former Indian batsman Yuvraj Singh conveyed his thoughts through a video, emphasising, "May our tricolor unfurl eternally high, paying homage to the sacrifices of those who fought for our Independence."
India's esteemed all-rounder Ravindra Jadeja exclaimed, "Jai ho #IndependenceDay."
"Hearty greetings to all on #IndependenceDayIndia. Let's honor the sacrifices of our freedom fighters and commit to leading the nation towards peace, harmony, and progress. Our every stride should resonate with national contribution," reflected former India spinner Harbhajan Singh on X.
Legendary Indian spinner Anil Kumble extended his wishes, tweeting, "Wishing you all a very Happy Independence Day!"
Former Indian batsman Suresh Raina urged everyone to embrace the essence of unity in diversity and "pay homage to the sacrifices of our freedom fighters."
"Sending my fellow Indians warm #IndependenceDay greetings! Let's celebrate the sacrifices of our freedom fighters and embrace the unity in our diversity. May the tricolor forever soar high, epitomizing unity in diversity. #JaiHind!" Raina tweeted.
Olympic medalist Indian hockey team goalkeeper PR Sreejesh concluded, "May the harmony of love and fervor for our nation resonate on this Independence Day. HAPPY INDEPENDENCE DAY 2023."