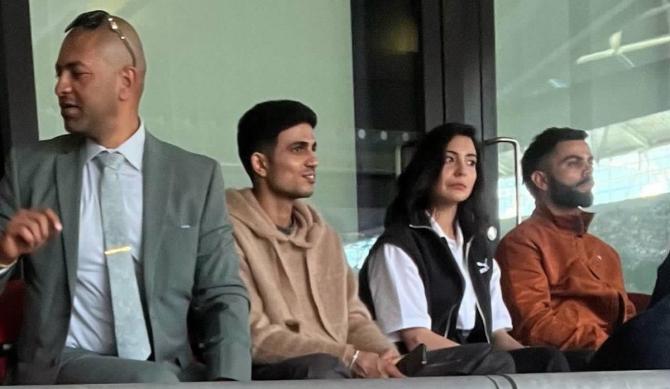 Virat Kohli, Shubman Gill and Suryakumar Yadav took a break from practice to watch the the FA Cup Final between Manchester City and Manchester United on Saturday, June 3, 2023.
Kohli and Man City Manager Pep Guardiola have a mutual admiration club, so it wasn't a surprise to see the batting star at the game.
Wembley was packed with football royalty, notably Manchester United's former manager Sir Alex Ferguson and the Man U player who he once threw a shoe at -- the one and only David Beckham accompanied by eldest son Brooklyn.
Kohli, who was spotted with a Man City jersey flung from his shoulders, was surely a happy man with City inching closer to their treble with a 2-1 win over United on Saturday.
As City lifted the trophy, William, prince of Wales, presented the medals in front of a packed stadium in London.