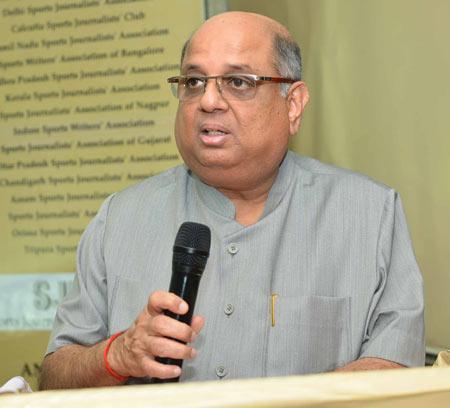 Majority of the Indian Olympic Association's top brass was unreachable after the Sports Ministry suspended the national Olympic body for appointing the scam-tainted Suresh Kalmadi and Abhay Singh Chautala as its life-presidents.

The Sports Ministry on Friday suspended the IOA till the time its reverses the recognition given to Kalmadi and Chautala.

IOA president Narayanswami Ramachandran was not available for a comment as he is in New Zealand and secretary general Rajiv Mehta too could not be reached.

Meanwhile, IOA vice president Tarlochan Singh was caught unaware by Ministry's move.

"I have come only come to know about the suspension through media. The IOA will respond to Ministry only after discussing the issue among its office-bearers," said Tarlochan.

The IOA failed to respond to government's showcause notice with the deadline ending at 5 pm IST on Friday. That did not go down well with the Ministry as its thinks "IOA has not given any substantive reply especially with regard to the non-eligibility of Kalmadi and Chautala".

In its response to the showcause notice, IOA only sought time till January 15 as its president is out of the country.

Earlier in the day, former Hockey India chief and newly-appointed International Hockey Federation (FIH) president Narinder Batra on Friday resigned as IOA's associate vice-president in protest against the appointments of Kalmadi and Chautala.
Image: IOA president Narayanswami Ramachandran