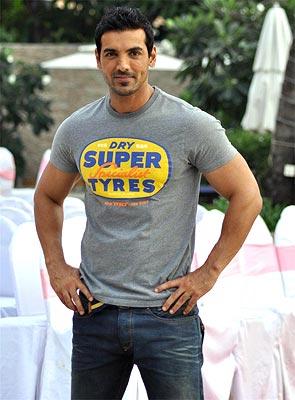 Former national hockey coach Cedric D'Souza has been roped in by Delhi Waveriders as their new coach for the second edition of the Hockey India League which starts next month.

Introducing the new coach, Ajit Pal Singh, former captain of India's 1975 World Cup-winning team and Chief Advisor of Delhi Waveriders, said, "Cedric has coaching experience in domestic as well as international arena, and working experience with Indian as well as global players.

"His passion for fitness, technique and mental toughness makes him one of the most sought after coaches in India hockey. With Cedric in our ranks, Delhi Waveriders will be the team to beat this season."

Delhi Waveriders also announced a new face of the franchise in actor-producer John Abraham, who will also be its co-owner.

Speaking on the occasion, Abraham said, "This is a great opportunity for me to be associated with hockey, our national sport. Delhi Waveriders has an excellent team led by Sardar Singh. I am sure this team will do well and be the super team of the Hockey India League in 2014.

"My vision is to see hockey in the forefront of all sports played in India once gain and soon this vision is going to be a reality."

The Hockey India League is scheduled from January 25 to February 15, with six teams competing against each other.
Image: John Abraham
Photograph: Abhijit Mhamunkar