In a letter, Malhotra 'urged the Union Minister of State (Independent charge) for Labour & Employment to formulate a scheme to provide employment guarantee to national and international sportspersons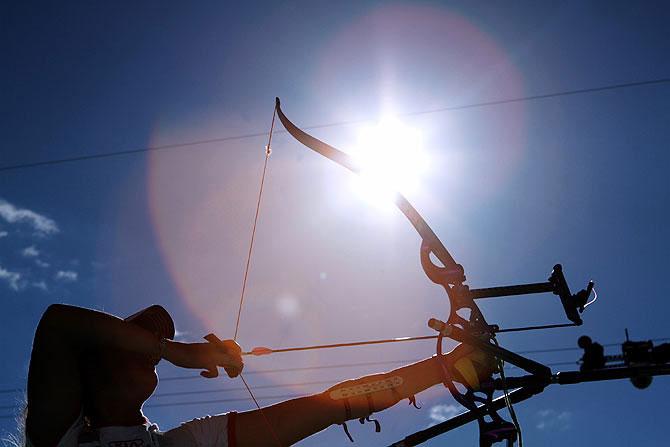 Image used for representational purposes. Photograph: Dean Alberga/World Archery Federation via Getty Images
Veteran sports administrator V K Malhotra, has shot a letter to Union Minister of State for Labour and Employment, urging him to provide job guarantee to India's national and international sportspersons.
Moved by media reports about the pathetic condition of national level sportspersons, who are forced to work in construction sites, brick klins, as coolies at railway stations and also sell fast food on pavements, Malhotra "urged the Union Minister of State (Independent charge) for Labour & Employment to formulate a scheme to provide employment guarantee to national and international sportspersons."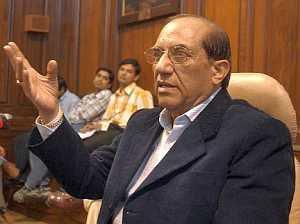 Malhotra, President, All India Council of Sports (AICS), in his letter to Bandaru Dattatreya also "suggested that the present scheme of reservation of posts in Govt. organisations on sports quota be extended to all Private and Public Sector undertakings".
"He further suggested that suitable guidelines/directive be issued to all Labour Commissioners and District Collectors to ensure employment guarantee to Sportspersons," a release stated on Tuesday.
Malhotra also urged the Secretary (Sports) of all States & UT, Indian Olympic Association and concerned National Sports Federations "to maintain close data on national and international level sportspersons and co-ordinate with local District Collectors and Labour Commissioners to ensure that the sportspersons get suitable employment in their respective districts instead of suffering for want of suitable employment."
Image (bottom left): VK Malhotra