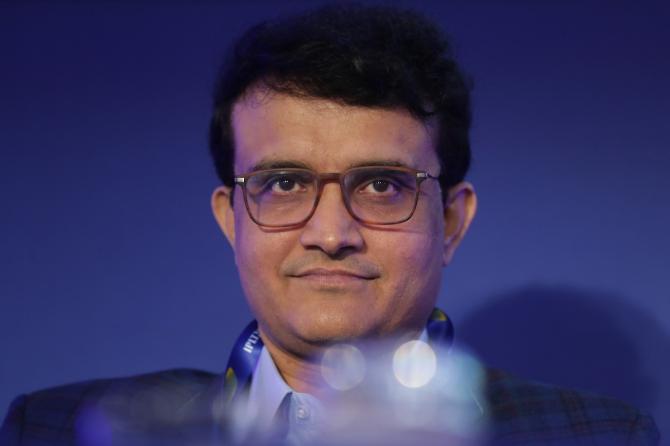 There is a significant upheaval in the Indian wrestling community as several well-known wrestlers, including Vinesh Phogat and Bajrang Punia, have taken to New Delhi's Jantar Mantar to demand the removal of Wrestling Federation of India (WFI) chief Brij Bhushan Sharan Singh from his post over multiple allegations of sexual harassment against him.
While a number of athletes from different disciplines have expressed solidarity with the protesters, former India cricket captain and BCCI president Sourav Ganguly has taken a distinct position on the issue.
When asked about the wrestlers' protest at an event on Friday, Sourav Ganguly chose not to comment on the matter, stating that he did not have a complete understanding of the situation.
'Let them fight their battle. I don't know what's happening there," Ganguly said.
He also advised letting the wrestlers handle their own battle.
"In the sports world, I've learned that you don't speak about things you're not fully aware of," he added. "I hope the issue gets resolved soon. The wrestlers have earned a lot of medals and brought accolades to the country."
However, some of Ganguly's fans were disappointed with his response, accusing him of cowardice and playing it safe.
"Was never comfortable with Bong craziness over @SGanguly99. These are not the heroes we need. He is not anyone's 'dada'. The only 'dada' he is interested in money. Rest of us can 'fight for ourselves'. Ashamed of you," wrote one Twitter user.