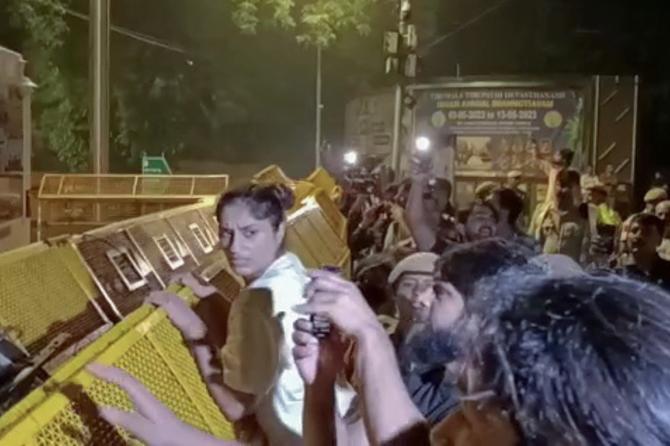 The protesting wrestlers on Thursday claimed that Delhi Police have taken away their generator set and the mattresses they had kept for drying, even as heavy police deployment continued near the protest site at Jantar Mantar.
The protestors had to make their speeches without microphone as there was no generator set.
"Delhi Police have taken away our mattresses which we have kept for drying. They have taken away our generator set," one of the wrestler's said.
There was heavy police bandobast at the roads leading to the protest site, which could be in anticipation that supporters may try to reach the spot after Bajrang Punia's call on Wednesday night to the farmers and general public to reach Jantar Mantar in support of them.
At around 11 pm on Wednesday, a scuffle broke out with Delhi police personnel when the wrestlers were trying to get extra mattresses and wooden benches to the protest site for their night stay since rain had left old mattresses wet and soggy.
The on-duty police personnel began enquiring about the sleeping materials as rules do not permit bringing in such things at the protest site.