News of all that's transpired on and off the football field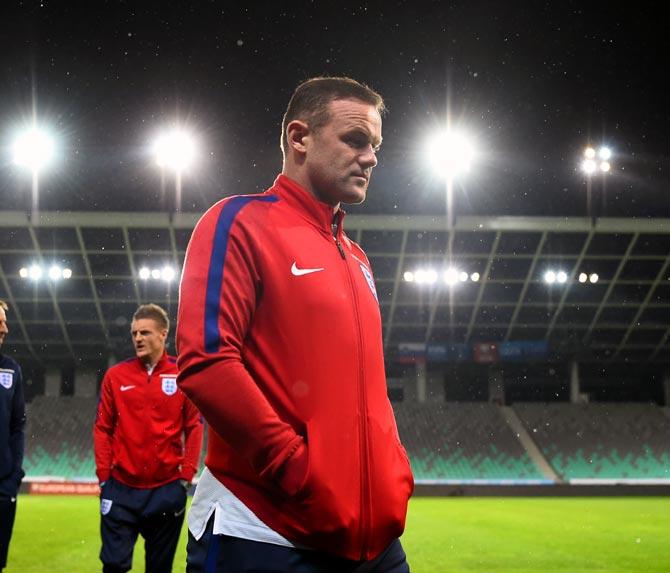 Everton manager Sam Allardyce said Wayne Rooney has not asked to leave the club but admitted there have been negotiations over a possible move to DC United in the MLS.
Speaking at a press conference ahead of Sunday's game at West Ham United, Allardyce said on Friday he expected to find out more when he spoke to Rooney later in training and that he would be "comfortable" if any player wanted to move on.
Rooney has been the subject of intense speculation over the past few days with multiple British media reports claiming that a deal had been agreed "in principle" for him to move to the United States in the summer following a difficult season at Everton in which he has struggled for game time under Allardyce.
"Wayne Rooney has not asked to leave, nor has he had a confrontation with me because we are adults," said Allardyce.
"My understanding is that there has been some negotiations. As to clarity of whether Wayne is leaving or staying I'll find out when he comes in for training today.
"I don't get involved in transfers or negotiations. All I know is there interest - where Wayne lies with it I can't tell you at the moment. If the player wants to leave - if any player does - I'm comfortable with it.
"But I don't want to make a headline 'Sam says Rooney can leave' - I mean if any player wants to leave he can leave," Allardyce added.
Allardyce was also asked about media reports suggesting that Rooney has asked for guarantees over playing time next season should he say at Goodison Park.
The former England captain was visibly annoyed at being substituted just after halftime in successive games against Manchester City and Liverpool a few weeks ago.
'Champions League will spur Tottenham transfers'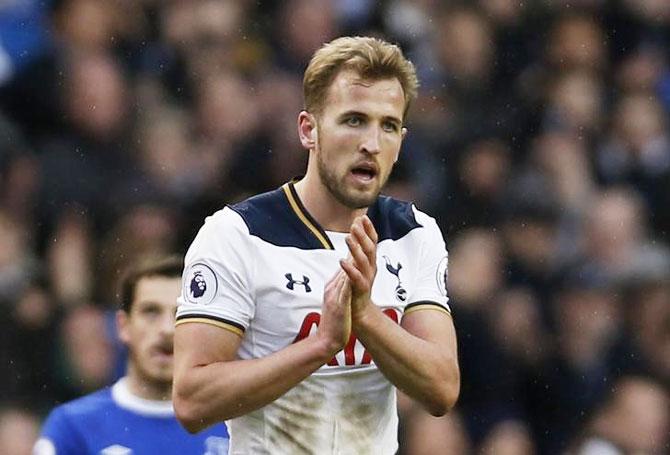 Tottenham Hotspur's participation in next season's Champions League will be a 'big attraction' for leading players in the upcoming transfer window, striker Harry Kane has said.
England international Kane scored the winning goal as Tottenham beat Newcastle United 1-0 on Wednesday to secure a Premier League top-four finish and qualify for the Champions League for a third successive campaign.
Kane believes that the north London outfit's presence in Europe's elite competition will help Tottenham retain their best players and make quality additions to their squad.
"One-hundred per cent, it is the big attraction. It is what everyone wants, especially the top players around the world," Kane is quoted as saying by ESPN.
"In transfer windows, you can never put your finger on it. But it is a big attraction, a massive new stadium, a great team."
"The next step is winning stuff but this is a big year for us, hopefully we can have a massive year next year and win some trophies."
The 24-year-old also said that Tottenham sealing a Champions League spot is a massive achievement given that the club played all of their home matches at Wembley while their new stadium is under construction.
"I think some people underestimate how tough it has been at times -- 38 games away from home in the Premier League, really, and in a competitive league. That's tough," Kane added.
"It's not easy when teams come here. It's a big game for them, big stadium for them. We've had to deal with that, deal with the pressure of that..."
Kane has scored 28 league goals this season and is in contention to win his third successive Premier League Golden Boot award but is three goals behind Liverpool's Mohammed Salah ahead of the final game of the campaign.
Tottenham host Leicester City in the league on Sunday.
Chelsea charged for referee confrontation
Chelsea have been charged by the English Football Association (FA) after their players and coaches confronted the referee at half-time during Wednesday's 1-1 draw with Huddersfield Town in the Premier League.
Chelsea defenders Cesar Azpilicueta and Antonio Rudiger were among the players to surround referee Lee Mason, who awarded the hosts a corner in the closing stages of the first half but blew the whistle for the interval before Willian could take it.
"Chelsea have been charged with failing to ensure their players and/or officials conducted themselves in an orderly fashion," the FA said in a statement on Thursday.
"The incident occurred at half-time of yesterday's game against Huddersfield Town."
The London outfit have until 1800 GMT on May 15 to respond.
Chelsea manager Antonio Conte was fined 8,000 pounds ($10,800) earlier this season after he confronted the fourth official and was subsequently sent off by referee Neil Swarbrick during his team's 1-0 win over Swansea City in November.
The draw with Huddersfield dampened Chelsea's hopes of securing a top-four finish in the league this season. They sit fifth ahead of their final match of the campaign against Newcastle United on Sunday.