'If Liverpool bought me then they know how to use me. That's why I came here -- I'll show I can play with my feet too'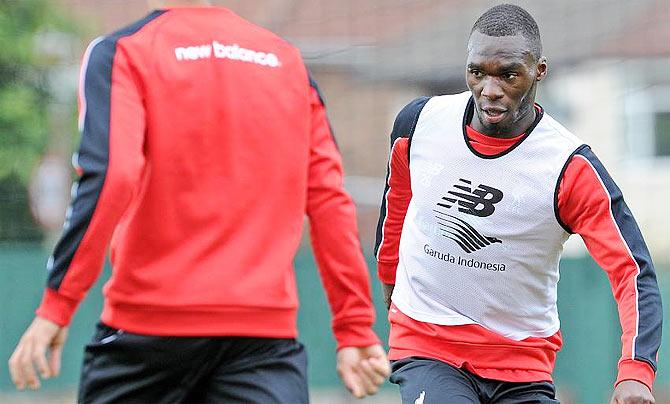 Christian Benteke. Photograph: Liverpool FC/Twitter
Liverpool striker Christian Benteke has rejected former boss Tim Sherwood's claim that he can only score goals if he plays for a team that gets crosses into the box.
The Belgium international rediscovered his touch soon after Sherwood took over at Aston Villa from Paul Lambert, scoring 12 goals in 13 league games, and ignited the interest of Liverpool, who bought him for a reported 32.5 million pounds ($50.36 million) in the summer.
Sherwood did his best to keep Benteke at Villa after Liverpool made their interest known and the manager even said, "there's no point going to a club where they don't cross the ball".
Benteke said those comments led to a showdown with the 46-year-old Sherwood.
"I don't believe that and I told him -- I spoke with him and I explained to him the situation," the 24-year-old Benteke was quoted as saying by the British media.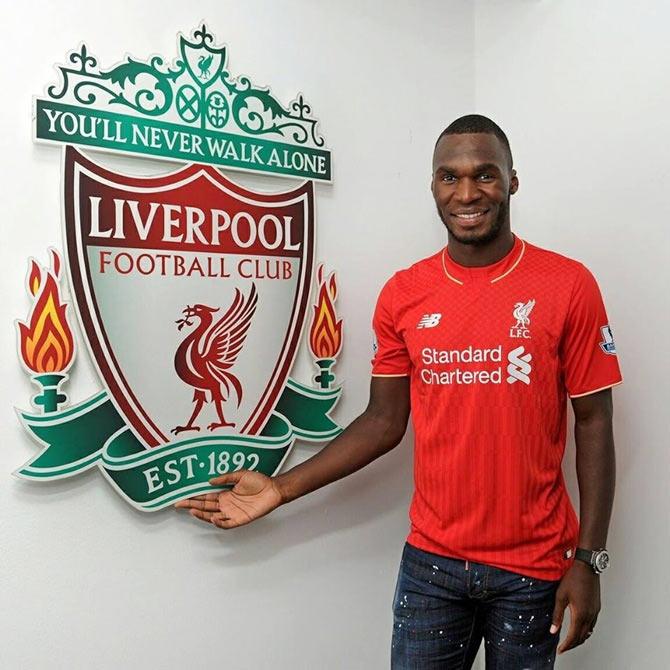 Christian Benteke's bullish qualities are likely to add an extra dimension to a Liverpool frontline. Photograph: Liverpool FC/Facebook
"I said football has changed and football now is modern and I can adapt.
"It is not just about crossing, I can score normal goals, too. I told him I am not afraid about it."
"If Liverpool bought me then they know how to use me. That's why I came here -- I'll show I can play with my feet too."
"I am a player who came here to improve myself and to be bigger than before," he said.
"I am not coming in here with the intention of being a hero to the fans. Of course, I would appreciate it if they love me but it is not my main goal. If I do well then everyone will be happy. It is up to me.
"I am going to do my best for the team. I believe I can produce the goals, but I am not alone here. That is the good thing. I have players behind me and around me.
"Now it is a different situation, a different pressure. Here it's the pressure to be at the top and with Villa it was the pressure of not to go down. I believe whatever level I play at I will score goals."
Benteke, who ruptured his Achilles tendon before the start of last season and missed the World Cup, feels the Villa manager was given too much credit for his return to form in the latter half of last season.
It was more down to his regaining full fitness, according to Benteke.
"He (Sherwood) came in at a good time, at a time when I was getting fit and getting better, so it was a good time for both of us," Benteke added.
"The right time for him and for me. OK, he helped me a lot but I had been injured for a long time and I was getting back to what I could do. It was just a question of time."
($1 = 0.6454 pounds)