Liverpool striker Mario Balotelli's agent has rejected talks of the player leaving Anfield to return to Italy this month.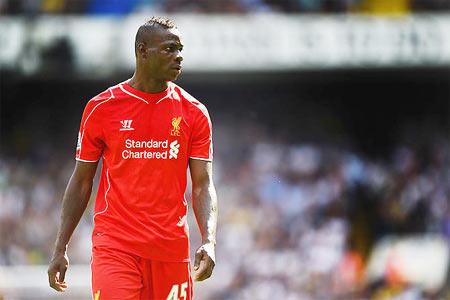 Reports in Italy linked Balotelli with a switch to Juventus on loan ahead of a permanent 14 million pounds deal this summer.
However, Balotelli's agent Mino Raiola rejected such speculations, saying that the former Manchester City hitman, who has not scored a single goal in the Premier League since arriving at Anfield in August, should remain calm and work hard at Liverpool, the Mirror reported.
Raiola said that Balotelli is not doing well, but added that the striker must remain calm and work hard, insisting that nobody questions the Italian's qualities and he is not worried.
Raiola emphasised that now one does not hear talk of his private life and this is already a big improvement. He added that they forget that Balotelli had an injury that kept him still for long and until he's 100 percent, they would not be able to judge.
Raiola said that it's not easy to go abroad and fit in a sports project, adding that one needs time.
Image: Mario Balotelli of Liverpool
Photograph: Jamie McDonald/Getty Images