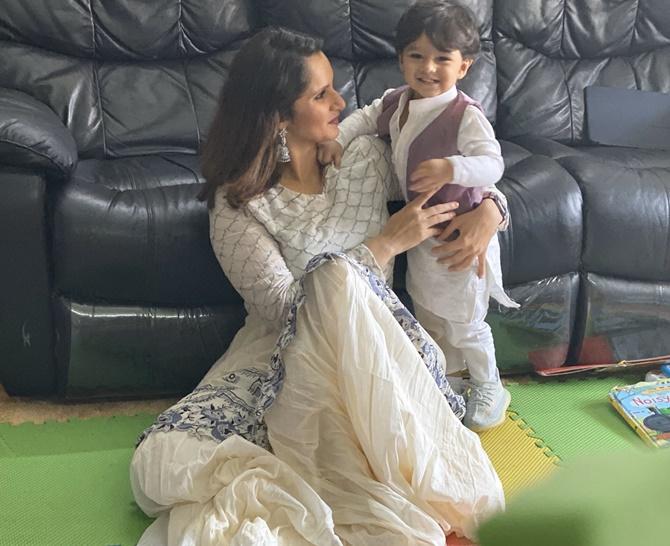 'This Eid, It just doesn't feel the same for countless reasons!' tweeted tennis ace Sania Mirza, along with a picture of her adore son Izhaan.
'This Eid let's think a little more about the needy, a little more about the less fortunate, a little more about the ones fighting for their lives and about the ones that have lost their lives due to a pandemic,' Sania tweeted.
'This Eid, pray for humanity, pray for health, for peace, for less hate and much more love, for togetherness and for a world where we aren't scared to hug each other without wondering if we would make each other sick.'
'This Eid, there is a lot to be thankful and grateful for. This Eid, let's all come together while staying apart and wish for a better world and mercy from our creator in these hard times that the world is going through.'
Sania's little sister Anam is celebrating her first Eid after her wedding to Asad Azharuddin, cricketer Mohammad Azharuddin's son.
'Giving each other extremely over-excited Eid hugs cause we can't hug anyone else,' Anam posted on Instagram. 'Our first Eid together, hoping you're all home, safe and grateful. Eid Mubarak from us.'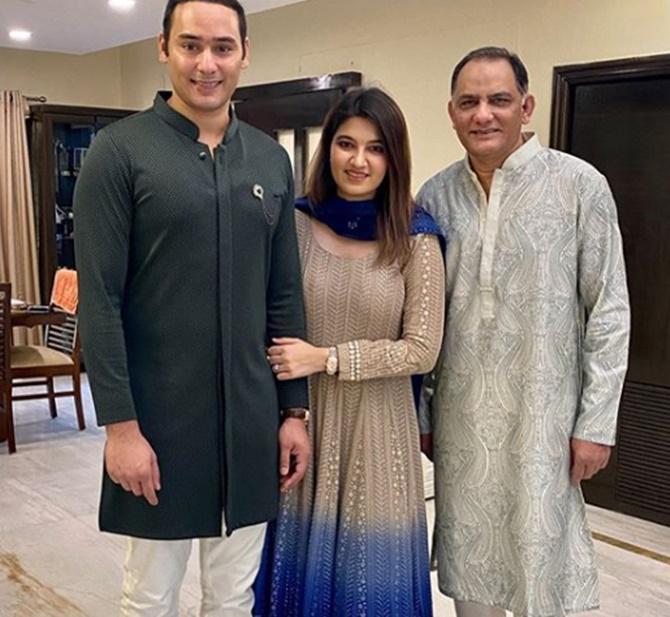 Asad shared a pic with Anam and his dad, saying, 'Eid Mubarak from me and mine'.