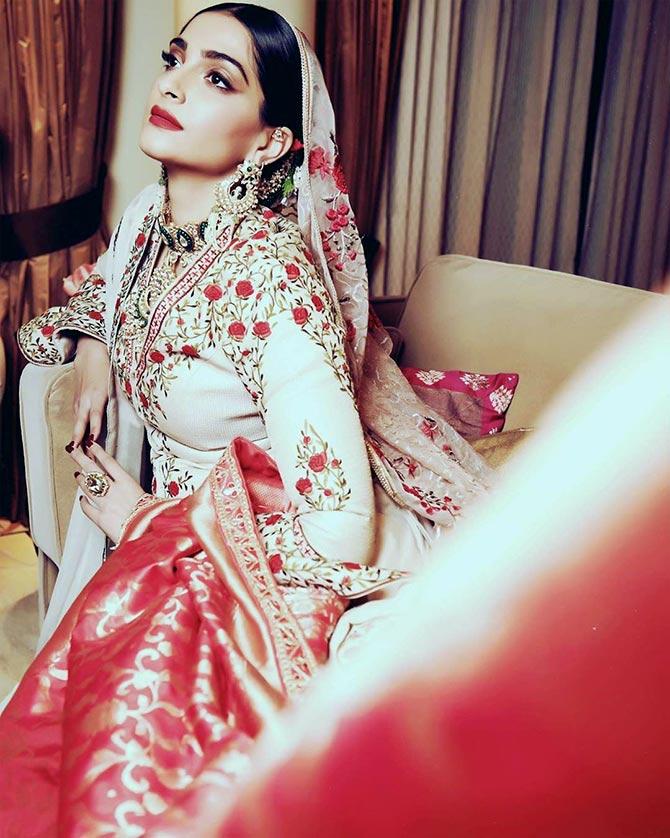 'Eid Mubarak my brothers and sisters, may this year's trials and tribulations become foundations of a better tomorrow,' says Sonam Kapoor.
'Thank you for praying for us this whole holy month of Ramazan. Have a blessed Eid.'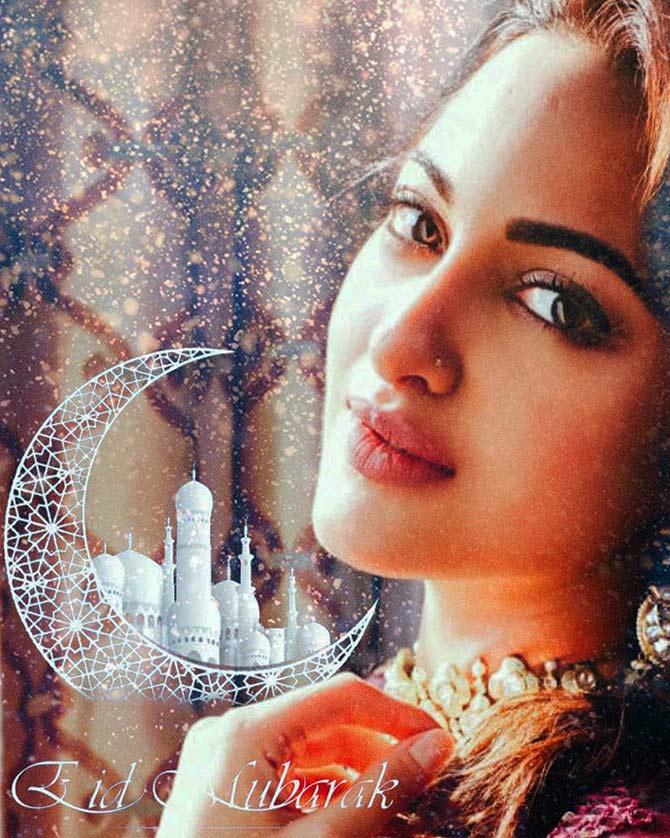 'Eid Mubarak! The world needs love and compassion more than ever now...' notes Sonakshi Sinha, 'Pray for all those who need it! Dua mein yaad rakhna.'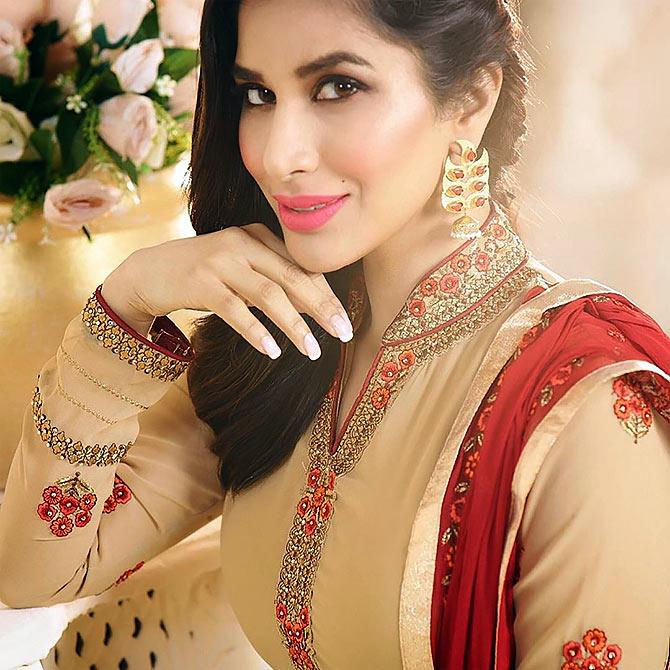 'Eid Mubarak everyone.. Allah aap ki har dua qubool farmayein,' says Sophie Choudry.
'Wish you peace, prosperity & good health.'
'As the world faces testing times, May we all come out of it stronger, more grateful & be reunited with our loved ones soon.'
'Inshallah, our first Eid without my nani. Missing her more than words can say... I know this Eid is tough for everyone, but please stay safe, pray from home and instead of spending money on new things, donate to help others who really need it.'
'This year make someone else smile & be grateful for what u have because u never know what could happen tomorrow.'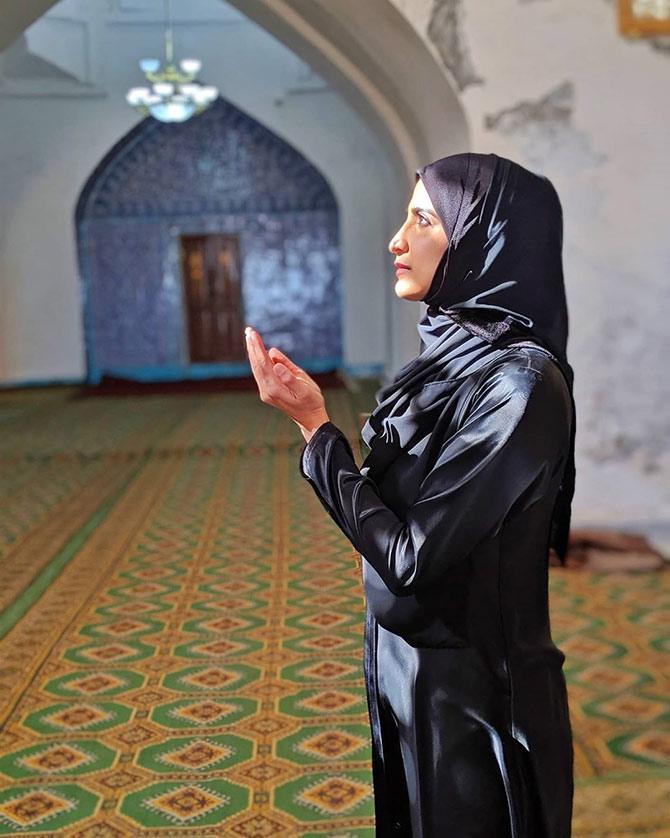 'Eid Mubarak to everyone celebrating across the globe!' wishes Ahaana Kumra.
'This is the first time we all won't be able to meet and greet our loved ones on this beautiful day but sending everyone the most wonderful thought of our lives and how we are safe this Eid...'
'Meri eidi pending rahi iss saal @naseeruddin49 sir! Agle saal zaroor manayenge ek saath! Lots of duas and love!', Aahana messaged Naseeruddin Shah.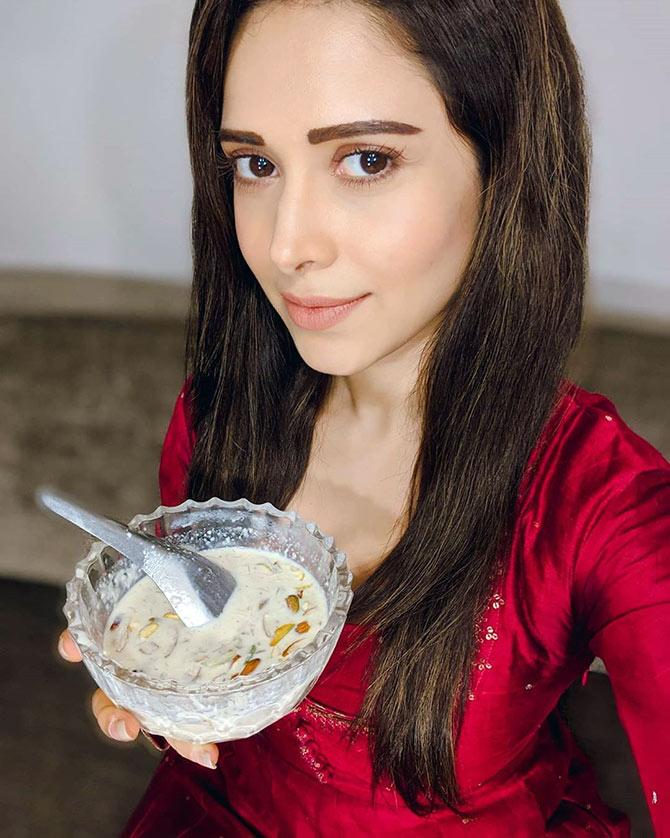 Like all members of the Bohra community, Nushrat Bharucha celebrates Eid on Sunday.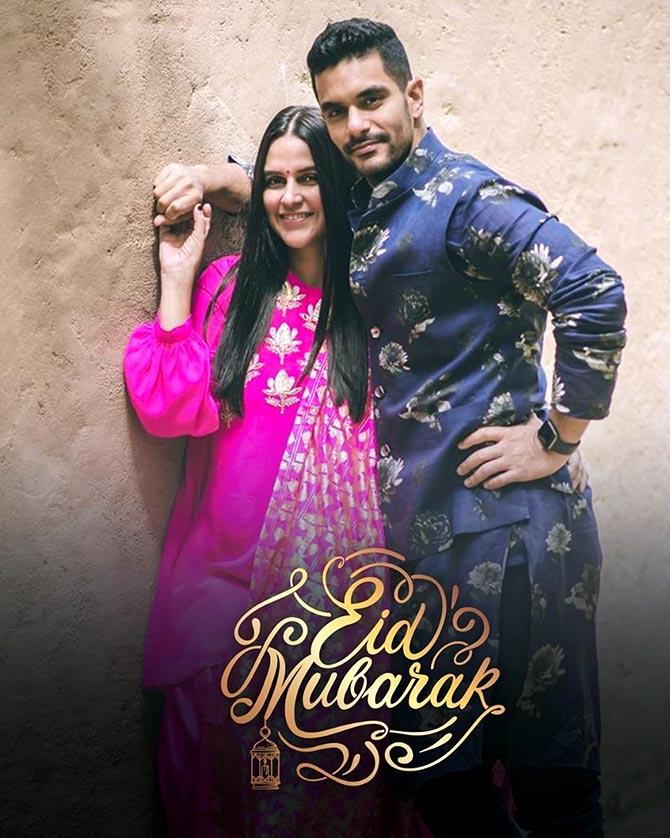 'Eid Mubarak doston,' wish Neha Dhupia and Angad Bedi.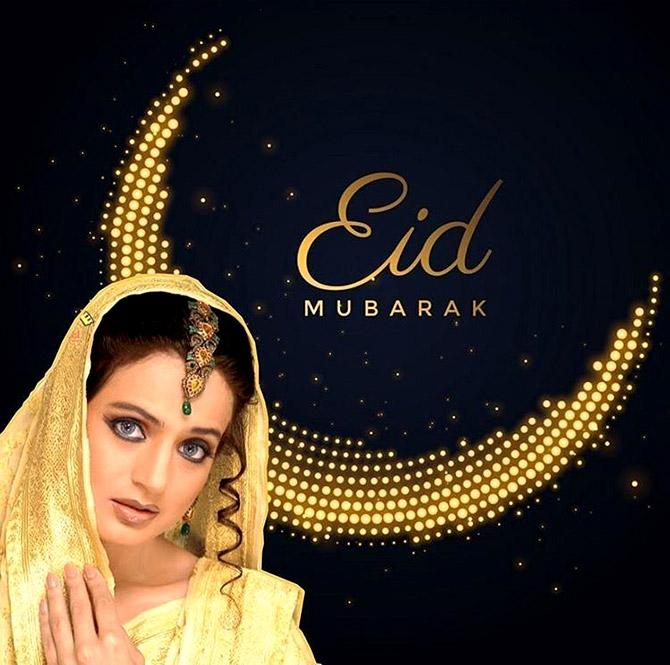 'Eid Mubarak to all who are celebrating around the world this weekend,' wishes Ameesha Patel, taking a break from posting sexy Instavideos drinking orange terrace on her balcony.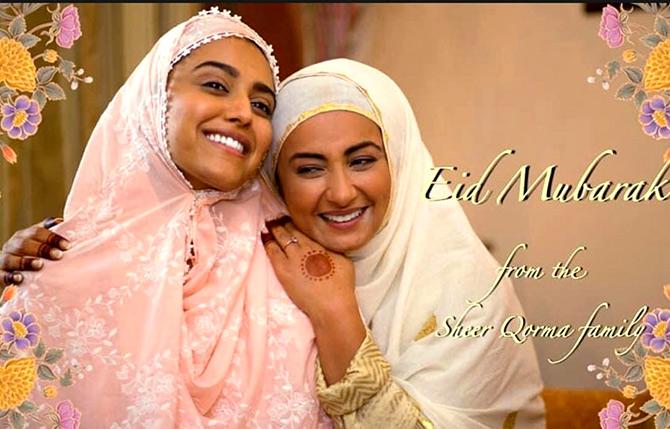 Divya Dutta and the team from her film Sheer Qorma wish everyone: 'Eid Mubarak from our #sheerqorma family!!'