Denmark opposes Russians competing in 2024 Olympics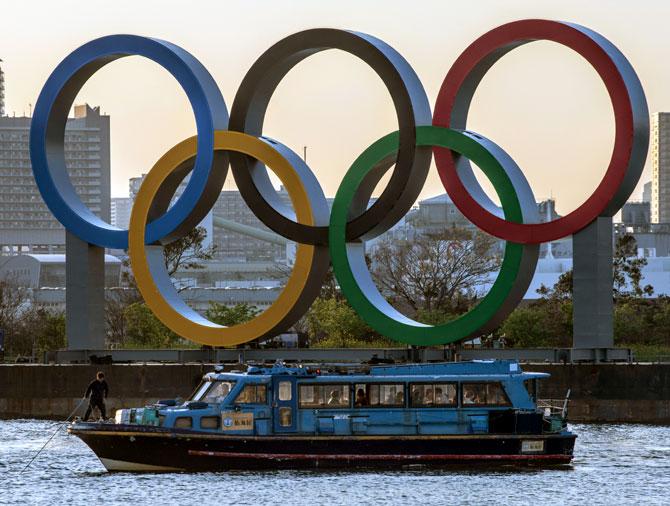 Denmark is opposed to Russian athletes participating in the Paris Olympics next year even under a neutral flag, the country's culture minister said on Friday according to local news agency Ritzau.
"It is Denmark's official position that we must not waver in relation to Russia," Danish Culture Minister Jakob Engel-Schmidt said.
"The government's line is clear. Russia must be banned from all international sports as long as their attacks on Ukraine continue," he said.
The International Olympic Committee (IOC) announced last week that athletes from Russia, banned from competitions in Europe, might be allowed to participate in the Olympic Games due to be held in Paris next year.
That prompted Ukrainian President Volodymyr Zelenskiy to urge the IOC to ban Russia.
Poland and the three Baltic countries on Thursday called on international sports bodies to ban athletes from Russia and Belarus from the Olympics, with Estonia threatening to boycott the Paris games if Russian athletes are not removed form the competition.
Estonia threatens to boycott Paris Olympics if Russian, Belarusian athletes allowed
Estonia could boycott Paris Olympics next year if Russian and Belarusian athletes are not removed from the competition, Prime Minister Kaja Kallas said on Friday.
Her comment follows the International Olympic Committee's (IOC) announcement last week that athletes from the two countries, banned from competitions in Europe, might be allowed to earn slots for the Olympics by qualifying through Asian events.
However, the IOC later said it was standing by sanctions imposed against Russia and Belarus.
"Our efforts should be on convincing other friends and allies that participation of Russian and Belarusian athletes is just wrong. Boycotting is the next step, " Kallas said after meeting her Latvian and Lithuanian counterparties in Tallinn.
Baltic and Polish sports ministers have also called on international sports bodies for a similar ban amid a war in Ukraine, while Latvia and Kyiv have threatened to boycott the games.
The three Baltic states and Poland, members of the European Union and NATO which border Russia and Belarus, have been strong supporters of Ukraine and among the first to send weapons following Moscow's invasion almost a year ago.
"Russia has been destroying Ukrainian nation, state and people for a year. Russia has killed hundreds of Ukrainian athletes, including Olympic and world champions," Kallas said.
"To allow athletes to enter the Olympic arena at the price of blood of Ukrainians - is that a fair play?" she asked, adding that large numbers of Russian athletes are serving in Russian army.
Athletes from Russia and its neighbour Belarus, which aided Moscow's invasion, have been banned from many international competitions.
Russia has said it was defending its own security and denies accusations of widespread atrocities in Ukraine.
The Paris Olympics will be held from July 26 to Aug. 11 next year and the Paralympics from Aug. 28 to Sept. 8.