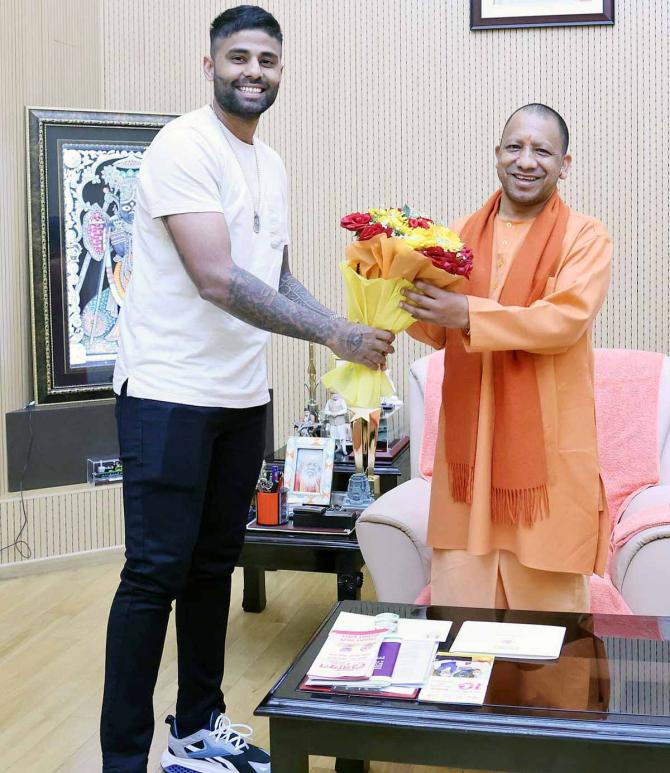 ICC Men's T20I Cricketer of the Year Suryakumar Yadav caught up with Uttar Pradesh Chief Minister Yogi Adityanath in Lucknow on Monday.
'With young and energetic SKY (Mr. 360°) at official residence, Lucknow,' Yogi tweeted.
SKY helped India level the T20I series against New Zealand, scoring 26 not out on a rank turner in a low-scoring encounter at the Bharat Ratna Shri Atal Bihari Vajpayee Ekana cricket stadium in Lucknow on Sunday.