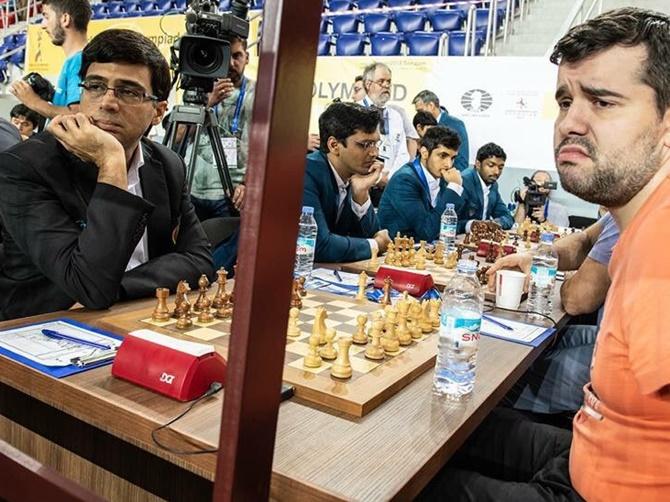 Indian men's chess team, led by five-time world champion Vishwanathan Anand, played a 2-2 draw against the Russian squad in the sixth round of the ongoing 43rd Chess Olympiad, in Batumi, on Sunday.
While Anand played a 20-move draw against Ian Nepomniachtchi, P. Hari Krishna took 45 moves to draw against Vladimir Kramnik.
Vidit Gujarati, on the other hand, signed peace with Nikita Vitiugov in 31 moves.
B. Adhiban, who was playing whites against Dmitry Jakovenko, was handed over a draw after he failed to get any decisive advantage in the game.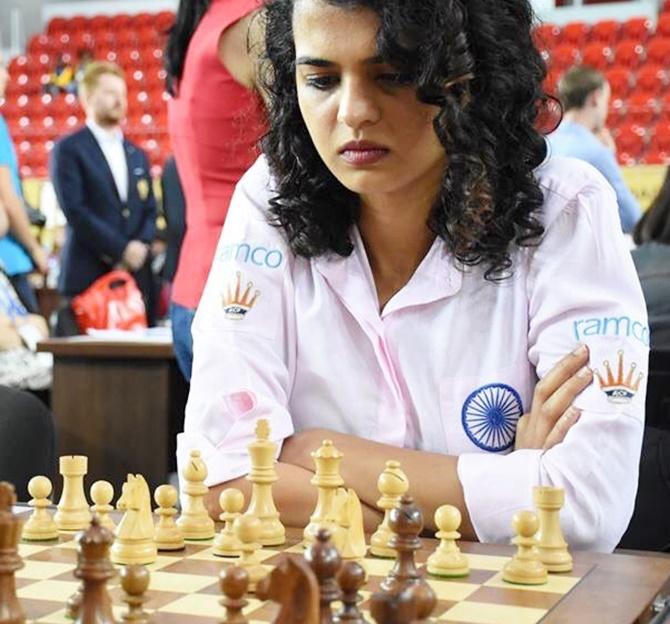 Indian women's team also settled for a 2-2 draw against USA after registering initial success in the event.
Koneru Humpy and Tania Sachdev had won their respective games while playing with white pieces but the subsequent defeat handed over to D Harika and Eesha denied them the victory in the sixth round.