Life has dealt her a hard hand – from growing up in foster care, to being homeless during the pandemic -- but indigenous Australian boxer Marissa Williamson has taken the knocks on the chin and is hoping to find a glory-giving home in the boxing ring.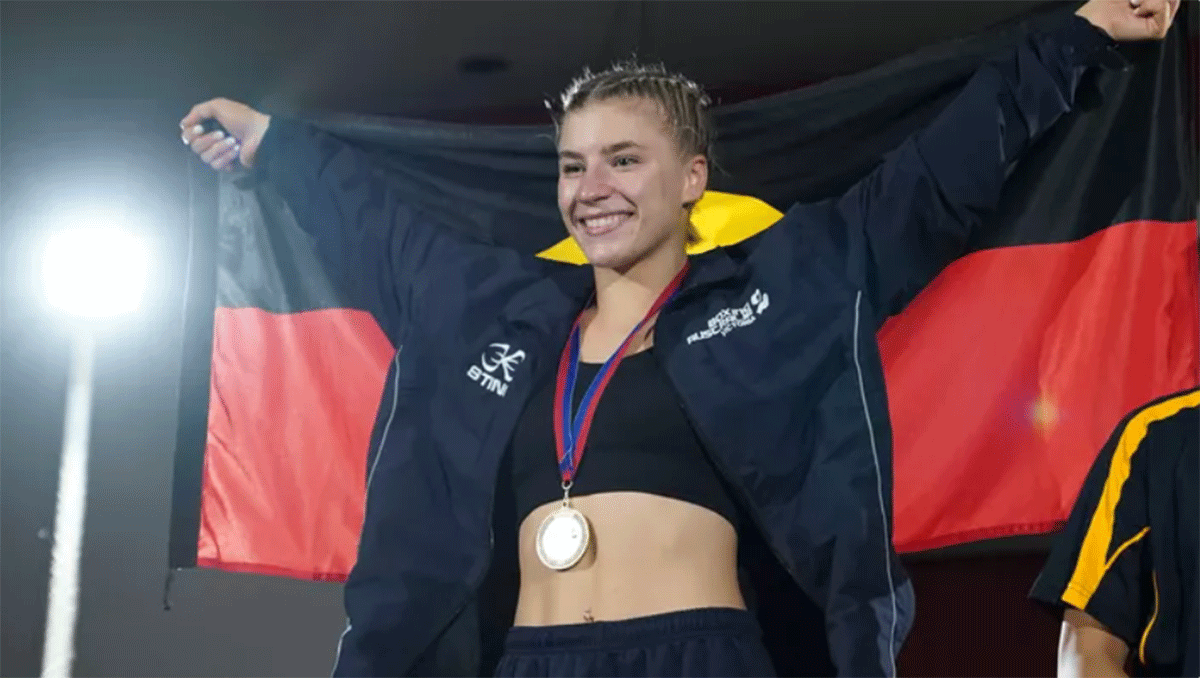 Most pugilists compete at the World Championships to bring honour and glory to their country but for Australian indigenous boxer Marissa Williamson, a good result in the tournament could also open sponsorship opportunities to help keep her boxing dream alive.
From being moved around to 16 foster-care homes in five years to finding herself living on the streets during the COVID lockdown in Melbourne, life has dealt 21-year-old Marissa a hard hand.
"I am from South Australia. I belong to the First Nations tribe in Australia. I grew up in foster care. I had 16 placements in five years all over Victoria. It was pretty rough. I was labelled a pretty naughty kid," Marissa told PTI.
"I attended five different high schools. It was extremely sporadic and some of the placements were pretty violent," a proud Ngarrindjeri woman added.
Training for the women's Australian Football League (AFL), Marissa developed a liking for boxing at the age of 16 and switched sports despite being named the U-16 AFL sportsperson of the year in 2018.
"I used to play AFL. I was playing at a pretty high level. I was under-16 AFL sportsperson of the year. One day I was sent to a gym for adverse youth, to keep away from detention basically. I just started boxing and I loved it," said Marissa, who competes in the 64kg category.
Within a year of taking up boxing, Marissa won the Victoria State Championship and became the Australian National Youth champion.
But in 2020 when COVID-19 struck and Australia w as put under lockdown, Marissa found herself without a home.
"When I was 17, COVID-19 hit. Melbourne became the most locked-down city in the world. I ended up living on the streets. It was a very difficult period.
"I got a second boxing coach then and he allowed me to stay in his boxing gym. The environment wasn't ideal."
In 2021, she was awarded the Australian Sporting Hall Of Fame Scholarship, and once the lockdown ended she took up various jobs before working for Agriculture Victoria.
"I was working in construction and land conservation. Currently, I work in Agriculture Victoria. I believe in caring for the country, restoration, etc."
Since boxing doesn't pay much in Australia, boxers have to take up full-time jobs to keep their sporting dream alive. But working 40 hours a week and also training six days a week takes a toll on the body.
"It's really hard because we have to work in Australia, we are not full-time athletes. We are expected to perform in sports but also work full-time. It's very difficult working 40 hours a week and training twice a day, six days a week."
Marissa trains before and after work five days a week and on Saturdays spends as much time as possible boxing.
"I work Monday to Friday and train Monday to Saturday. I'm in really early in the morning do a session or run and then head to work.
"The sessions at night are usually 2-3 hours as I'm getting my boxing, sparring, strength, and conditioning at night. It's really tedious. On Saturday, I am usually there from 7 am to 1 pm because I have to fit in as much boxing as possible before my Sunday rest."
She hopes the hard work will pay off.
"It's extremely tiring and takes a toll on my body. If I finish top eight or win a medal here, there would be more sponsorship opportunities, which would be great."