The National Hockey League has postponed Monday's game between the Boston Bruins and Ottawa Senators due to the deadly explosions that hit the Boston Marathon earlier in the day, while the NBA has called off a Boston Celtics game.
-PIX: Terror revisits US; twin blasts rock Boston Marathon
The Bruins were to host the Ottawa Senators at Boston's TD Garden on Monday night but the National Hockey League (NHL) said the game would be played at a later date to be determined.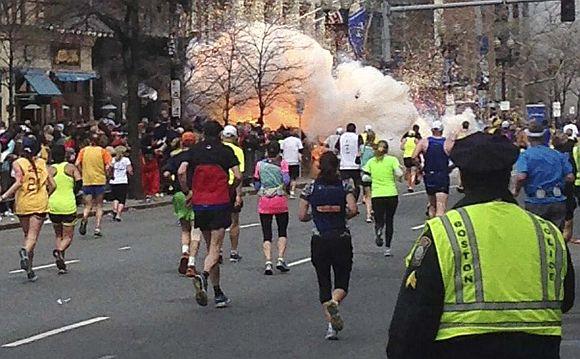 "The National Hockey League wishes to express its sympathy to all affected by the tragic events that took place in Boston earlier this afternoon," the league said.
The National Basketball Association's (NBA) Celtics were to host the Indiana Pacers at TD Garden on Tuesday but the game had been cancelled and would not be rescheduled, the league said.
"The NBA expresses its sympathy to all those affected by the tragedy in Boston earlier today," the NBA said.
Earlier on Monday two explosions hit the Boston Marathon as runners crossed the finish line, killing at least two people and injuring dozens.
The National Football League's New England Patriots also postponed a media conference to be held on Tuesday at their home Gillette Stadium in Foxborough, about 20 miles outside Boston.
"Our thoughts and prayers are with the families of the victims and all who were injured by the bombings in Boston during today's Boston Marathon," the Patriots said.
Photograph: Dan Lampariello/Reuters