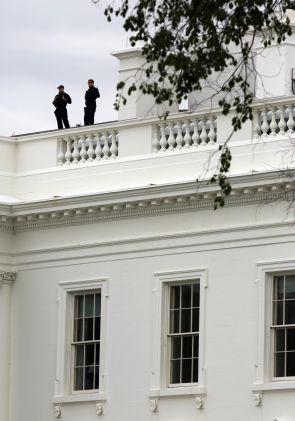 United States President Barack Obama called up Boston Mayor Tom Menino and Massachusetts Governor Deval Patrick, assuring them of all assistance in relief works after the two blasts in the Boston marathon that killed two persons and injured over 40.
"Shortly after being notified of the incident, the President received a briefing from Homeland Security Adviser Lisa Monaco and other members of his senior White House staff in the Oval Office," a senior White House official said.
The President called up the two officials to express his solidarity in their response to the tragic incident, he said.
"He (Obama) directed his administration to provide whatever assistance is necessary in the investigation and response," the official said, adding, the administration is in contact with state and local authorities.
Meanwhile, Governor Patrick termed it a "horrific day" for Boston.
"My thoughts and prayers are with those who have been injured. I have been in touch with the President, Mayor Menino and our public safety leaders. Our focus is on making sure that the area around Copley Square is safe and secured. I am asking everyone to stay away from Copley Square and let the first responders do their jobs," he said.
At least two people were killed and over 40 others injured in two blasts near the finish line of the annual Boston marathon in the US.
The explosions occurred at a sidewalk as runners were nearing the finish line of the marathon.
Image: U.S. Secret Service agents stand on top of the White House in Washington
Credit: Larry Downing/Reuters