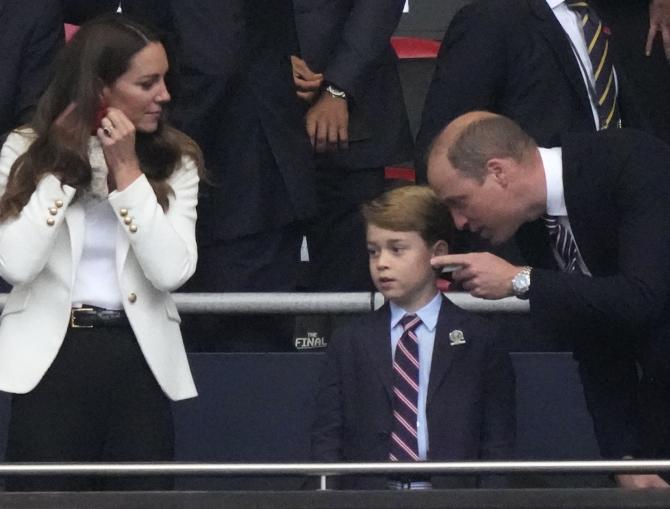 British royalty were among the 60,000 spectators at the Wembley stadium in London for the the Euro 2020 final between England and Italy.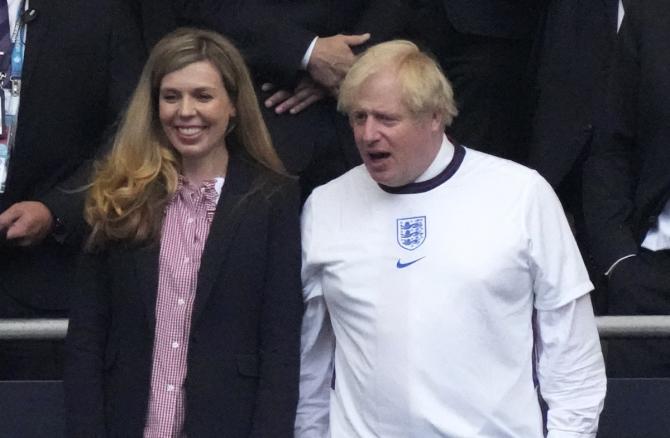 The spectators include football legends Sir Geoff Hurst, David Beckham and Wayne Rooney. Italy's President Sergio Mattarella was among the Italian fans outnumbered by the English spectators.
Videos posted online show Beckham exchange a fist bump with his buddy Hollywood superstar Tom Cruise as Luke Shaw opened the scoring for England.
Will and Kate brought their elder son Prince George, looking dapper in a suit that matched his daddy's.
Kate rushed from attending the Wimbledon men's final to join her husband at Wembley.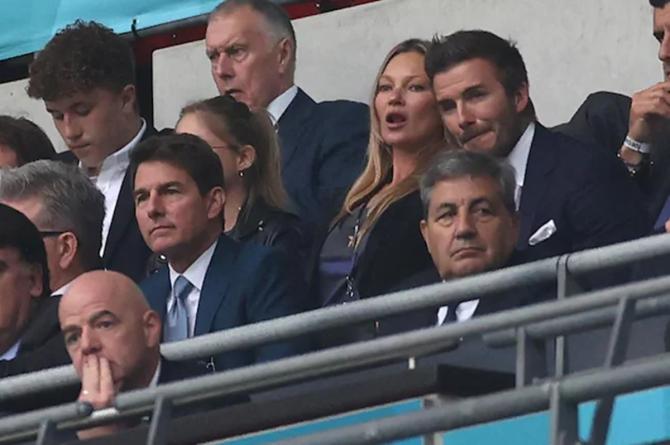 In the end, it was a heartbreak night for the English as Italy prevailed in the penalty shootout and ended England's hopes of winning a football tournament since that dream win at Wembley in the 1966 World Cup.