The disease could go down several paths. One possibility, the least likely, is that it will just disappear.
The most likely is that it will have seasonal impact, explains Devangshu Datta.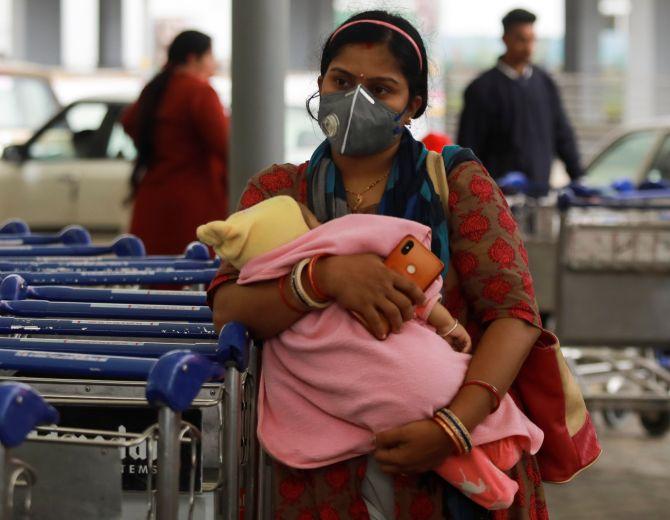 The coronavirus, SARS-CoV-2, which causes the disease Covid-19, is much less lethal than earlier scourges like Nipah or Ebola.
But it is lethal nonetheless, and has dealt a hard knock to the global economy.
It has also infected global mindspace in appropriately viral fashion: Web sites dealing in the hardcore now feature videos of people making out in quarantine, wearing hazard suits and masks!
China, where the first cases emerged, is the world's industrial hub and home to one-sixth of its population.
Excellent transport linkages led to a quick spread and once China took emergency measures to self-quarantine, global supply chains started breaking down.
China's lockdown has hit electronics, automobiles and, ironically, pharmaceuticals, since Hubei is a major global hub for Active Pharmaceutical Ingredients, or APIs.
Three months down the line, there have been deaths in Iran, Italy (which normally has open borders with the rest of the EU) and in other First World countries like Japan, South Korea and USA.
The count of the infected (probably understated) is around 180,000 and the number of deaths crossed 7,000.
The World Health Organisation guesses that the mortality rate is around 3.4 per cent. This number is subject to change.
Mortality may spike as the disease hits countries with poor public health systems, but we may also discover that far more people are infected, and the mortality rate is actually lower.
Epidemiological studies suggest the infection rate (R0 or 'R nought' in the jargon) may be about 2.8, meaning 10 infected persons will infect 28 more. (Flu has an R0 of 1.3).
The R0 is also subject to change as we get better stats. The best guess is an R0 of somewhere between 2 and 3.
Worryingly, it seems that somebody who survives one bout of Covid-19 doesn't develop immunity -- people can be re-infected. The virus is zoonotic. It started in an animal and mutated to attack humans.
It's likely to have originated in bats, since it shares a large proportion of DNA with the SARS virus, which originated in bats and caused many deaths between 2002 and 2004. But we don't know which animal transmitted it to humans, and how.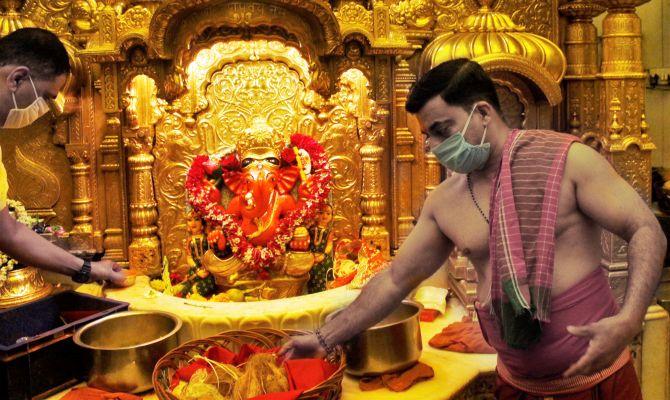 We don't know how the infection propagates (is it aerial, or waterborne, for example) and there may be a long period when carriers have no symptoms.
Infected persons can go for 14 days without symptoms. There are no medicines that work effectively, though candidate drugs like remdesivir are being tested.
As the disease runs its course, somebody who's in poor health, or elderly, is at greater risk of dying.
India is just waking up to the possibility of a Covid-19 epidemic. Dealing with an epidemic, or ideally preventing one, requires coordinated actions by multiple authorities.
It can only be done where there's a good public health system, including sufficient quarantine capacity, enough labs, skilled testers and robust detection mechanisms.
On paper, India has such systems. In practice, systems vary hugely in terms of efficiency between states.
Kerala has an excellent public health system, which draws comparison with First World countries; but kids die in large numbers routinely in Uttar Pradesh.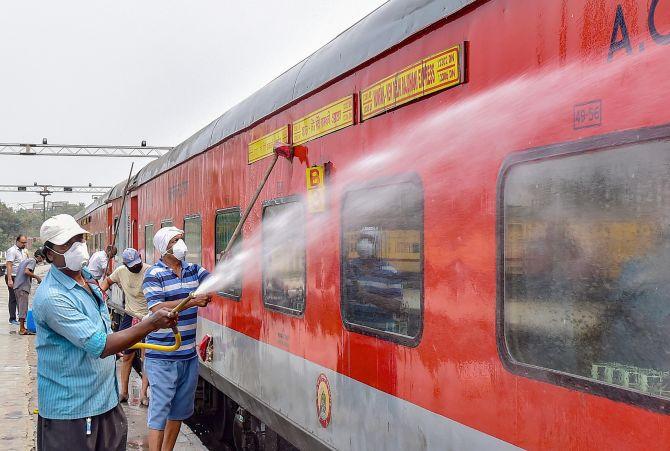 So what are India's institutional systems for handling epidemics?
The legal justifications for imposing emergency measures like shutting down schools, retracting visas for travellers, screening and quarantining populations en masse, importing medicines, protective gear, scanners, reagents, et cetera, are based on the Epidemic Diseases Act of 1897.
The nodal agency for studying epidemic diseases is the National Centre for Disease Control, which issues advice.
The National Institute of Virology in Pune is a key player when it comes to research.
Various labs around the country have the requisite certification of BSL-2, or better, where samples of a disease such as this can be tested.
According to a briefing by the health minister, India can test up to 25,000 samples a day and it is importing gear to protect about 350,000 healthcare professionals.
Right now, 11 labs have the requisite capacity and BSL-2 certification to test for SARS-CoV-2. Another eight will be ramped up to test samples.
Unfortunately, there is no easy one-shot blood test. Sputum testing requires PCR machines (also called thermal cyclers) to check for chemical reactions called PCR (Polymerase Chain Reactions) and RTPCR (Reverse Transcription Polymerase Chain Reactions), when reagents are introduced to samples.
PCR machines, reagents and test kits are being imported. The test takes around four hours and the technician has to be well-trained.
So, a potential victim must be quarantined, 'just in case', until a sample can be tested.
Testing could be one bottleneck because there is likely to be a global shortage of supplies, and technicians must be trained.
Quarantine facilities across the country could be another bottleneck, for obvious reasons.
Tracking points of contact for a confirmed case and screening people at risk will be a monstrous task.
Even China, with its utter disregard for fundamental rights and huge surveillance network, has struggled to do this.
Developing a vaccine for a virus can take several years. While a lot of resources are being thrown into vaccine development, and tools for genomic studies have improved, there are no guarantees that there will be a vaccine this year, or the next, for that matter.
India missed the bus in terms of genomic research capacities because it did not participate in the human genome project. So we will depend on global R&D is this regard.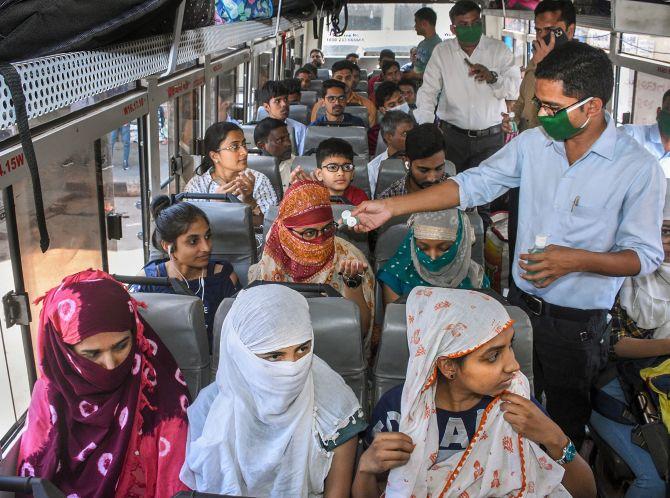 The disease could go down several paths. One possibility, the least likely, is that it will just disappear.
The most likely is that, like other coronaviruses, it will have seasonal impact.
Many coronaviruses can't handle high temperatures well, though some can -- flu is more likely to occur in winter.
In that case, infections will ease off once summer arrives and spiral up again next winter.
Misinformation and panic are dangerous things. Unfortunately, the ministry of Ayush seems to have endorsed some homeopathic pills, which are useless.
As social media jokes go, eating onion and garlic to keep people away will actually work better! One thing you can do is wash your hands a lot, and thoroughly, with soap.
The virus is protected by a layer of protein which is removed by soap. This is about the best protective measure at the moment.
Let's hope that summer helps burn the virus out.