Shailajanand Mishra lists The Most Popular Videos of the Week! Take a look.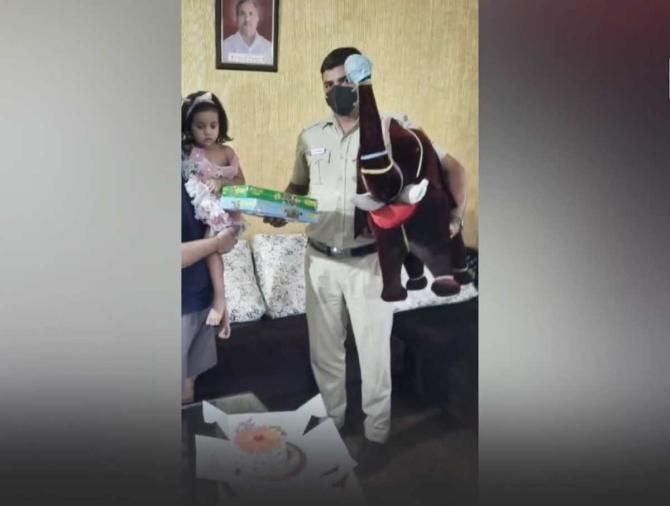 Every week is full of newsworthy events. And we make sure we bring you the most interesting ones, with a special twist.
These videos are chosen by you, through your likes.
So if you'd like to see your favourite video on our weekly round-up, make sure you like them on iShare.
---
Woman slaps home guard for doing his duty
Date: May 27
Location: Khandwa, Madhya Pradesh
A woman slapped a home guard who was doing his duty during the COVID-imposed lockdown in Khandwa.
An FIR has been registered against the woman who accused the home guard of stopping her though she was following COVID protocols.
---
Police thrash BJP leader in hospital
Date: May 28
Location: Jalna, Maharashtra
Policemen in Jalna were recorded beating up BJP Youth Secretary Shivraj Nariyalwale at the Deepak Hospital on April 9.
The video has gone viral on social media.
The police said Nariyalwale and others resorted to vandalism after a patient's death.
The superintendent of police has ordered an inquiry into the incident.
---
Used PPE kits, masks 'washed for resale'
Date: May 28
Location: Satna, Madhya Pradesh
A video from Satna went viral on social media, purportedly showing used PPE kits, gloves and masks allegedly being washed in a warehouse for re-sale.
It is the duty of Satna's biowaste disposable plant authorities to dispose of used PPE kits, gloves and masks.
---
Delhi police celebrates child's birthday
Date: May 28
Location: New Delhi
The Delhi police celebrated a little girl's birthday during the lockdown.
Senior citizen Ram Nayyar was unable to celebrate his granddaughter's birthday due to the pandemic.
Policemen from Prashant Vihar sent a cake and toys for the child which brought smiles to the faces of her family.
---
Ambulance driver carries COVID patient on bicycle
Date: May 30
Location: Cachar, Assam
Health workers face enormous challenges in the battle against COVID-19.
An incident from Cachar came to light where an ambulance driver ferried a coronavirus infected man on a bicycle for over a kilometre as the road leading to the patient's home was in a dilapidated condition.
The driver said he requested the patient's family to carry him to the ambulance, but they refused as they were too scared to come near the patient.
---
COVID patient's body dumped in river
Date: May 31
Location: Balrampur, Uttar Pradesh
A viral video of two men throwing a COVID patient's body into the Rapti rivar in UP's Balrampur has left people shocked.
"The COVID patient's body was handed over to the family. They threw the body in the river. A case has been registered,' an official in Balrampur said on May 30.
---
Kangana at the Golden Temple
Date: May 31
Location: Amritsar
Kangana Ranaut visited the Golden Temple on May 31.
"I feel very happy," she said about her visit.
---
COVID: Twins survive, parents die
Date: June 1
Location: Bhopal,
As families continue to lose their loved ones to COVID, a disheartening incident from Bhopal came to light.
A pair of five-year-old twin girls, who had tested positive for COVID-19, recovered but lost their parents to the disease.
They are now living with their maternal grandparents who have appealed to Prime Minister Narendra Modi and Chief Minister Shivraj Chouhan to help fulfil the children's dreams.
---
84 ceramic tiles, 84 seconds
Date: June 2
Location: Hyderabad
A 13-year-old girl from Hyderabad entered the Guinness Book of World Records by breaking 84 ceramic tiles in 84 seconds on May 31.
Gana Santhoshinee Reddy, a black belt holder in karate, said she decided to break 84 ceramic tiles in 84 seconds to mark the 84th month anniversary of Telangana's formation day on June 2.
---
A nursing officer's 'wonder garden'
Date: June 3
Location: Chandigarh
A nursing officer has left people impressed by the 'Wonder Garden' she has created since the pandemic began.
The garden is entirely made of the waste material and Sapna Chaudhary has grown different types of plants in beautifully painted pots.
---
Feature Presentation: Ashish Narsale/Rediff.com