These 22 bizarre photos are perfect examples of the weird and sometimes hilarious world we live in.
Kindly click on the image below to view the photographs in full screen.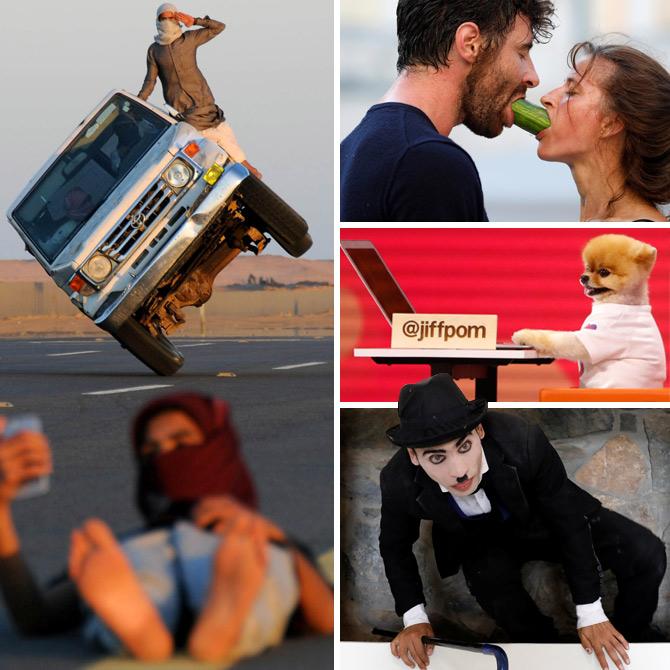 Close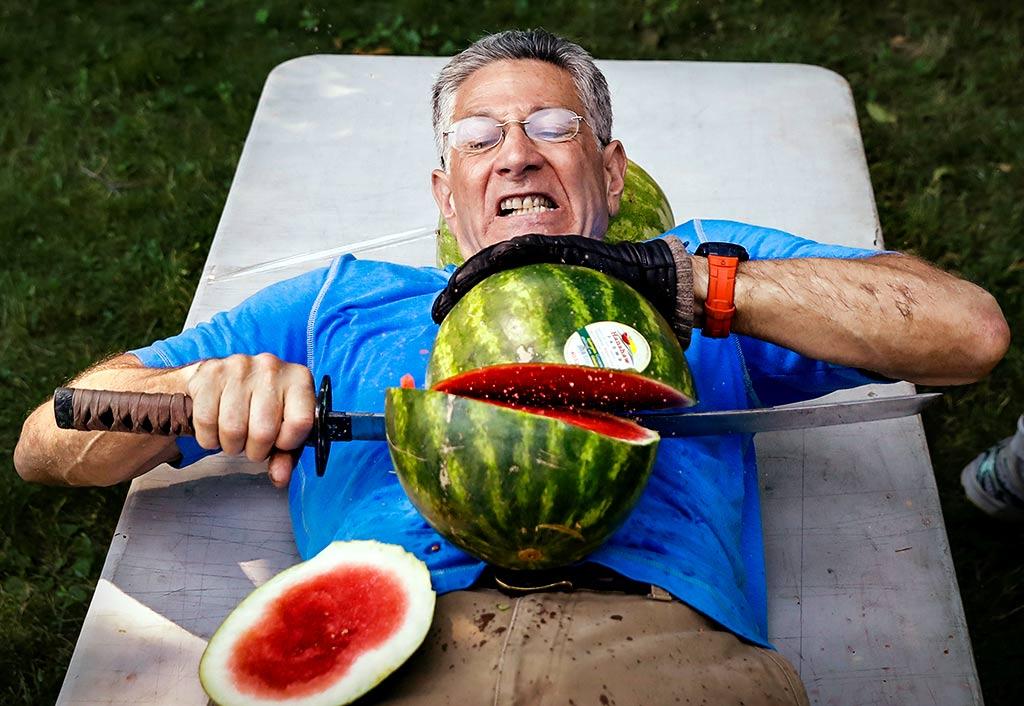 Melon master
Ashrita Furman, who holds more Guinness World Records than anyone, attempts to set a new record for slicing the most watermelons in half on his own stomach in one minute in New York City.
Photograph: Brendan McDermid/Reuters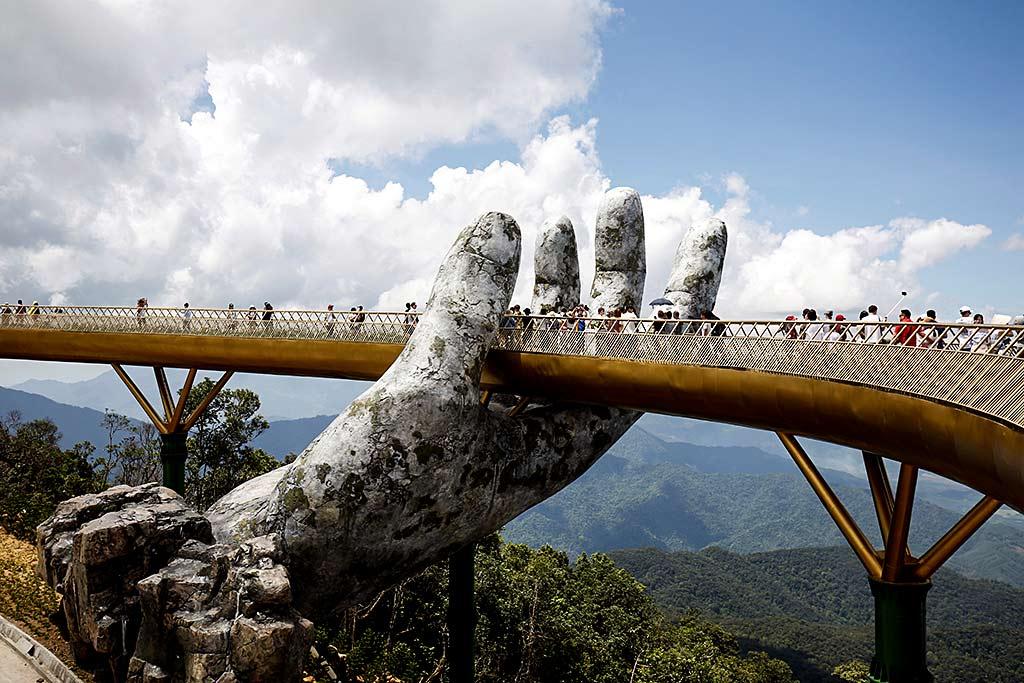 Lending a helping hand
Tourists walk on the 150 metre long Gold Bridge (Cau Vang) on Ba Na hill near Danang City, Vietnam.
The 'handheld' bridge, which opened in June, has quickly become a tourist magnet with thousands flocking to the site to take a selfie with the incredible structure which appears to be held up by two giant stone hands.
Photograph: Kham/Reuters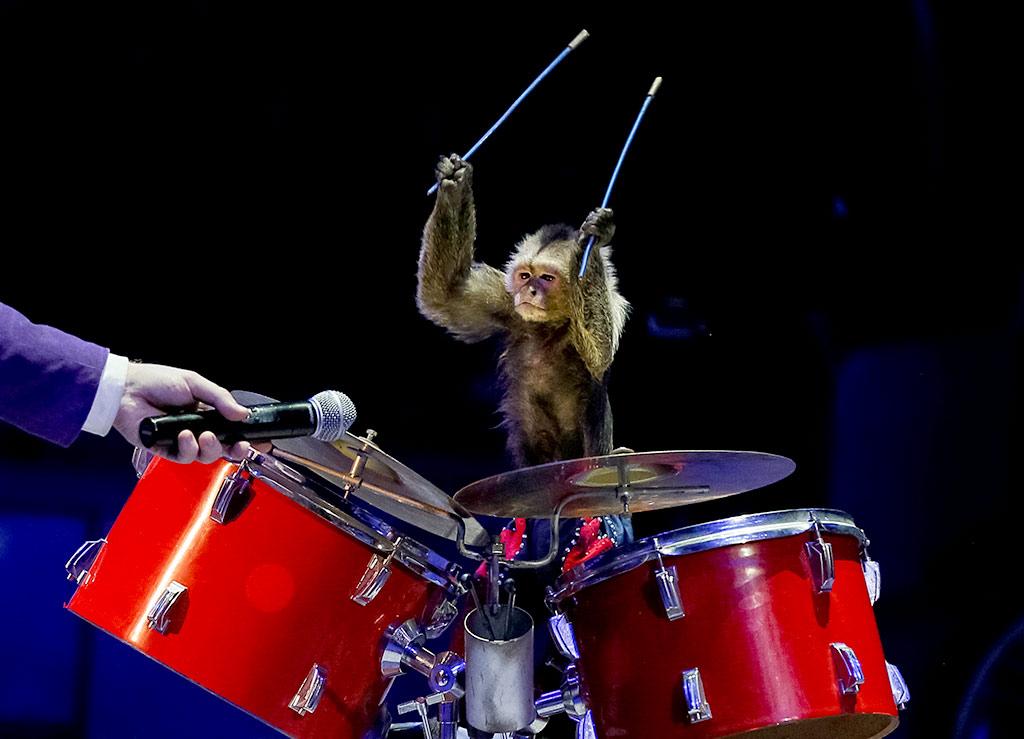 Rhythm's going to get you
A monkey performs during the presentation of The Show of the Giant Fountains at the National Circus in Kiev, Ukraine.
Photograph: Gleb Garanich/Reuters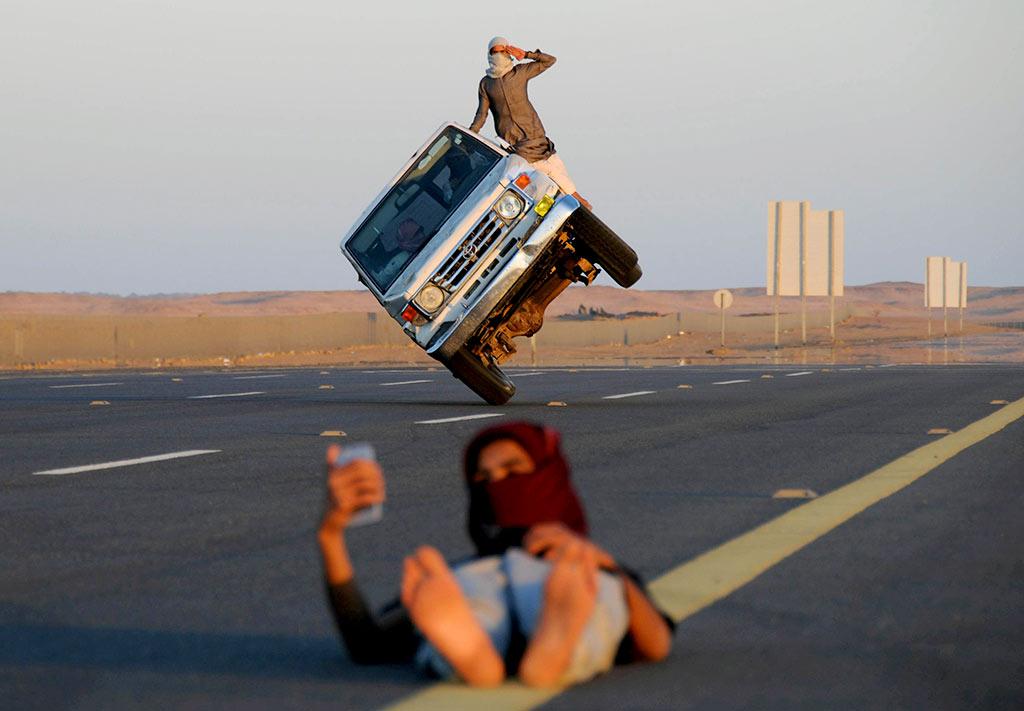 Need for speed
Saudi men perform a stunt known as 'sidewall skiing"'(driving on two wheels) as a youth takes a selfie in Tabuk, Saudi Arabia.
Photograph: Mohamed Al Hwaity/Reuters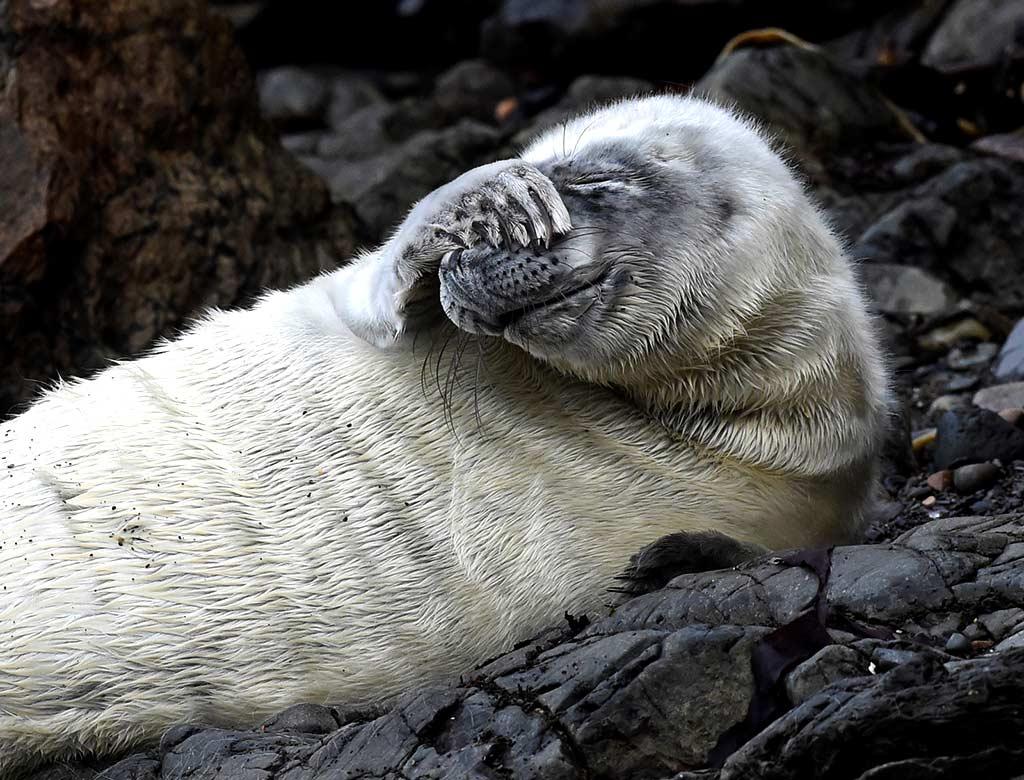 Don't be so shy
An Atlantic seal pup lies amongst the rocks at St Martin's Haven, Pembrokeshire, Wales, Britain.
Seal pups are born with fluffy white non-waterproof coats which they moult out in their fourth week.
Photograph: Rebecca Naden/Reuters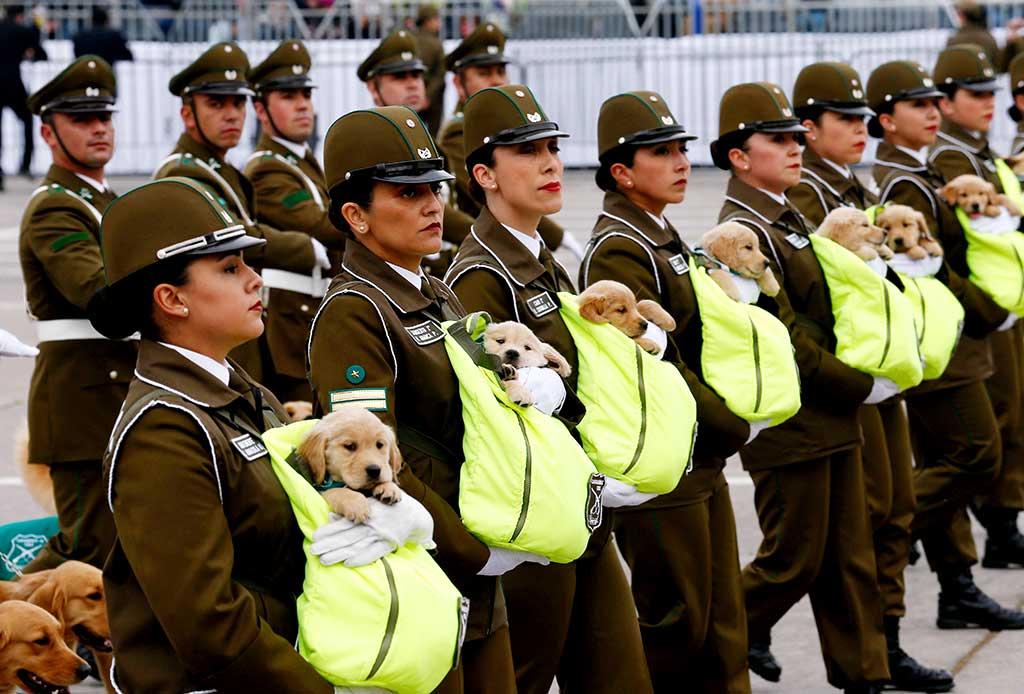 Puppy police are here!
Chilean police officers march with future police dogs during the annual military parade at the Bernardo O'Higgins park in Santiago, Chile.
The adorable golden retriever pups stole the show and may we say, are what every military parade needs.
Photograph: Rodrigo Garrido/Reuters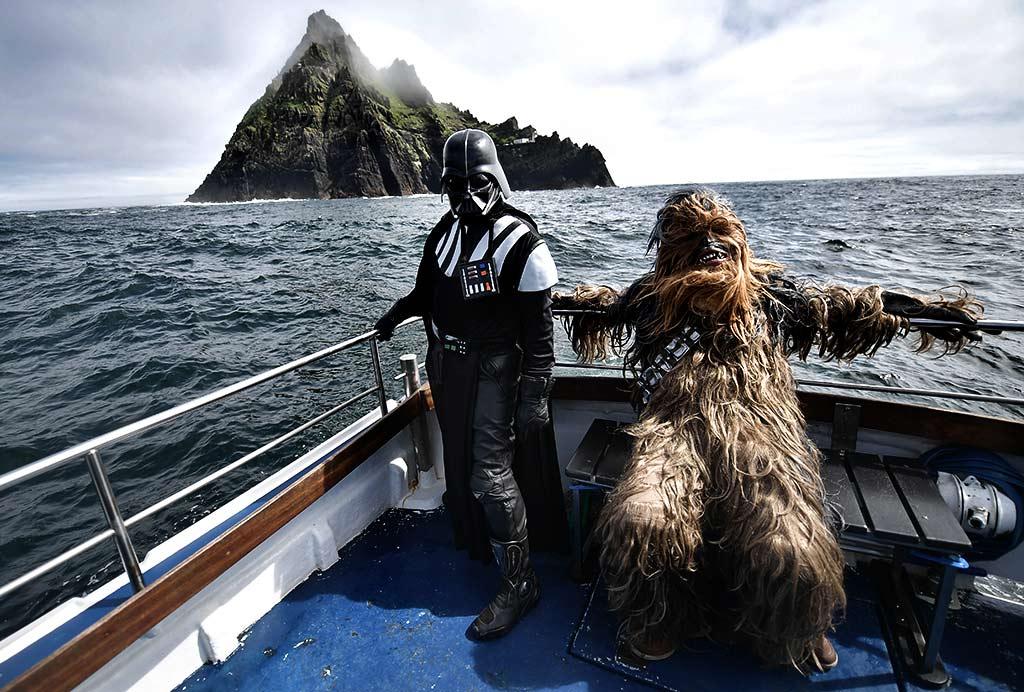 When Darth Vader chilled with Chewie!
Fans dressed as Darth Vader and Chewbacca take a boat trip to the Skelligs in Portmagee, Ireland.
The first-ever Star Wars festival is taking place against the backdrop of the Skellig Michael island which was used extensively in Episode VII and Episode VIII of the popular science fiction saga.
The small fishing village of Portmagee, which is closest to the location, has seen a boom in tourism following the latest Star Wars films.
Photograph: Anton Charles McQuillan/Getty Images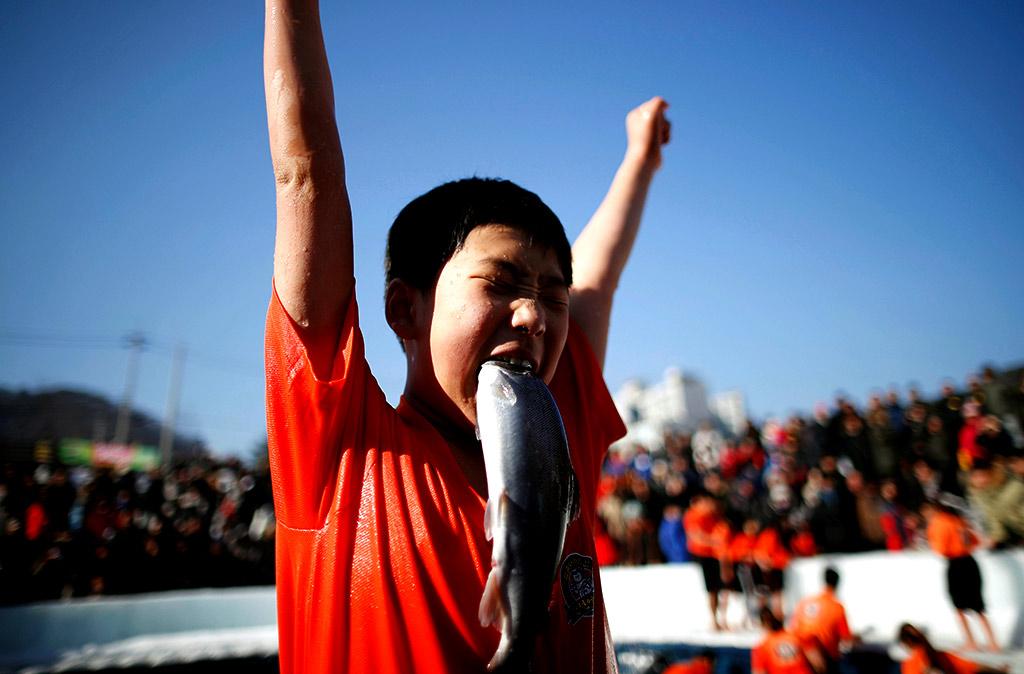 Fishy business
A boy reacts after catching a trout with his hands during an event promoting the Ice Festival in Hwacheon, south of the demilitarised zone separating the two Koreas.
Photograph: Kim Hong-Ji/Reuters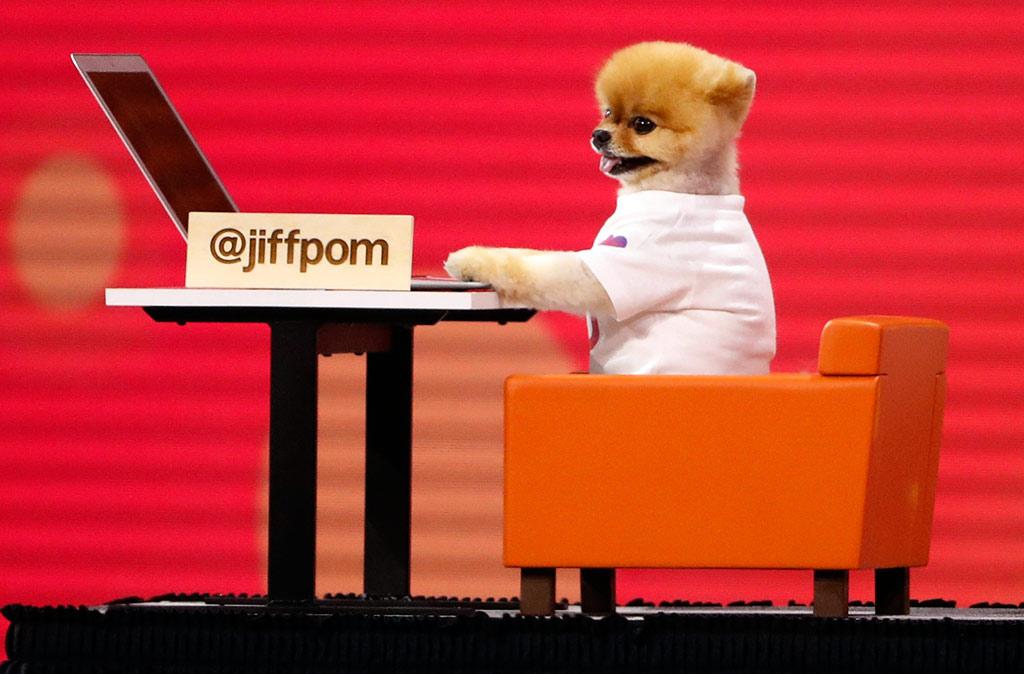 Star pup
Internet celebrity dog @jiffpom is wheeled on stage during a presentation at Facebook Inc's annual F8 developers conference in San Jose, California.
Photograph: Stephen Lam/Reuters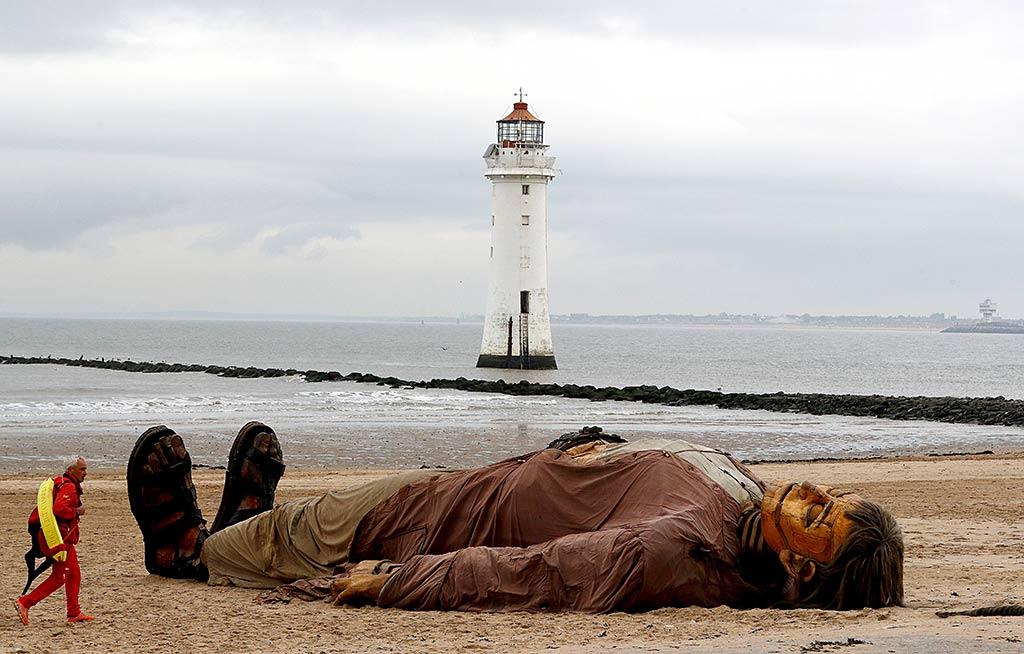 Beached giant
A lifeguard passes one of Royal Deluxe's giant marionette puppets as it lies on the beach at New Brighton, Britain.
Photograph: Darren Staples/Reuters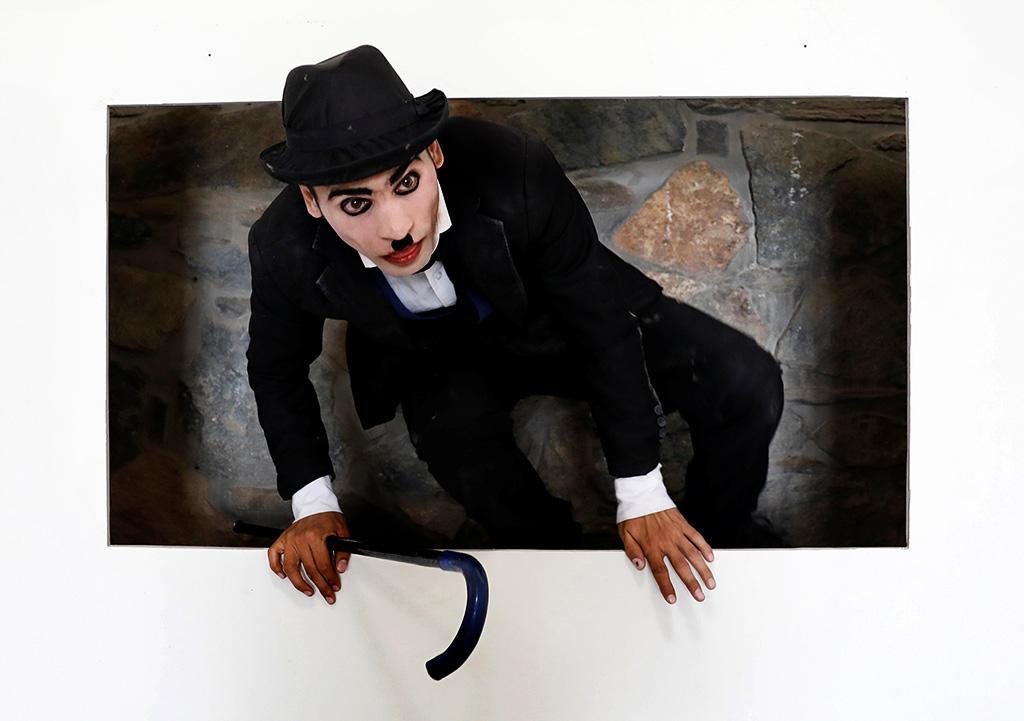 Look who's here!
Afghanistan's Charlie Chaplin, Karim Asir, 25, exercises during his rehearsals in Kabul.
Photograph: Mohammad Ismail/Reuters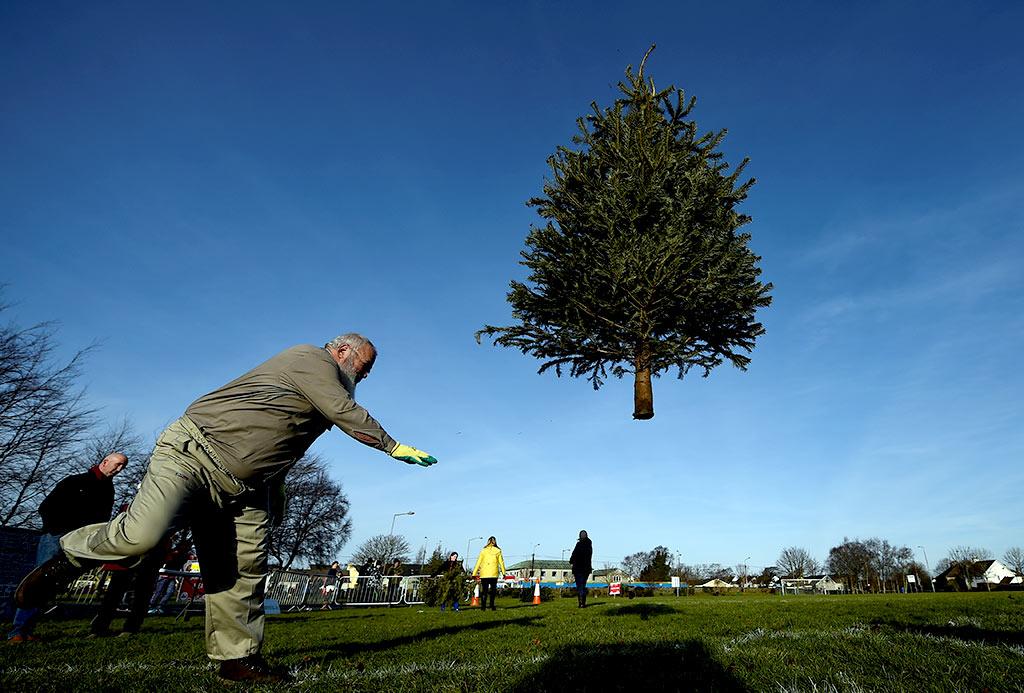 How far can it go?
A man participates in a Christmas tree throwing competition in the County Clare town of Ennis, Ireland.
Photograph: Clodagh Kilcoyne/Reuters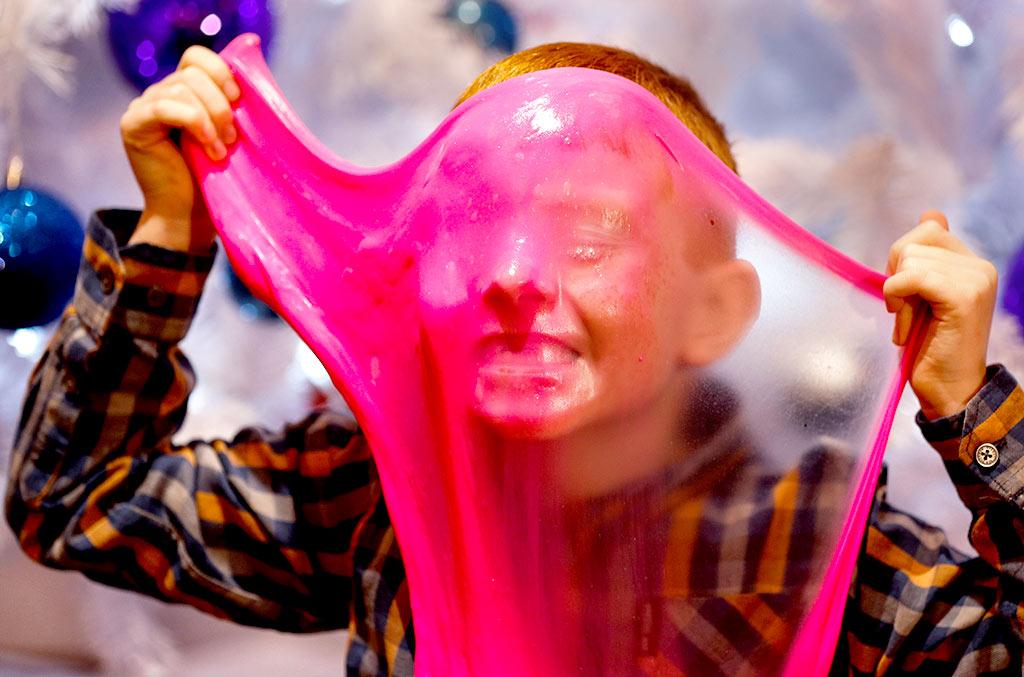 That's a whole lot of slime!
Tristan Robertson-Eyes, 7, plays with Elasti Plasti at the launch of Hamleys top Christmas toys, in London.
Photograph: Peter Nicholls/Reuters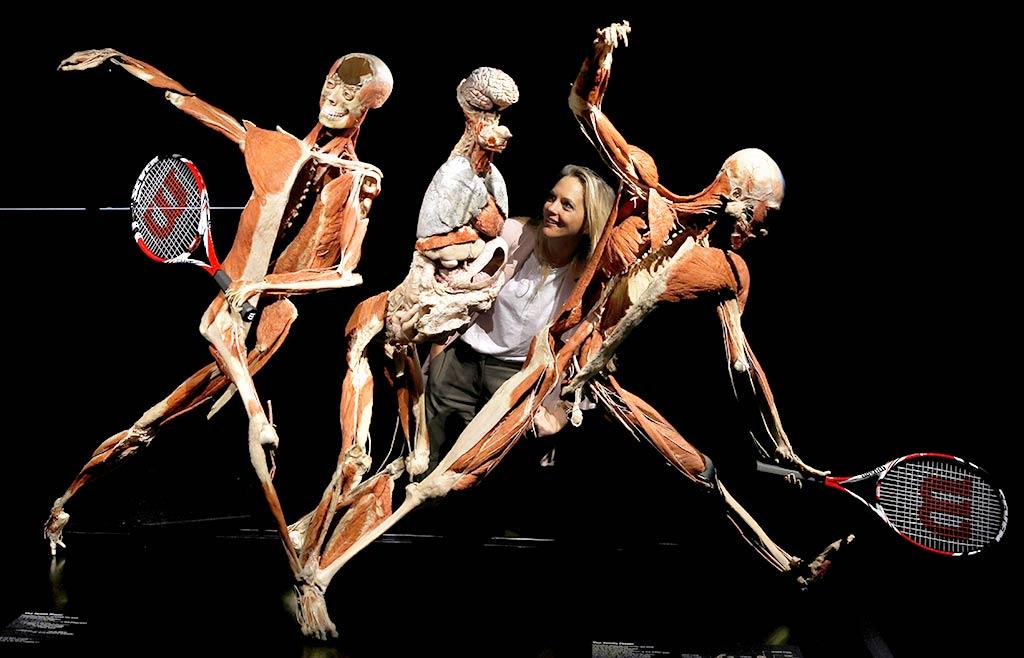 That's what you call a body!
A museum employee looks at Gunther von Hagen's The Tennis Player at the Body Worlds museum exhibition at the London Pavilion in London.
Photograph: Peter Nicholls/Reuters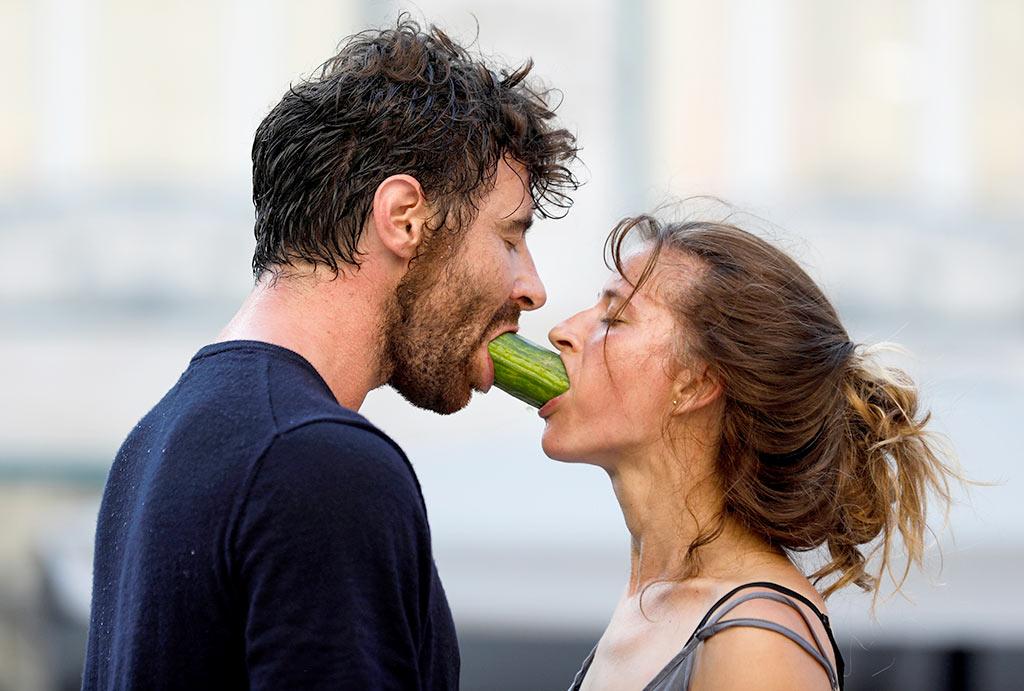 Wanna have a cucumber?
Artists Jose Triguero and Gemma Palomar perform their show Cul de Sac during the Busking Festival in Lisbon, Portugal.
Photograph: Rafael Marchante/Reuters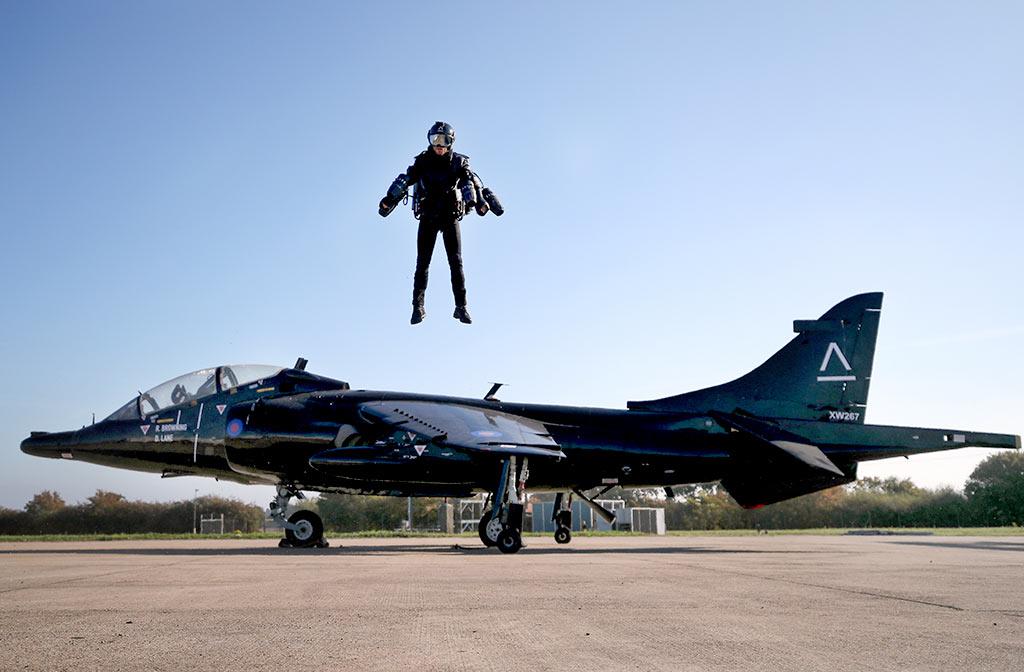 It's a take off!
Richard Browning, chief test pilot and CEO of Gravity Industries, wears a jet suit and flies during a demonstration flight at Bentwaters Park, Woodbridge, Britain.
Photograph: Chris Radburn/Reuters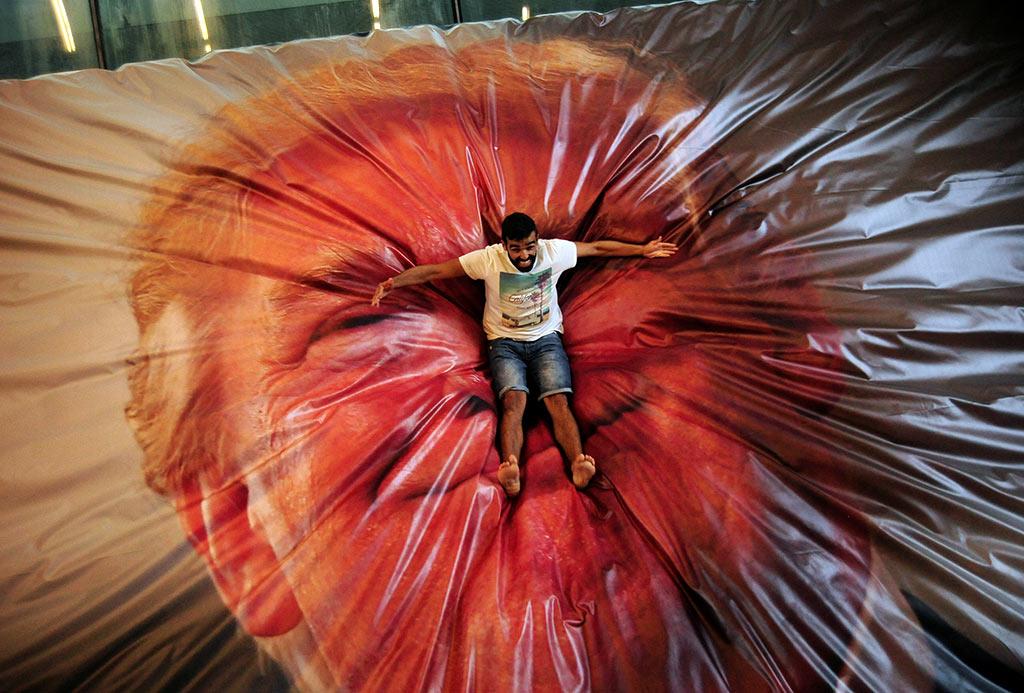 It's jumpin' time
A man lands on Jump Trump, an inflatable structure covered with a giant image of US President Donald J Trump at the GetxoPhoto international photography exhibition in Getxo, Spain.
Photograph: Vincent West/Reuters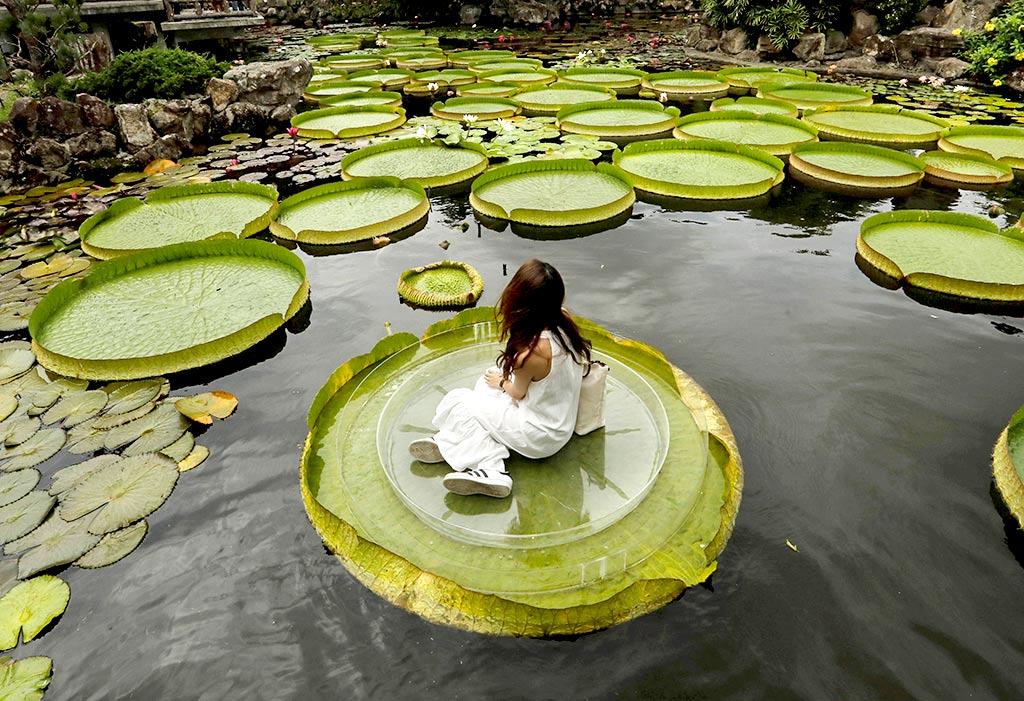 Hope floats
A girl poses for a photo on a giant waterlily leaf during an annual leaf-sitting event in Taipei, Taiwan.
Photograph: Tyrone Siu/Reuters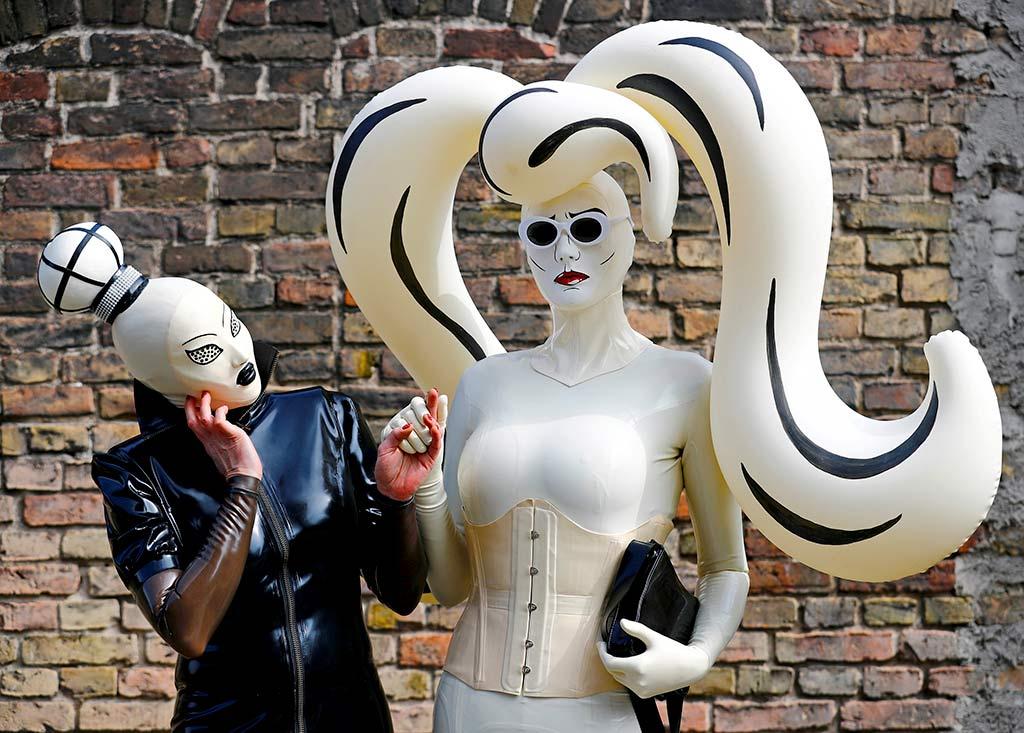 Get your kink on!
Visitors pose at the German Fetish Ball fair in Berlin.
The fair is part of a weekend-long event featuring artists, designers, models, DJs, technicians and club owners.
Photograph: Hannibal Hanschke/Reuters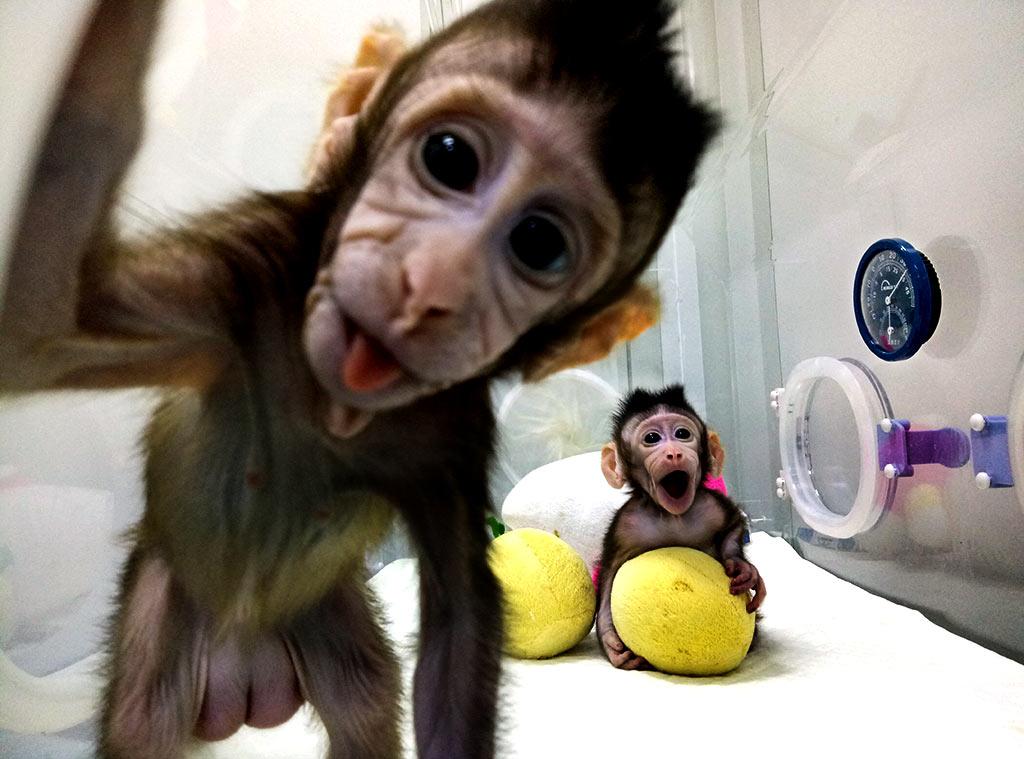 Monkey business
Cloned monkeys Zhong Zhong and Hua Hua are seen at the non-human primate facility at the Chinese Academy of Sciences in Shanghai.
Photograph: China Daily/Reuters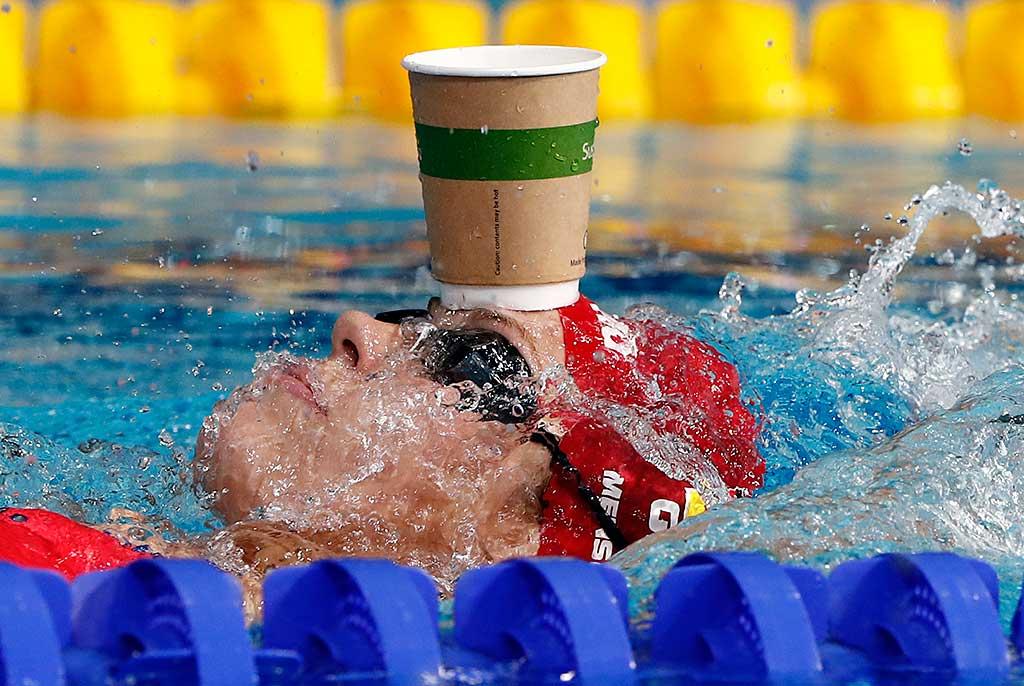 Balancing act
Jenny Mensing of Germany warms up during the 2018 European Championships at the Tollcross International Swimming Centre, Glasgow.
Photograph: Stefan Wermuth/Reuters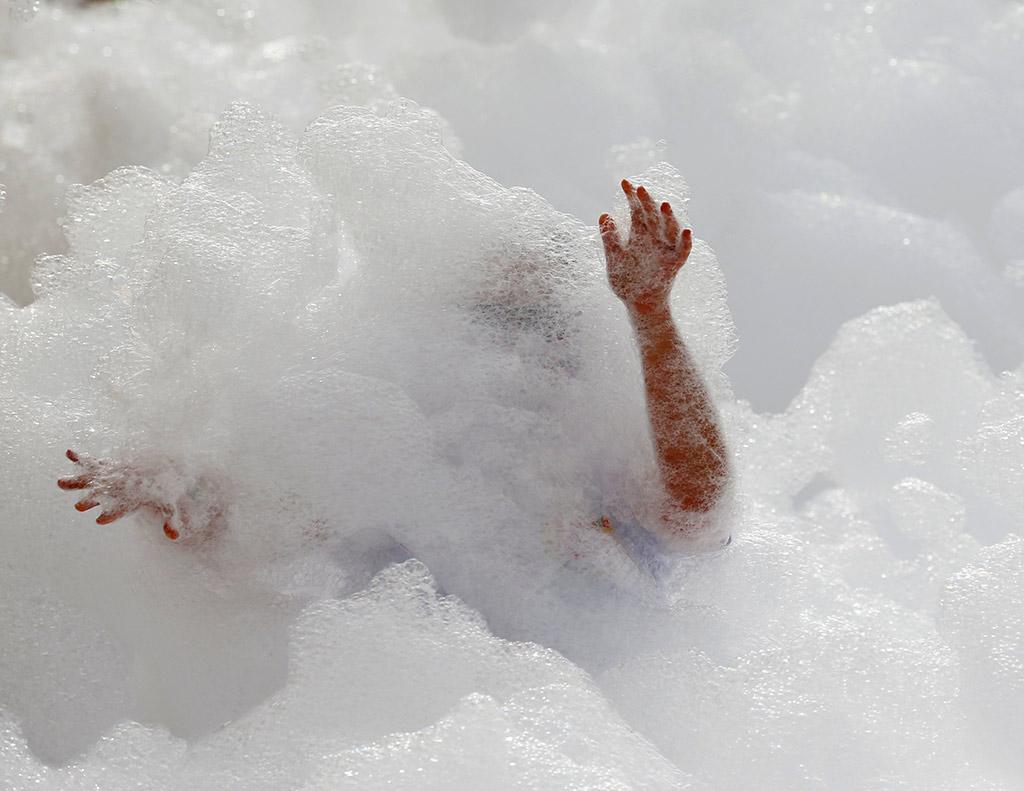 Fun in the foam!
A participant runs through a foam bath during the 'Colour My Run' charity fun run on Manoel Island in Valletta's Marsamxett Harbour, Malta.
Photograph: Darrin Zammit Lupi/Reuters