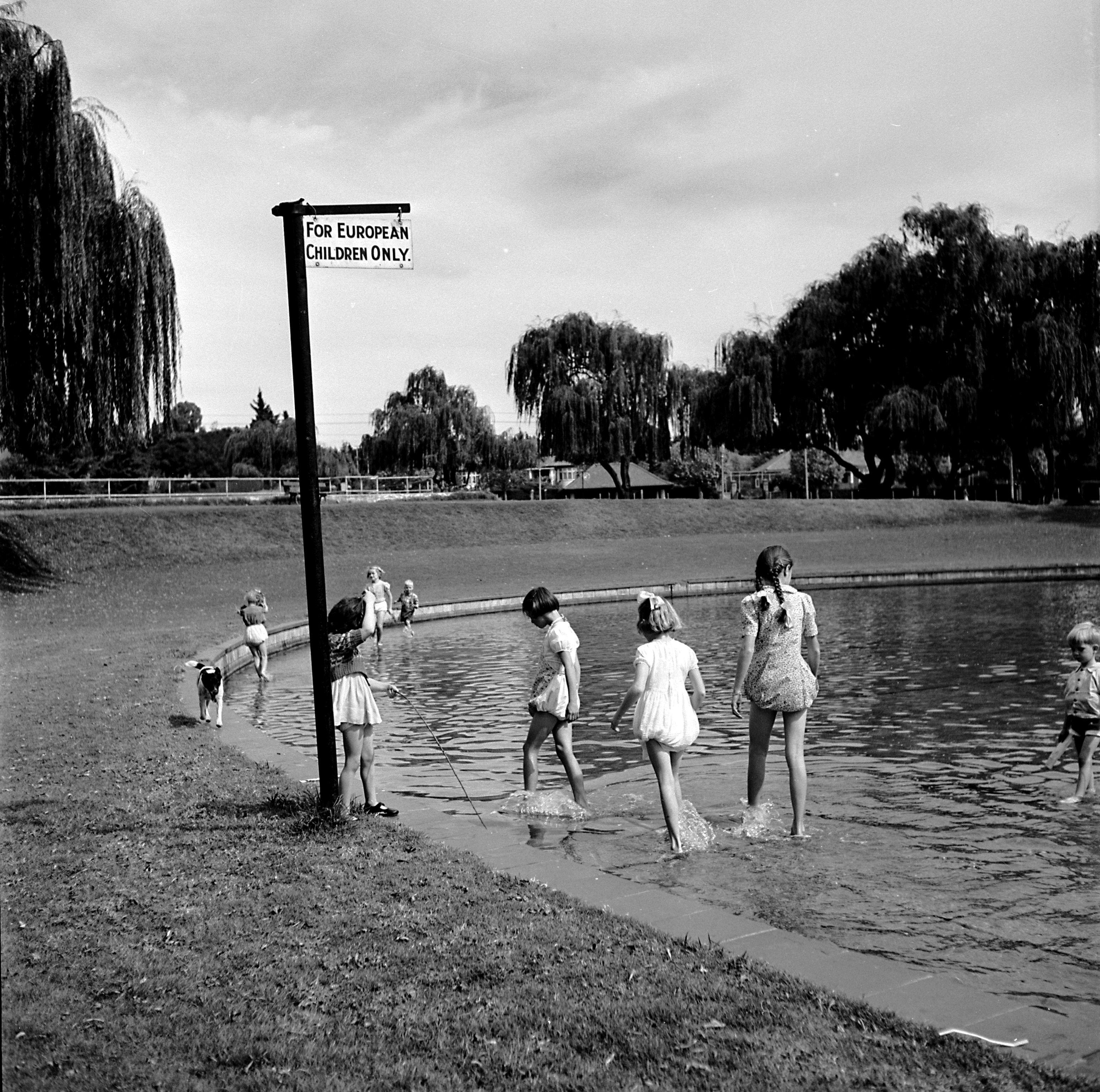 Archana Shah offers her memories of a childhood spent in South Africa before Nelson Mandela.
The cruel injustices of life in apartheid South Africa belong to my bygone, distant past.
For many Indian South Africans like me, the death of Nelson Mandela, the anti-apartheid mutineer, December 5, brought back memories of how he shaped our lives in his struggle for our freedom, justice and equality.
I immigrated to New York five years ago. But I grew up in apartheid South Africa and experienced the racial discrimination that was a way of life there. I also experienced the triumph of its overthrow when Mandela became the president in 1994.
I was born in Durban, South Africa, the city with the largest Indian population outside of India. Indians in apartheid South Africa were treated as second-grade citizens -- we were treated as a distinctly different entity from the white race group. Segregation and inequality between races always existed as a matter of custom and practice in South Africa. After 1948 it was enshrined in its laws.
We were not allowed to go to public places like restaurants, movie theaters and hotels. They were reserved for whites only. The Separate Amenities Act of 1953 legally enforced the segregation of all public places. Signboards that said 'Whites only', were commonly encountered.
The law was created to eliminate all contact between whites and other race groups. Non-whites were provided with services greatly inferior to those of whites. Those who did not abide by the rules could be forcibly removed or arrested.
As a little girl, I have vivid memories of jogging on the beach in Durban, with my father, every Sunday morning. We had no choice but to turn around and jog in the opposite direction, at some point. The sign on the beach was a constant reminder of our separateness from the white race: Under Section 37 of the Durban Beach-By-Laws, this bathing area is reserved for the sole use of the White Race Group.
Even when these racial segregation laws were abolished, on our first attempt to go to a former "white beach" we encountered such harsh stares from whites, that my now late mother said that we should leave. So we went off to a former Indian beach where we would not feel so foreign.
My mother grew up in Pietermaritzburg, a small town which eventually became famous as the place where Mahatma Gandhi was thrown off a train for refusing to move from a non-white compartment, in spite of carrying a first class ticket.
The first time my mother went to try on a garment at a department store she was told that she could not do so. Only whites were allowed to try on garments. Indians could just buy the goods. We also could not use the elevators in these stores. They were exclusively for whites. So we trudged up and down the flights of stairs instead.
Non-whites were relegated to separate queues in public places. One day, my father was travelling between Durban and Johannesburg. He was hungry so he stopped at a roadside shop. He was rudely chased out and told to go to the back of the store as the front line was for whites only.
My parents often took us to public parks. The more spacious, comfortable seating areas had signs that read: For Whites Only. A few dingy steel seats were kept for us Indians, coloreds and blacks.
My life here in New York City -- a melting pot of cultures from around the world -- is a marked contrast to my South African upbringing, where I lived in an Indian area and went to an Indian school. That insular life was the result of the Group Areas Act which enforced physical segregation between the various race groups in South Africa.
My father and his family were victims of this pernicious act. They were forcibly ousted from their homes in a neighbourhood called Lanyon Grove, in Durban, when the white minority decided that they wanted the area for themselves. They were then moved to 'Indian' designated areas.
No matter how hard Indians fought against this injustice, they could not get their homes back. One could not argue with the law.
When I applied for a graduate degree, at the university where I completed my undergraduate studies, I was told that the few spots available were reserved for whites. So I went off to London to pursue my graduate degree. Soon after my graduation I obtained a management level position and my responsibilities included managing two British white girls.
This would have never happened in South Africa. Job reservation laws in South Africa dictated that managerial and executive level jobs were for whites only. Indians were supposed to work under whites, not manage them.
It was a boost to my ego to discover that I was not the inferior person that the white regime in South Africa had tried to brainwash me to believe since my childhood. In my father's generation, Indians were not even allowed to attend the existing universities in South Africa. So they created a separate Indian university, which my father attended.
The early 1990s marked a new chapter in the South African history when apartheid was abolished. There was a radical shift of power from white minority governance to African majority rule.
My father and I cast our votes April 27, 1994, a historic day when, for the first time, citizens of all races were allowed to participate in an election in South Africa. For the very first time we Indians were allowed to have a voice in our future, in a country where our forefathers had lived for generations, since their arrival in the 1860s.
That was the year that Nelson Mandela became president. His struggle to replace the apartheid regime with a multi-racial democracy was finally victorious.
Mandela's legacy lives on in all of us. His life journey led our struggle against colonialism and our ultimate liberation from apartheid as non-white South Africans.
Image: White children paddling in a pond marked by a sign reading 'For European Children only' in apartheid South Africa. ' Photograph: Three Lions/Getty Images.
Archana is a South African Indian, who is now settled in Manhattan, New York, with her husband and daughter. Her most recent work has been as a director of HR, consultant and entrepreneur.