'India cannot allow Beijing's policy of stabilising and destabilising the border at will to perpetuate its own ends.'
A riveting excerpt from Manish Tiwari's 10 Flashpoints; 20 Years National Security Situations That Impacted India.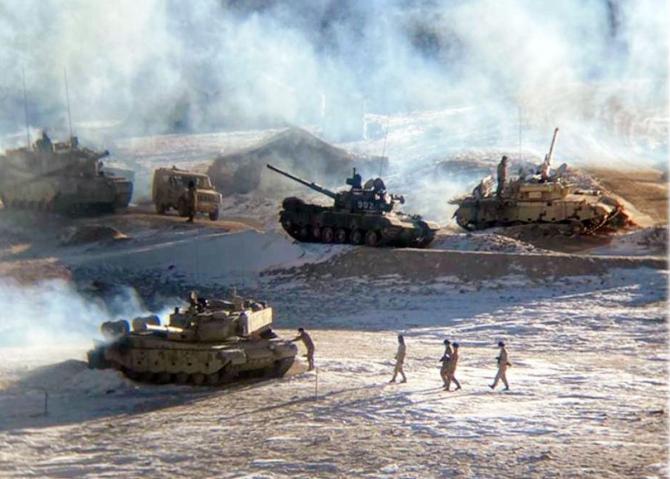 On 11 February 2021, more than 10 months after the clashes in eastern Ladakh had commenced, Defence Minister Rajnath Singh told Parliament that sustained military-to-military talks had led to an agreement to disengage on the north and south banks of the Pangong Lake. He clearly underscored that 'we have not conceded anything.'
The crux of the agreement was as follows: First, disengagement would be limited to the North and South Bank of Pangong Tso Lake in eastern Ladakh. It would not encompass other flashpoints.
The statement made by the defence minister implicitly implied that disengagement at all other points would continue to remain the focus of discussions with the Chinese.
The exact formulation in his statement being: 'The House should also know that there are still some outstanding issues with regard to deployment and patrolling at some other points along the LAC in eastern Ladakh. These will be the focus of further discussions with the Chinese side.'
Second, the Chinese would keep their troops to the east of Finger 8 and the Indians would remain at their permanent base at the Dhan Singh Thapa Post near Finger 3.
It meant that India would have to give up its sovereign rights to patrol over its claimed territory up till Finger 8. Hopefully, this will be a transitory situation with patrolling rights being restored over a period of time.
Third, 'any structures that had been built by both sides since April 2020 on both the north and south banks would be removed and landforms will be restored'.
The disagreement in essence meant that India would have to surrender its sole bargaining chip by vacating the heights on the south bank of Pangong Lake or the Kailash range.
This agreement could hardly be termed as a negotiating triumph.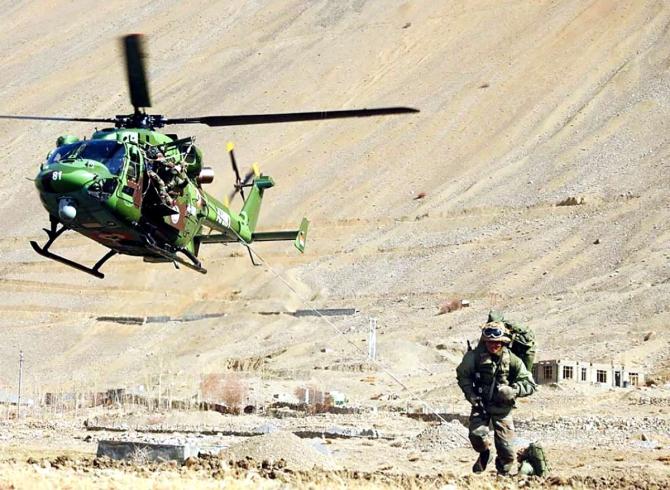 By agreeing to restrict itself to Finger 3 and not patrol up to Finger 8, the farthermost point of its LAC claim, at least temporarily, India seems to have acquiesced to the classic Chinese shuffle -- two steps forward, one step back. It should not end up leaving China with a net gain in terms of territory over time.
Additionally, this disengagement agreement, as of 17 March 2021, has yet to agree on withdrawal from the other flashpoints, including the Depsang plains.
The Chinese have a strategic interest in the Depsang plains given both its location and terrain. Even the sole bargaining chip that India had in terms of the heights it was occupying on the Kailash range, vital even for the defence of Chushul Valley, had to be traded in.
Thus, there is no real leverage available to India now were the push come to a shove again.
With China and India now agreeing to disengage in Gogra, the focus would now move to Hot Springs but the real litmus test is Depsang plains. The Chinese stubbornly and trenchantly refuse to discuss this inflection point that is of immense strategic and tactical value for India for myriad reasons.
Any Chinese withdrawal must be taken with a pinch of salt always. Lt Gen Rana Pratap Kalita, former general officer commanding of the Dimapur-based 3 Corps, opined in an interview, 'We are already seeing massive infrastructure development in Tibet opposite the Eastern Sector, which is an indication of things to come in the future.'
It is therefore hard to say how long the Chinese side will abide by the current terms, after having seen the utility of transgressions in pushing the envelope.
While all of this continues, Indian strategic circles have started considering a two-front situation as a very real possibility. It would be nothing short of extraordinary, if given the decades of Sino-Pakistan bonhomie, India is still unprepared to surmount such a possibility.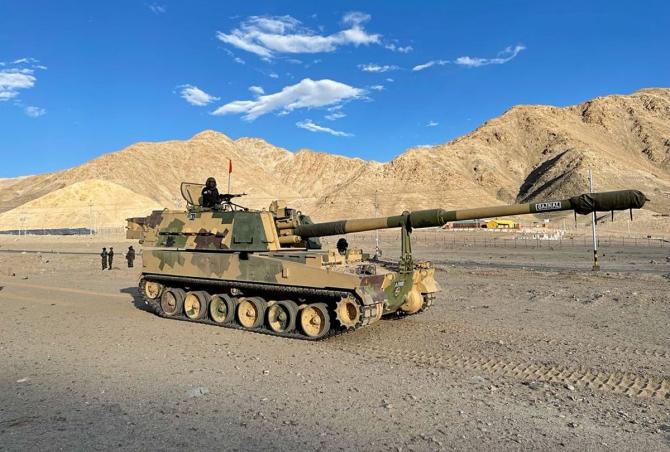 UNDERSTANDING THE CHINESE MOTIVE
'Objective not to occupy territory, but to paralyse the adversary.'
Why did China do what it did? While the true motivation and intent is yet unknown, there are several factors that might have influenced Chinese behaviour along the LAC.
From the point of view of China, the reactivation of the landing grounds and the completion last year of the DSDBO road that runs in this area, more or less parallel to the LAC, significantly enhances India's leverage in the local balance of power and enhances its capabilities to operate across the LAC.
Although this construction activity lies on the Indian side of the LAC, China probably considers it to be a threat to its position on the LAC and perhaps its stability.
The coronavirus pandemic and the deteriorating US-China relationship have led to growing insecurity within the CCP leadership. China feels that it must take a hard line anywhere it sees its sovereignty being challenged, given Xi Jinping's uncompromising commentary to protect Chinese sovereignty, especially if Beijing feels that others may perceive it as weak or distracted by the coronavirus pandemic and its economic aftershocks.
This is true not only regarding the border with India today, but also its assertiveness qua Taiwan, Hong Kong and in the South China Sea.
It is possible that similar crises are bound to recur with the LAC continuing to remain un-demarcated and disputed. Moreover, the Aksai Chin region remains a coveted piece of real estate for China when juxtaposed against the historical backdrop and the PLA's resolve to preserve its security in the Western Sector of the border between India and China.
This is because the only direct road link (National Highway G219) between the Xinjiang Uyghur Autonomous Region of China and the TAR is provided by Aksai Chin.
China will have to rely on G219 for access, in case of major unrest in either of these areas which is home to millions of ethnic minorities -- in other words, losing Aksai Chin will jeopardise the security of the entire western frontier of China.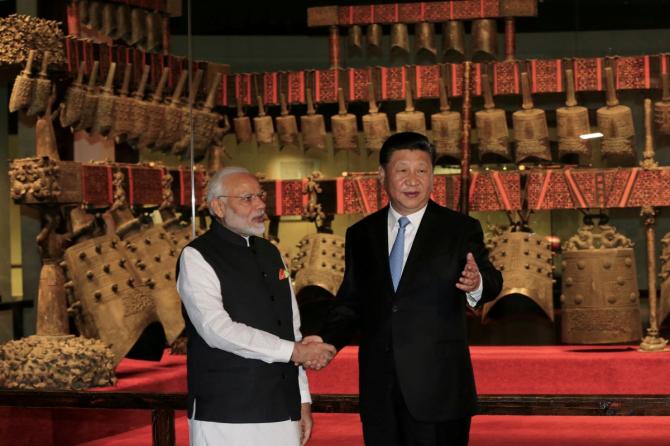 China has already started solidifying its presence along its border, as evidenced by the integration of its armed forces into five theatre commands. It is globally expansionist, as demonstrated by its multimillion-dollar Belt and Road Initiative (BRI) -- the Silk Road of the twenty-first century and debt diplomacy.
Strategically, India would be strangulated if its neighbours begin using Beijing as leverage against New Delhi. In fact, the second Belt and Road Forum in 2019 was attended by 40 member countries including delegates from Moscow and Islamabad.
'With the possibility of connecting 65 countries, representing 55 per cent of world's Gross National Product, 70 per cent of population and 75 per cent of energy resources, Yidai Yilu, in Chinese, or BRI in English, is one of the top priorities of Xi Jinping's leadership.'
While the move to stay out of the BRI is a strategic compulsion for India, it remains to be seen how the US, the Blue Dot Network and the Quad counter the BRI. There is a need for sturdy policies that transcend domestic political implications, looking not just at the aftermath of the Galwan clashes but also the tail risks that we are missing out.
China's intelligence gathering through complex Internet models, combined with its multipoint information gathering approach, termed by many as the 'thousand grains of sand' approach, are challenges that India seems just not ready for.
It should not take another Kargil for India to understand the security implications of fourth generational warfare. India needs to understand that it can no longer afford to go soft on China -- the Wuhan spirit is long dead.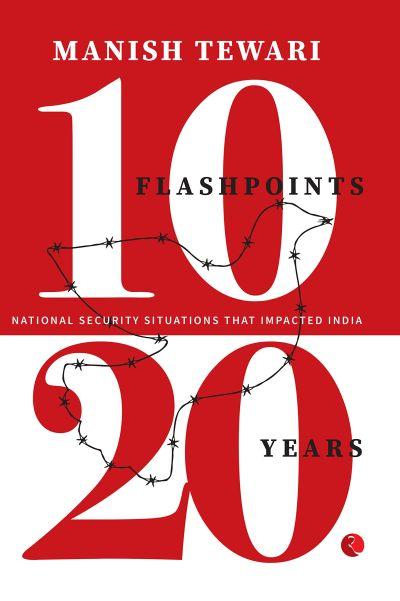 WAY FORWARD: NEED FOR A NEW MODUS VIVENDI
Despite the disengagement agreement at eastern Ladakh, one thing is clear: There is no going back to the situations that subsisted post the CBM agreements. The 1993, 1996, 2005 and 2013 agreements have been rendered virtually redundant.
The LAC remains un-clarified, and the final settlement remains in limbo. It would be instructive to note that even when China was at its weakest, historically speaking, it had rejected both the McCartney-MacDonald Line and the McMahon Line.
If the fundamental postulates of Chinese policy qua India have changed, New Delhi too must recalibrate its own thinking. It cannot allow Beijing's policy of stabilising and destabilising the border at will to perpetuate its own ends.
Global historical experience suggests that more sensitive border control systems have evolved after major border crises.
The 2020 Ladakh crisis should give rise to a similar sensitivity from both Delhi and Beijing. Both sides should speed up work to conclude new CBMs to preserve and strengthen stability and tranquillity in border areas.
Until then, India needs to increase its spending on defence after six years of waffling. The NDA government could learn from its own predecessors -- the Vajpayee-Brajesh Mishra doctrine, that stated, 'for coercive diplomacy to work, the threat of war had to be so real, even we would believe it was for real.
Excerpted from 10 Flashpoints; 20 Years National Security Situations That Impacted India by Manish Tewari, with the kind permission of the publishers, Rupa Publications India.
Feature Presentation: Aslam Hunani/Rediff.com