'We have to up our vigil everywhere, all along the LAC -- winter, summer or spring.'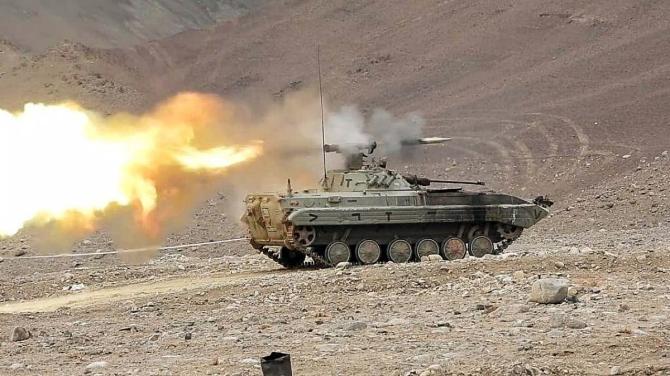 "We have to trust our capability, capacity and continue to build on it. That is our only solution," says Lieutenant General Vinod Bhatia, (retd) PVSM, AVSM, SM, former director general, military operations whose varied experience includes holding direct talks with his Pakistani counterpart to maintain ceasefire on the Line of Control.
"We have to hope for the best and prepare for the worst," the general tells Rediff.comin the second of a multi-part interview:
The 13th round of India-China disengagement talks on Sunday have failed.
Is this a setback to the disengagement process, especially in the Hot Springs area?
It is not a setback. If all rounds had yielded results, we would have sorted out our differences by the 5th round.
Every round of talks does not result in positive outcome, but the fact the two militaries are talking is a positive in itself.
Both sides seem to have hardened their positions. We are in for the long haul.
India and China will wait and watch as both sides are prepared with their winter deployment.
We can't be impatient. When dealing with China one has to out-think and outpace them. They are testing our patience and we should test theirs.
We cannot expect positive results from every round of talks, but the fact that talks have taken place and they have agreed for the next round is a positive development.
No doubt, we were hopeful for a constructive engagement, but sometimes it doesn't happen. The positive take away is that the talks have been candid and cordial so far.
In the 3rd-4th round of talks when disengagement of Pangong Tso was being negotiated there were very hardened positions as well because the north bank of Pangong was a very sensitive area of conflict -- but it did get resolved at a later time.
You have said before that we have to tire the Chinese out and disengagement is a time-taking exercise.
Meanwhile, the army chief is also concerned about the increase in the PLA deployment in forward areas.
Isn't this an indication that the Chinese are reinforcing their positions and getting further entrenched?
The Chinese are not getting 'entrenched', but are manning their side of the LAC more vigorously.
Earlier, they had their camps some distance away and would come in vehicles and go back. Now they are deployed in forward locations which has reduced their reaction time.
If they patrolled a given area once a week, now they do it once in three days or if they patrolled another place once a month, now they go there once a week.
Hence, as the patrolling activity has increased on the Chinese side so has the interaction between the Indian-Chinese troops.
As a result, this will lead to more and more transgressions.
The face-offs will also increase.
We have to find a way to manage the situation and revive the border management treaties. The trust has been broken and trust is something that cannot be rebuilt soon.
Both sides have to give a lot of thought on how we can carry this relationship forward and maintain peace on LAC.
The fact remains that after Galwan there has been no escalation. There have been differences in the perception of LAC for a long time, those differences have become more pronounced now.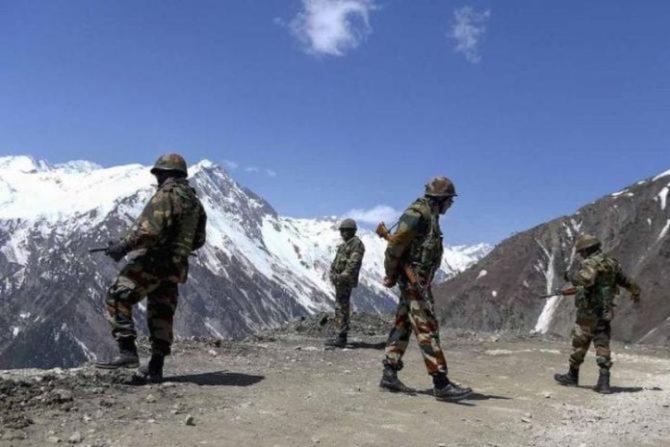 The 12 rounds of talks resulted in disengagement on the north and south bank of the Pangong Tso lake and in Gogra. How long do you think it will take to arrive at a solution in other areas like Demchok and Depsang?
It is near impossible to lay down a timeline. Timeline is not important, establishing status quo ante is more important.
The talks will continue, there will be 14th, 15th... round of talks. Negotiations are a game of patience. There is hope as long as we are talking.
It took us six-and-a-half years to resolve Sumdorong Chu.
Disengagement has already taken place from some sensitive areas. After disengagement has been achieved, the process of de-induction begin because both the Indian Army and the PLA have mutual and equitable deployment.
The PLA is interested in our de-induction and we are interested in theirs. Unless de-induction takes place, we are there for the long haul.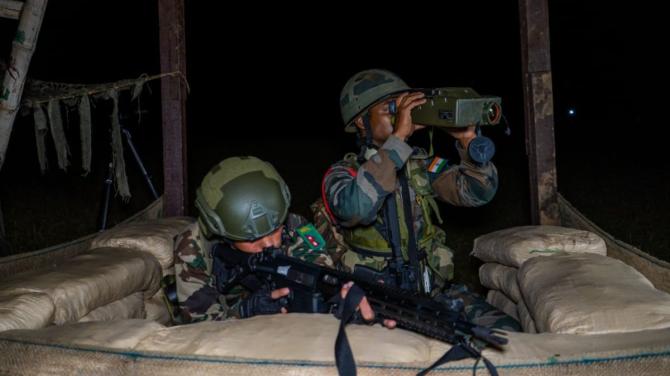 What do you see the challenges of a second winter for our troops on LAC?
The LAC has severe winters, but we have the wherewithal to surmount those challenges.
Winter is a challenge for maintaining troops in that terrain and weather. It is a huge logistical exercise.
We have survived many winters in such conditions. We have evolved over the years and have drastically minimised casualties due to weather and terrain.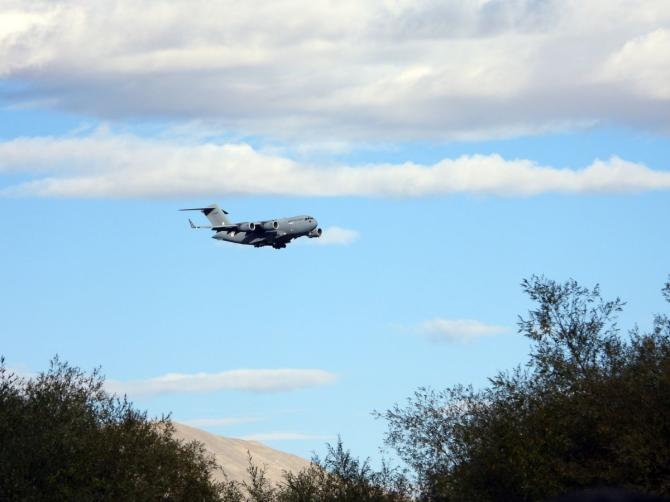 With more incidents of intrusion in Uttarakhand and Tawang recently, what do we have to be cautious about?
We have to up our vigil everywhere, all along the LAC -- winter, summer or spring.
The terrain is different from Siachen, Drass or Kargil. Troops have to be maintained 24x7x12 months a year. We can't let our guard down.
We have shown our resolve which the PLA did not expect. We have to trust ourselves and deal with them from a position of strength.
We have to trust our capability, capacity and continue to build on it. That is our only solution.
We have to hope for the best and prepare for the worst.
Feature Presentation: Aslam Hunani/Rediff.com