'Both the governments and people have to recognise that this is a long race, not a short sprint.'
Rashme Sehgal reports.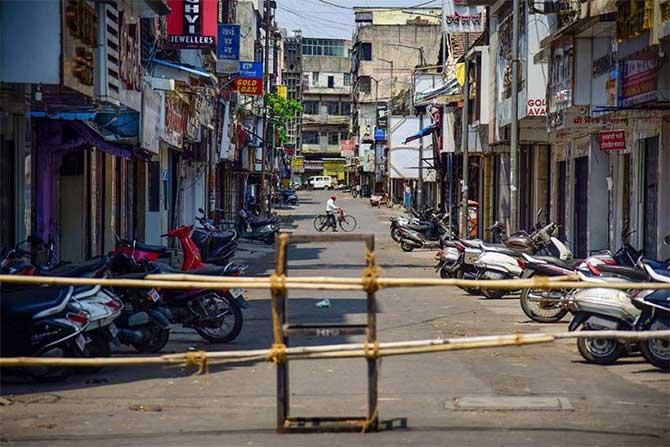 Maharashtra has been at the centre of the storm with COVID-19 cases steadily rising in that state.
On July 14, Pune overtook Mumbai in the number of Covid cases.
While Pune reported 1,416 positives that day, Mumbai reported 1,374 cases; on July 21, the number of cases reported in Pune was 2,600 while Mumbai had 2,538 cases.
On July 26, PTI reported that Pune city reported a big rise of 1,921 new cases with the death toll at 1,166.
This has seen Pune impose a severe lockdown with only milk vendors and pharmacy shops being allowed to open till July end.
The lockdown is very similar to the one imposed in March, except that at that time grocery and vegetable shops had permission to open.
Pune-based Hutokshi Doctor, co-director of the Centre for Communication and Development Studies, pointed out, "The rate of infection in Pune is as high as 4 per cent while in Mumbai it is 1.3 per cent."
"The entire focus of the Maharashtra government had been on bringing down COVID-19 cases in Mumbai forgetting that we in Pune also have a large slum population," adds Doctor.
"If 50 per cent of Mumbaikars reside in slums, 40 per cent of people in Pune also live in crowded slums. But there was very little outreach to them," says Doctor.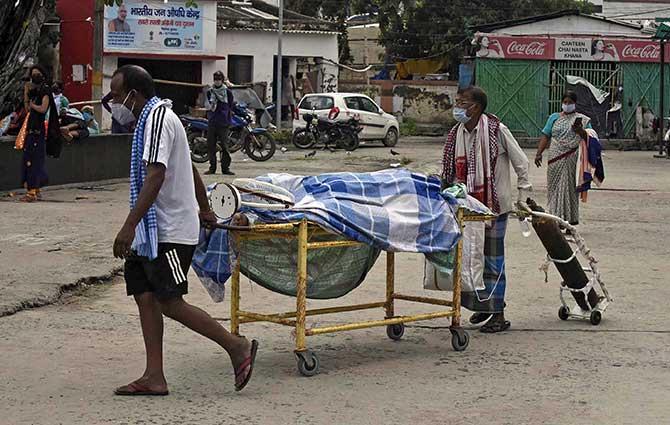 Or take the case of Bihar which has been forced to declare a complete lockdown till the end of July.
Initially, the number of COVID-19 cases emerging from the state appeared to be less than compared to its neighbouring states.
One of the main reasons for this was Bihar's low testing rate at 316 per lakh population.
All other states have a rate of over 550 tests per lakh and the figure for the country overall is 979 samples per lakh.
The picture seems to have reversed dramatically as on Sunday, July 13, Bihar reported over 1.266 cases with a positivity rate of over 13 per cent.
On July 21, the number of new infections reported in one day were 1,026 cases.
On Juy 26, PTI reported Bihar had a total caseload of 38,919 with 2,605 fresh instances of the disease reported in a day.
Dr S K Shahi, who heads COVID-19 testing at the Indira Gandhi Institute of Medical Sciences in Patna, points out that the positivity rate in 14 districts around Patna had increased from 4 per cent to 15 per cent over the past two weeks.
"This is a very worrying sign and a source of concern," says Dr Shahi.
Experience has shown that states which combined a high positivity rate and low testing base have gone on to become major hotspots.
These include Delhi, Tamil Nadu, Maharashtra, Gujarat, Madhya Pradesh, West Bengal and Telangana.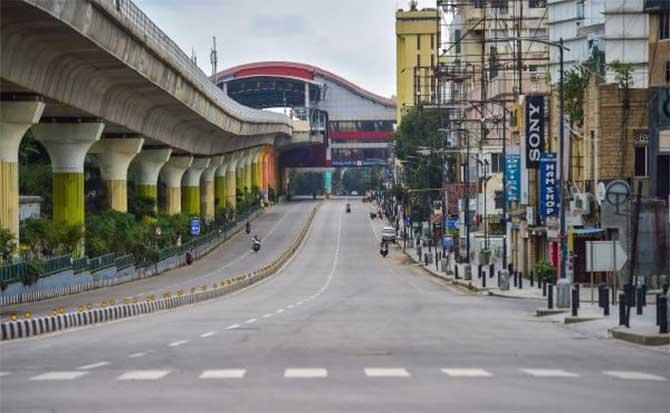 Similarly on July 14, the people of Karnataka received a shock when they found that their state had overtaken Gujarat to become the state with the fourth highest caseload of coronavirus infections, having added about 2,500 new cases in one day.
On July 26, PTI reported that Karnataka on Sunday witnessed the highest single day spike in coronavirus cases with 5,199 additions, taking the aggregate in the state to 96,141 cases.
In the first two weeks of July, Karnataka had added around 29,000 new cases, an average of more than 2,000 per day whereas in June their detection rates were between 350 and 450 cases every day.
The state government's response was to put Bengaluru under a lockdown.
One week later, despite cases soaring, the lockdown has been just abruptly removed.
Another capital city to be put under a severe lockdown is Guwahati where even the grocery shops have not been given permission to open during this two-week period.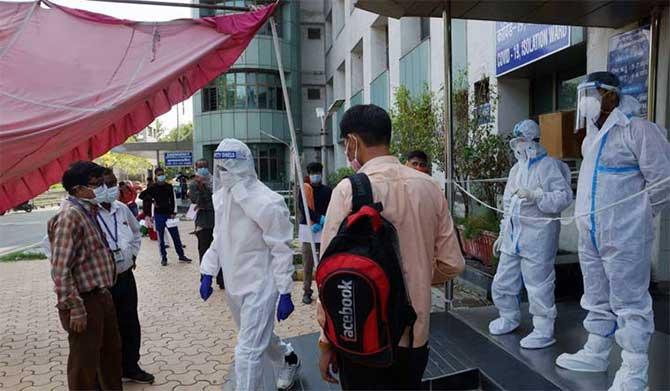 From mid-July, the non-hotspot states have been witnessing an increased surge of cases as compared to Delhi, Maharashtra, Tamil Nadu and Gujarat which were considered 'hotspot' states.
Cases in India have crossed the 1.3 million mark and are expected to surge ahead with epidemiologists predicting India will cross the four million figure by end August.
India's death rate has also risen from 2.79% on June 1 to 3.37% on June 16.
During this period, Delhi's death rate has gone up from 2.5% to 4.11%, Tamil Nadu's from 0.79% to 1.09% while the death rate of Mumbai has gone up from 3.2% on June 1 to 5.25% on June 16.
Some of these stats increase, doctors point out, is because the number of deaths had been under reported earlier.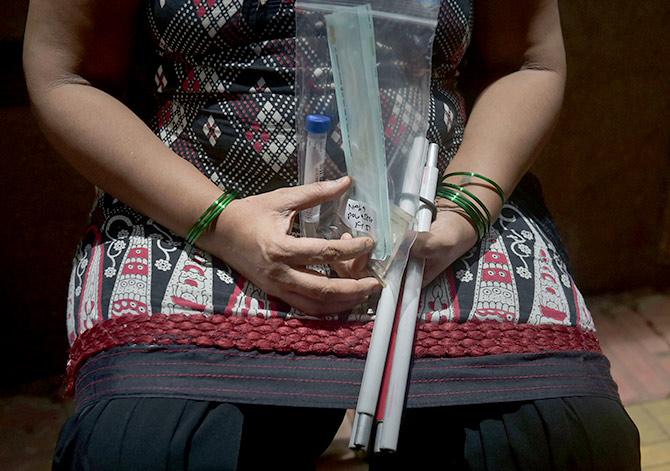 Another state witnessing a surge is Goa which has also announced a complete lockdown.
On July 26, Goa reported 175 new COVID-19 cases, taking the total count to 4,861. With two more succumbing to the infection, the death toll has gone up to 35.
Goa resident Dr Vikram Patel, professor of global health at the Blavatnik Institute's department of global health and social medicine at the Harvard Medical School, feels it is not correct to describe this increase in corona cases as a second surge.
"A large number of people may believe this to be the case, but this is a continuation of the first surge only," says Dr Patel.
He maintains the state government's sudden imposition of the March 24 lockdown had unforeseen consequences.
"The stringent lockdown imposed from March to curb the virus led to panic migration which has contributed to the spread of the virus to the rural areas," explains Dr Patel.
He regrets that there is no clear and meaningful communication around the reasons for the lockdown in July as well as what the restrictions aim to achieve.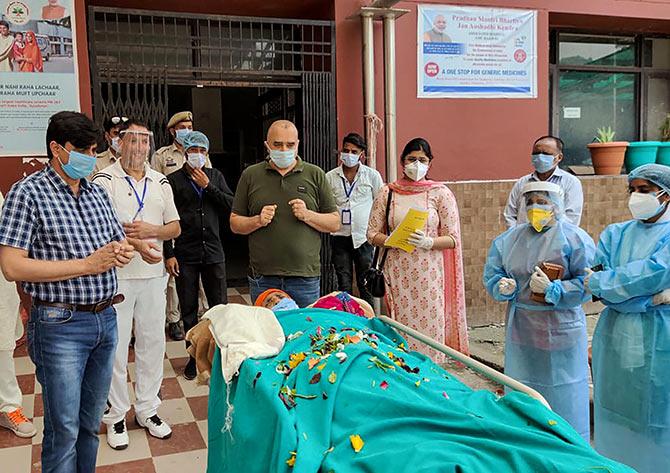 People remain unclear about why state governments suddenly decide to impose a lockdown.
Nitish Kumar's government in Bihar issued a directive that they were going ahead with a lockdown because of 'an alarming surge in COVID-19 positive cases.'
However, cases in Bihar have been surging for some time now.
The state government has not cared to inform the public as to whether they will use this lockdown period to increase testing numbers and ramp up contact tracing.
Is the lockdown simply intended to break the chain of transmission? There is no clarity on this.
Several health specialists reinforce this point of view.
Dr K Srinath Reddy, who heads the Public Health Foundation, believes, "Each state has to take decisions based on its threat perception and health system readiness. I do not think a state wide lockdown is needed, but a district wise assessment should be done to take situationally appropriate decisions."
When queried as to what a three day lockdown in Goa hoped to achieve, Dr Reddy replies, "This is probably intended to reorient the response while slowing down the transmission."
"The three-day lockdown will by itself not have the effect of stopping the epidemic," adds Dr Reddy, "but can give the administration time to scale up the public health preparedness for surveillance, testing and contact tracing. Both the governments and people have to recognise that this is a long race, not a short sprint."
Rather than use a top down approach with harsh containment measures, the government should involve the public in decision making, focusing on containments on a district wise basis, thereby making the public feel they have a stake in governance.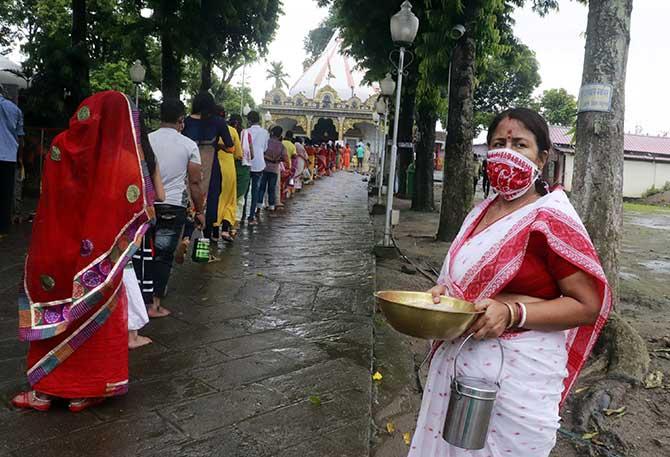 Dr Reddy attributes this surge in cases to several factors.
"The sense of release from a prolonged but staged lockdown and the false perception that the virus was in retreat led to laxity in implementing public health measures of energetic containment and in public adherence to safety measures," he says.
"Inflow of travellers, slackening of contact tracing, social and religious gatherings, shopping sprees and regarding masks as optional in public places contributed to giving the virus a green flag to speed on," says Dr Reddy.
"Permission given to social and religious gatherings sent a wrong signal to the people," says Dr Reddy. "It was as though school students were celebrating the end of examinations even though the results are still some time away."
"Uniformity is unlikely for all of India. The big cities may show some degree of bunching if effective measures are taken everywhere. Smaller towns and rural areas are still largely unaffected. If they can be protected from transmission, as we must strive to do, small outbreaks may occur in some parts of India. If we fail, larger outbreaks will be seen at different periods," states Dr Reddy.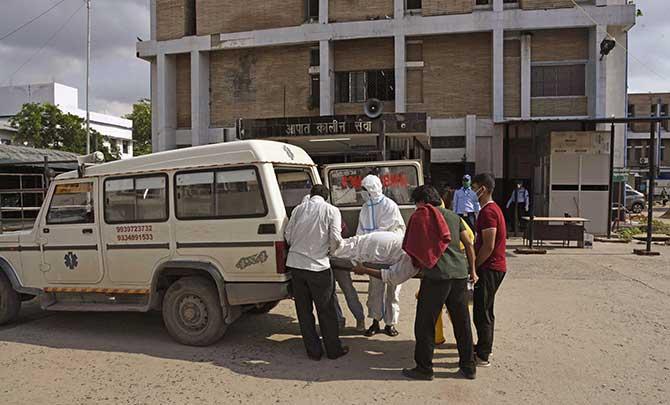 India is yet to see the peak of the pandemic.
The Indian Council for Medical Research study says it will come around mid-November, almost one year after the COVID-19 outbreak started in China.
Other experts fear that winter may see an intensification of the disease.
On this also there is no uniformity of opinion.
"We still do not know about how this virus behaves seasonally. There is a likelihood of the virus becoming (more) active in winter, but people and health systems may be better prepared by then. We have to prepare for a possible surge. Not with fingers crossed but hands at the controls," says Dr Reddy.
Doctors believe these months of combating the contagion have taught them several strategies to combat the virus, leaving them better equipped to tackle the disease.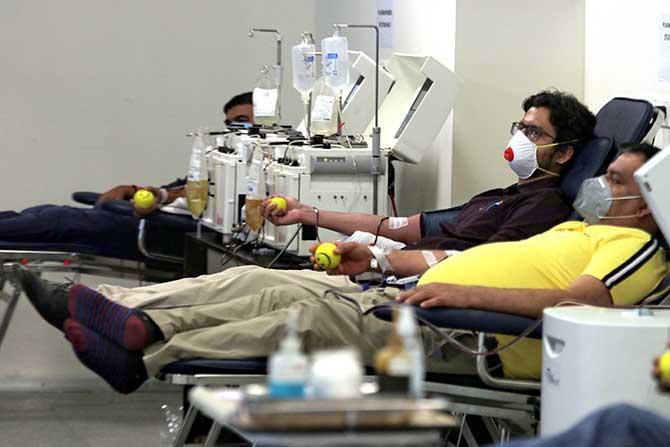 Being an unknown disease, question marks remain about different lines of treatment.
The Delhi government is strongly promoting plasma therapy while some state governments are promoting remdesivir.
Both Dr Patel and Dr Reddy believe that plasma therapy remains a largely unproven experimental therapy.
"Large trials are now being conducted which will give us a better understanding of its benefits and risks," says Dr Reddy.
Trials are being conducted on the drug remdesivir which has been reported to reduce the duration of clinical recovery, whether given for 5 days or for 10 days to hospitalised patients.
No benefit of reducing deaths has, however, been demonstrated in the trials held on remdesivir.
Medical experts believe as time goes by, Indians will be less willing to comply with sudden diktats of their respective state governments.
It is therefore important for state governments to abandon this top-down style of announcing lockdowns.
Rather district-wise strategies should be devised, especially since it is now obvious the disease is not going away in a hurry.
Feature Presentation: Ashish Narsale/Rediff.com