'I am an auto driver, and I am doing my best.'
The nation has been under a never-seen-before lockdown.
The poor are the worst hit as they cannot go to work, meaning loss of income, or even step out of the house for essentials, meaning deprivation.
Even if they are allowed to go to the nearest provisions stores they don't have the money to buy much.
In such a situation many NGOs have stepped forward to help the needy in Chennai.
Rediff.com's A Ganesh Nadar spoke to NGOs who are helping the poor and stranded as much as they can.
Urban Shelters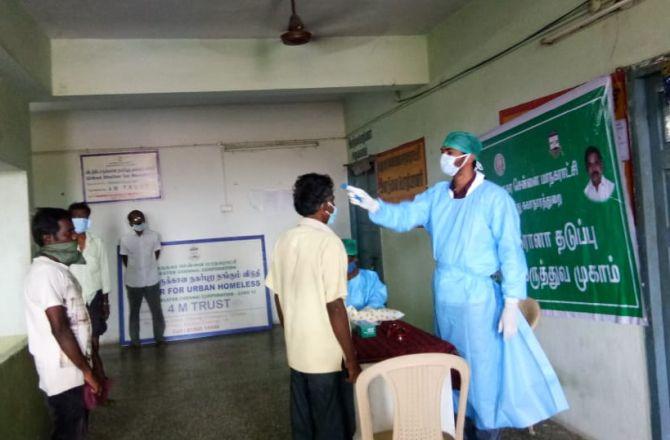 Urban Shelters have set up 51 shelter homes in wedding halls around Chennai to look after both the homeless and migrants who were caught unawares by the lockdown.
Asha Parikarnaidu, coordinator of Urban Shelters, says 1,875 people live in these shelters. They are being provided dry food supplies, hand wash and facemasks.
Each centre has a qualified social worker, a care provider, a cook and a watchman. An assistant coordinator of the organisation monitors the work there.
This scheme is entirely funded by the Chennai Corporation. People who need to go to a shelter can call Murugan on 98412-92373.
Penguin Sportsmen Welfare Trust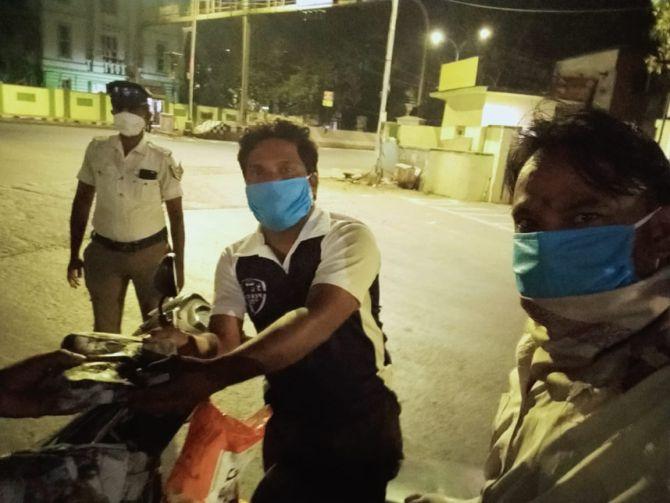 This trust works in North Chennai. They have nine members and so far have been helping people during the lockdown with their own funds.
"We have been supplying dinner to 100 people in the Rajiv Gandhi General Hospital," says N Raghu, their treasurer. "Every morning we have been distributing milk packets to 30 families in our area."
"We cannot do much because we are using our own funds, but we are doing our best."
People who want to help can call on 98414-54501.
Chennai Task Force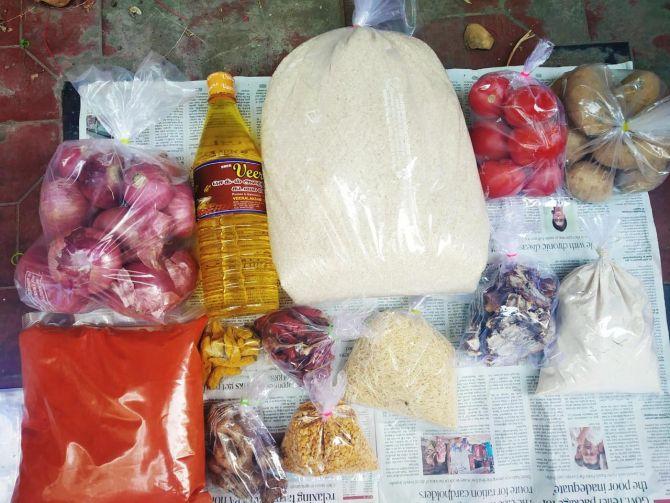 The Chennai Task Force was formed in partnership with The Kindness Foundation to address the disproportionate blow faced by daily wage workers, differently-abled individuals, destitute elderly and the homeless.
They aim to tackle this expansive and unprecedented emergency through collaborative efforts with the NGO community, government, suppliers, vendors and a network of volunteers in order to procure and allocate resources as efficiently as possible.
"We have provided over 35 NGOs, homes, shelters, and communities with medical supplies, provisions and prevention protocols," says Ishani Vellodi Reddy of The Chennai Task Force. "We have also provided weekly food provisions to over 700 daily wage families."
"At every stage of the process we have worked with NGOs in order to properly understand the nature of the needs, and to ensure that resources are dispersed using vetted and tracked distribution models," she says.
"We also have worked directly with the Corporation of Chennai and have helped supplied the provisions required to serve thousands of daily meals in the their crisis centres," she adds.
"For those who still remain on the streets, we have provided cooked meals and distributed them through the Chennai police."
People who want to help can call 73388-12372.
Karunai Ullangal Trust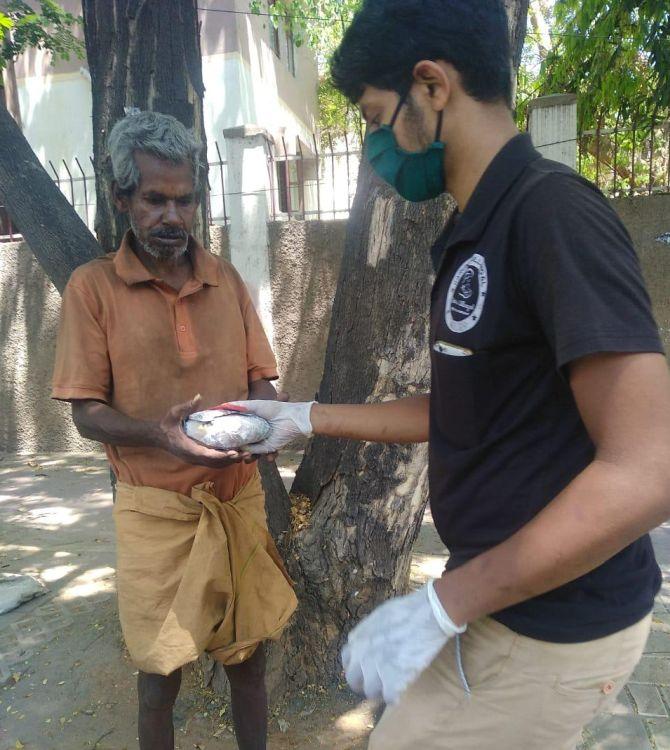 This trust looks after tribals like the Irulas, Nari Kuravas, people staying in the slums and daily wage-earners.
"We have distributed 5 kg rice, 1 kg cooking oil, 1 kg dal, 1 kg sugar, vegetables and hand wash to 450 families," says D Arulraj, co-founder of the Trust. "We have identified 4,000 more families who need our help."
"We have also supplied cooked meals to the needy, but we have now stopped this service," Arulraj adds. "Now we are giving rations only."
"I am an auto driver, and I am doing my best," he explains. "We are entirely funded by donations from well-wishers."
People who want to help can call 98417-76685.