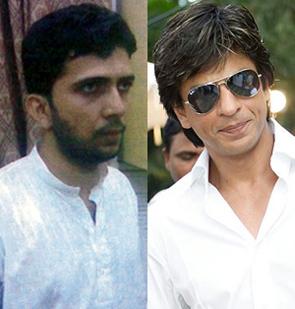 The road to becoming India's most dreaded terrorist has been a long one for Yasin Bhatkal.
Yasin embarked on this destructive journey in 2005, when he -- a class 10 dropout -- accompanied his father to Dubai on a business trip.
During his trip, Yasin, who was not on the best terms with his father, met terrorist brothers Riyaz and Iqbal and promptly went missing.
The three men, all of whom hail from the coastal town of Bhatkal in northern Karnataka, then visited Pakistan.
The trio returned to India in 2007 and got in touch with Akbar Ali, an operative with links to the banned Students Islamic Movement of India.
In the meantime, one Amir Reza Khan, who had killed five policemen in Kolkata to avenge his brother's death in an encounter, had caught the Inter Services Intelligence's eyes.
The ISI roped in Amir Khan to head the Indian Mujahideen, a little-known home-grown terror outfit back then. Riyaz and Iqbal, who were already under the control of the ISI, were instructed to join the IM, along with Yasin.
Back in Karnataka, Yasin, Iqbal, Riyaz and Akbar Ali met at a place called Kudregundi in Chickmagalur district. Kudregundi was the site from where Yasin sourced ammonium nitrate to assemble explosives, while Akbar Ali was in charge of supplying it to the IM's terror cells.
Yasin reportedly transported several trucks of ammonium nitrate to IM's cells across India, with the help of Akbar Ali.
A police officer, who was part of the team tracking these men, revealed that they had headed straight to Kudregundi when they got information about the trio's movements.
By the time they reached the spot, Riyaz, Iqbal and Yasin had left for Shikaripura. The police could get hold of only Akbar Ali.
When news of Ali's arrest made headlines, the trio fled Karnataka and sought refuge in Hyderabad.
In Hyderabad, they met Sainudeen Sattar, a radio mechanic who would later become an accused in the Bangalore serial blasts. They finalised the division of responsibilities -- Sainudeen would carry out a terror strike in Bangalore, Riyaz and Iqbal would handle operations in Ahmedabad while Yasin would try to make headway in Bihar and Maharashtra.
The first terror attack which had Yasin's signature was the blast at Lumbini Park in Hyderabad in 2007. Here, Yasin's skills as a bomb-maker where thrown in sharp focus, when he devised hitherto unknown explosives like flower pot bombs and a boat bomb.
Contrary to the perception that the Bhatkal trio was inspired by the ideology of jihad, it was the lure of money that attracted them to terror activities. ISI paid them handsomely and ensured a credit flow of Rs 10 to 15 lakh at any given time.
"Yasin never trusted anyone completely. Although I was very close to him, he still kept a watch over me. I could spot him pretending to talk on the phone while I was transporting the ammonium nitrate. All along, I knew that he was keeping a watch on me. He was very dedicated to the cause," Akbar Ali told the police.
Wary about the reach of technology, Yasin shunned the use of e-mails or mobile phones, making it tougher for the security agencies to track him down.
He was also a master of disguises and used several aliases. Yasin even called himself Shah Rukh Khan sometimes, as he was a big fan of the superstar.
In spite of security agencies keeping a hawk eye on his movements, Yasin managed to give them the slip each time and kept coming back to Chickmagalur.
Police say that he was in Chickmagalur when the terror attack at Chinnaswamy Stadium -- one of his many pet projects -- was carried out.