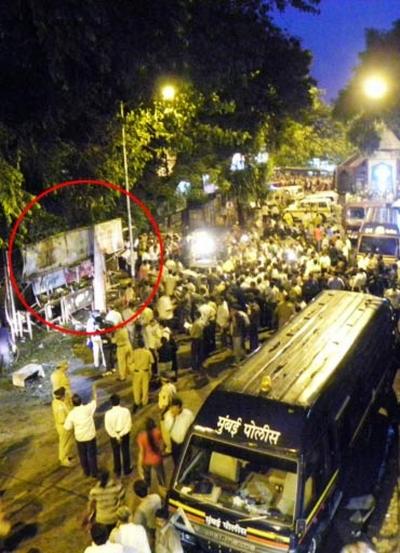 Yasin Bhatkal, one of India's most dreaded terrorists, has been detained at the Indo-Nepal border.
The operation was carried out jointly by teams from Delhi police, Bangalore police and the Intelligence Bureau.
Bhatkal is a cousin of terrorist brothers Riyaz and Iqbal Bhatkal. He has been heading the Indian Mujahideen since the past three years.
He has supervised several terror strikes across India as well as the setting up of the Darbhanga module of the IM.
Home Minister Sushil Kumar Shinde said that Bhatkal was arrested from the "Bihar-Nepal border" on Wednesday night and he is in the custody of Bihar police.
He is being interrogated by Bihar police, the minister said.
"Yasin has been traced and he is under the custody of Bihar police. The interrogation is going on. Till now, this is the only information," Shinde told reporters outside Parliament House.
When queried about which agency picked him up, the minister said, "intelligence agencies" but refused to disclose the name.
Bhatkal had been on the run for over five years.
Bhatkal, also known as Mohammed Ahmed Siddhibappa, along with three aides Tahaseen Akhtar Wasim Aktar Shaikh, 23, Asadulla Akhtar Javed Akhtar, 26 and Waqas alias Ahmed, 26, was allegedly behind three coordinated bomb explosions at Opera House, Zaveri Bazaar and Dadar West in Mumbai on July 13, 2011.
The IM leader is wanted in a string of terror attacks in Ahmedabad, Surat, Bangalore, Delhi and Hyderabad.
In February this year, the Maharashtra Anti-Terrorism Squad had announced a reward of Rs 10 lakh each for anyone who had information on Bhatkal and the three aides.
In December 2011, Delhi police had also announced a reward of Rs 15 lakh for any information leading to the arrest of Bhatkal in several terror cases, including three in Delhi.
This is the second major breakthrough for Indian agencies after the arrest of Lashkar-e-Tayiba bomb expert Abdul Karim Tunda on August 16.
Yasin, who co-founded IM in 2008 along with brother Riaz, is also wanted in the German Bakery bomb blast in Pune on February 13, 2010, that left 17 dead.
The IM was designated a terrorist group by the government under the Unlawful Activities Prevention Act in June, 2010.
According to sources, Bhatkal will be questioned by Delhi police, Maharashtra police, the National Investigation Agency and Bangalore police.
Bhatkal is reportedly the main link between the Gulf and Indian modules of the IM.
Apart from being an ideological and operational head of the IM, he was the one responsible for the recent 'revamping' of the IM.
Bhatkal had earlier been picked up by Kolkata police in connection to a fake currency case, but let go due to lack of evidence.
He was later spotted in Byculla after the 13/7 serial blasts in Mumbai, but managed to escape due to lack of coordination by various police teams in Maharashtra.
With additional inputs by PTI
Image: The blast site at Dadar in Mumbai on July 13, 2011. Yasin Bhatkal had reportedly planted the bomb near a bus stop himself. Photograph: Abhishek Mande/Rediff.com