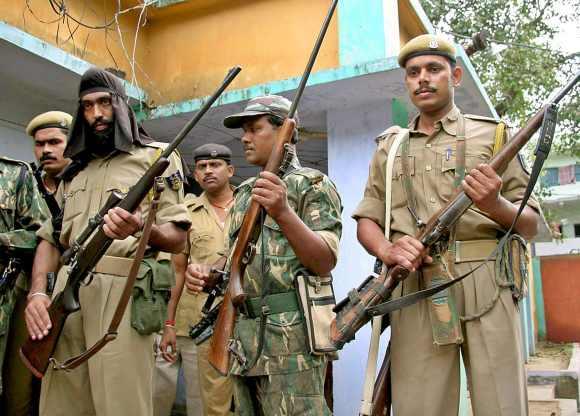 According to sources, the Bihar police was reluctant to book Indian Mujahideen founder Yasin Batkal on Thursday, and wanted to hand him over to the National Investigation Agency soon after his arrest.
At least half-an-hour was wasted in this process – while New Delhi was being asked to get the NIA alerted. Bihar unit Bharatiya Janata Party leaders accused that the ruling Janata Dal-United government was dilly dallying on Bhatkal, keeping the 'vote bank' in mind.
According to the source, Chief Minister Nitish Kumar wanted the NIA to take the necessary legal action and take Bhatkal into their custody, and not the Bihar government.