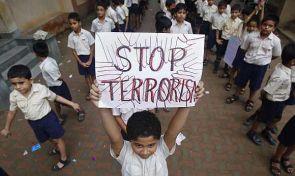 The 2008 Mumbai terror attack in Mumbai exposed the lack of coordination among law enforcement agencies despite there being intelligence of an attack.
Following the attack, it was decided to set up a National Intelligence Grid, the foundation stone for which was laid in Bengaluru on Saturday.
Home Minister Sushil Kumar Shinde, who laid the foundation stone, said the government had done everything to thwart terror attacks post 26/11. The hanging of Kasab (26/11 convict) and Afzal Guru (Parliament attack convict), arrests of Indian Mujahideen leaders Yasin Bhatkal and Assadullah Akthar and solving the Bodh Gaya and Patna blasts in record time is testimony of how well the government has handled the terrorism.
The National Integration Grid brings 22 agencies, including the intelligence wings, under it. Its primary objective will be to collect intelligence, analyse it and decide whether the same is actionable or not.
The project costs Rs 1,000 crore and will be headquartered in New Delhi.
The NIG will have an office in Bengaluru that would provide required support. It will be operational in the next two years and is being constructed at a cost of Rs 94 crore.
Shinde said at the inaugural that post 26/11 there has been no major terror attack. "We are upgrading our capabilities all the time. The NIG will act as a deterrent to terrorists," he said.