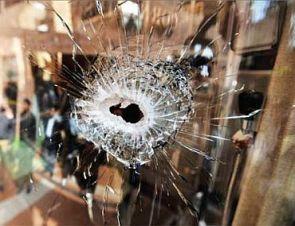 Government will probe the findings in a book on the 26/11 Mumbai terror attacks which claims that a "super- agent" code-named 'Honey Bee' in the Indian establishment had helped Pakistan's ISI in identifying the landing site for the terrorists.
"This (the book's contents) is not to my knowledge but we will inquire into it," Union Minister Sushilkumar Shinde said when asked whether he had information on the revelation in question by two foreign journalists in their recent book.
The information on Badhwar Park, the landing site, was shared by ISI operatives with Pakistani-American Lashkar-e-Tayiba operative David Headley who checked it out while conducting a recce of the area, the book claims.
The book 'The Siege', by Adrian Levy and Cathy Scott-Clark, claims that Headley was taken through a two-year course on surveillance and counter-intelligence by Pakistan espionage agency, Inter-Services Intelligence.
Headley's handler, Major Iqbal of ISI, had given him what he described as being classified Indian files which the latter claimed had been obtained from within the Indian police and army establishment and revealed their training and limitations.
"The major boasted that they had a super agent at work in New Delhi who was known as Honey Bee. The major revealed that while he would guide Headley, the Mumbai operation would be run by LeT," the book claimed.
According to the book, before leaving Pakistan, Headley had met Major Iqbal who had given him a bundle of counterfeit Indian currency.
"Honey Bee, the ISI double agent who had provided the classified Indian training manuals had come up with a potential landing area, in BadhwarPark, a fishing colony in south Mumbai, reporting that it was only patchily patrolled and was shielded from the road," the book claimed.
A group of 10 LeT terrorists, including Ajmal Kasab, who was captured by Mumbai Police and later hanged, had landed at BadhwarPark on November 26, 2008, before launching the mayhem in India's business capital which left 166 people dead, among them the Mumbai police Anti-Terror Squad chief Hemant Karkare.