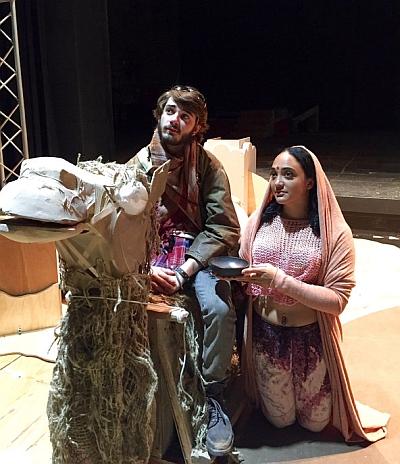 A play set in India and to be performed at an American university has been cancelled after its Korean-American playwright objected to casting of white actors as Indian characters and sending a "dehumanising" message to minority students.
The college production of play 'Jesus in India' was to be performed at Clarion University, a state institution in Pennsylvania with a student body of about 5,400.
However, its playwright Suh withdrew permissions for the production after white actors were cast as Indian characters, leading to a raging debate on lack of diversity in theatre.
The play "depicts Jesus as a foul-mouthed stoner wandering through India, jamming on his guitar and talking Buddhism with his new buddies," a report in the New York Times said.
Suh argued that the production could send a "dehumanising" message to minority students but the university maintained that the student actors on its predominantly white campus were being "punished for their race," the report said.
"The practice of using white actors to portray nonwhite characters has deep roots in ugly racist traditions," Suh said in a statement.
"It sends a message, intended or not, that is exclusionary at best, dehumanising at worst," Suh said, adding that going forward with white actors cast as South Asians would have subverted both the artistic intentions behind the play and the broader cause of increasing visibility for minority theatre artists.
"As a writer of colour in a field where representation and visibility are ongoing struggles. I feel a responsibility to provide opportunities for artists of colour to be seen," Suh said in the statement.
The university said that the actors were being "punished for their race."
"We have no further desire to engage with Suh, the playwright, as he made his position on race to our theatre students crystal clear," Karen Whitney, the university's president, said in the statement.
Suh said he became aware of the casting of the Clarion production in late October, when he found a publicity photo online showing two white actors playing Indian characters.
Michel and Robert Levy, the head of the visual and performing arts department, said they did not think it was essential to the play's themes to cast South Asians as the Indian characters.