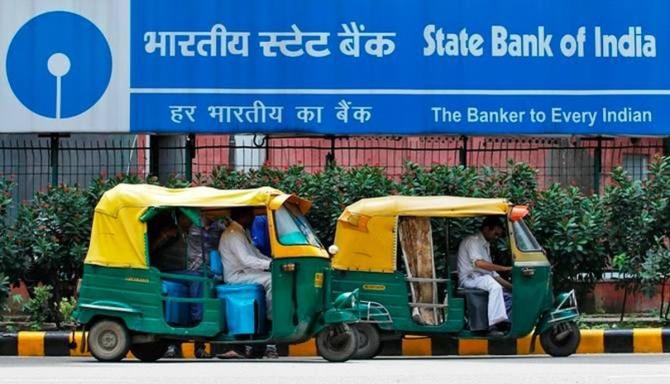 Banks have become a soft target for armed robbers in Bihar with three banks looted within a week.
The bandits not only looted cash, they also killed two home guard jawans, assaulted and injured bank staff and threatened to kill customers.
More than half a dozen bank robberies have been reported in the state in three months.
In the latest bank robbery, on Tuesday, April 18, 2023, armed thugs looted Rs 16 lakh (Rs 1.6 million) in cash and gold worth Rs 15 lakh (Rs 1.5 million) from the State Bank of India's Chakai branch in Jamui district.
The local police station is located only 500 metres from the bank.
Six men wearing masks entered the bank, which is situated on a busy road, soon after it opened and took everyone including the branch manager and customers hostage at gunpoint.
"The robbers targeted the cashier for not giving the keys to open the locked iron vault and locked the branch manager in the bathroom," a police officer told this reporter.
"They bolted the main gate from inside, looted cash and gold and then fled," the police officer added. The robbery took between 8 to 10 minutes.
The robbers also took away the DVR (digital video recorder) of the CCTVs.
"We are studying footage from nearby CCTVs to identify the robbers," says Jamui Superintendent of Police Shaurya Suman.
Five days ago, on April 13, armed robbers looted Rs 13 lakh (Rs 1.3 million) in cash from the Punjab National Bank branch at Sonepur in Saran district.
The dacoits killed two home guard jawans -- Ram Naresh Rai, 57, and Mahesh Shah, 55 -- who tried to resist them.
The PNB branch is situated not far away from the local police station.
Though CCTV footage of the crime from inside the bank was available, no arrest has been made so far.
Saran Superintendent of Police Gaurav Mangla says the police have conducted raids to identify and arrest the bandits.
The Bihar government has assigned officers from the Bihar police's special task force and detectives from the crime investigation department to assist the Saran police.
On April 11, five armed robbers looted Rs 48 lakh (Rs 4.8 million) from the ICICI bank in East Champaran district.
Three bank robberies were reported in March from Samastipur district.
Armed robbers looted Rs 11 lakh (Rs 1.1 million) on March 24, Rs 20 lakh (Rs 2 million) on March 15 and Rs 11 lakh from banks in Samastipur.