The Kamal Nath government in Madhya Pradesh on Tuesday stared at a collapse after a resignation of prominent youth leader Jyotiraditya Scindia from the Congress.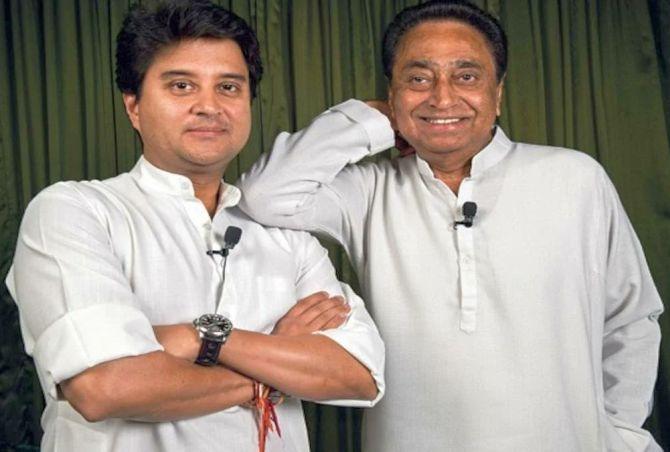 Following Scindia's move, 22 Congress MLAs resigned from the assembly, putting the Nath government in the minority.
The Congress has a wafer-thin majority in the Madhya Pradesh assembly whose current effective strength is 228.
If the resignations of the 22 MLAs is accepted, the strength of the assembly will fall to 206.
The magic number for retaining the majority then will be 104.
The Congress, however, will be left with 92 seats while the Bharatiya Janata Party has 104 seats.
The Congress has the support of four Independents, two Bahujan Samaj Party and one Samajwadi Party MLA.
Even with their support, the Congress will fall short of a majority, and it is anyway unclear if they will continue to support the Congress or go with the BJP.