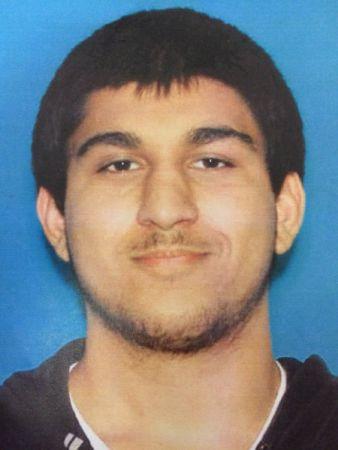 The suspected shooter who killed five people in a mall north of Seattle on Saturday was arrested.
Arcan Cetin, 20, was identified by law enforcement officials to KOMO News.
Cetin was taken into custody by Island County Sheriff's Office 30 miles southwest from Cascade Mall, in Burlington, Washington, where the shooting took place.
He will be turned over to Skagit County Sheriff's Office, the Seattle Times reported.
Cetin has no police record or history of crime in the state of Washington, according to KOMO News.
Washington State Patrol announced the capture of Cetin on their Twitter account.
According to his Facebook, Cetin is lives in Oak Harbor, Washington, but is originally from Adana, Turkey.
As his capture was announced, two of his victims' identities were revealed.
Sarai Lara, 16, was a cancer survivor who battled the disease as a young child.
She attended Mount Vernon High School and had just entered her sophomore year.
Another victim is believed to be 52-year-old Shayla Martin.

Along with Sarai Lara and Shayla Martin, two more women and one man are confirmed dead after the shooting at the Cascade Mall in Burlington, about 65 miles north of Seattle, the Washington State Patrol said.
Victims have not been identified, however police said their ages ranged from teenager to elderly.
The gunman - who was described as Hispanic, in his early 20s and wearing all black - walked into Macy's and opened fire in the makeup department of the store about 7pm local time.
During a press conference, authorities said the man was seen entering the mall without a gun about 10 minutes before he started shooting in the Macy's.
At the press conference, Mayor Steve Sexton said the 'long arm of the law' will be used to catch the shooter, who he described as a 'son of a b***h'.
"Our community comes together in times of tragedy," Sexton said.
"Our support goes with them (law enforcement), to help them... bring the son of a b***h who did this to our community to justice."
Image: Washington state police have identified the shooter as Arcan Cetin who lives in Oak Harbor, Washington. Photograph: Washington State Police