Uttam Ghosh offers his take on how the migrants's plight has been aggravated by the erratic management of Shramik trains by the Indian Railways, headed by Railways Minister Piyush Goyal.
Thousands of migrants could not board trains and were forced to wait outside stations for hours in the summer heat without access to food, water or toilets.
Those who were able to board trains did not get adequate food, water. Children had no milk.
Many thousand migrants arrived at their destinations hungry and thirsty.
Some trains were stuck at stations for days.
Other trains took routes, very different from which they were meant to take.
These problems have only aggravated the migrant travelers's agony manifold.
The hunger, the heat, the stress and the strain of traumatic journeys to their home states are taking a terrible toll.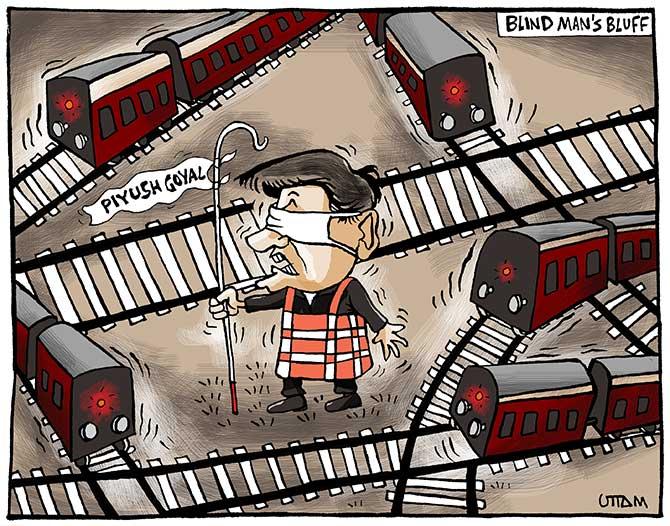 Production: Mahipal Soni/Rediff.com