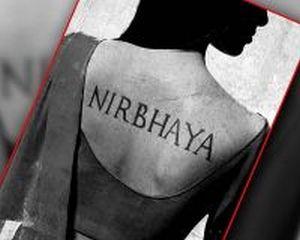 India's Daughter, a documentary on the brutal gang rape of a 23-year old girl in New Delhi banned in India, will be available in the US later this month with a media arts organisation facilitating its distribution and screening.
City-based Women Make Movies said in a Twitter post that it will make available later this month in the US the documentary, which "highlights gender inequality & sex crimes in India."
WMM is a multicultural, multiracial, non-profit media arts organisation which facilitates the production, promotion, distribution and exhibition of independent films and videotapes by and about women.
It was established in 1972 to address the "under representation and misrepresentation of women in the media industry."
The organisation said the Hindi documentary with subtitles will be available on DVDs and is accepting pre-orders.
WMM said the documentary by BAFTA winning filmmaker Leslee Udwin makes an "impassioned plea for change" and pays tribute to a "remarkable and inspiring young woman and explores the compelling human stories behind the incident and the political ramifications throughout India."
The Indian government has banned the documentary from being aired in the country amid uproar over the remarks made by one of the accused Mukesh Singh, who remains unrepentant of his crime and defiantly blames the young girl for her rape as she was out late at night.
"A rape occurs every 18 minutes in Delhi, sometimes referred to as 'the Rape Capital of the World' and every 20 minutes in India as a whole," the organisation said in a press release.
"India's Daughter is the powerful story of the 2012 brutal gang rape and murder of a 23 year old medical student, Jyoti Singh, and the unprecedented protests and riots this horrific event ignited throughout India and the attention it demanded from the rest of the World."