Visuals of workers trapped inside Uttarkashi's Silkyara tunnel for the past 10 days emerged on Tuesday morning, has given new hope for worried relatives, some of whom are camping outside the site of the collapsed structure.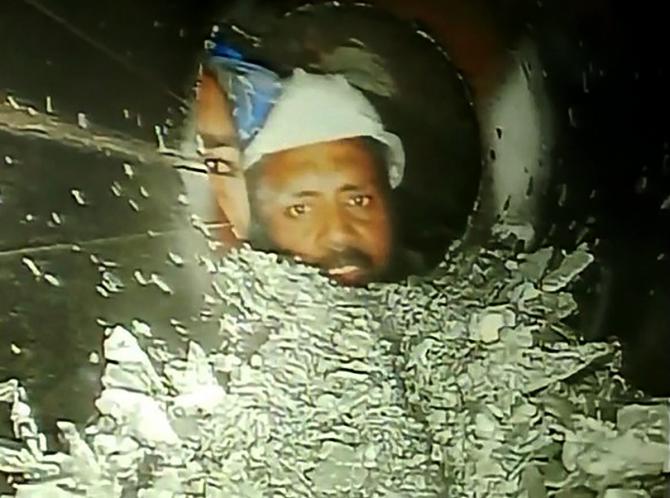 Earlier, using an endoscopic camera sent in through the alternative 6-inch pipeline, rescuers released the first video of the workers trapped inside the tunnel.
In the video, the workers, wearing yellow and white helmets, are seen receiving food items sent to them through the pipeline and talking to each other.
The wife of one of the trapped workers told ANI that the visuals showing their family members safe has given her hope that they will get out soon.
"I could not see my husband in the video...Whenever I get to see my husband, then only I can say he is safe. But yes, hopes are high that they will be rescued soon. Ummeed jagi he," she said.
On Monday a six-inch-wide pipeline was pushed in through the debris of the collapsed portion into the tunnel to create an alternative lifeline for the stranded workers.
For the first time since the collapse incident on November 12, hot Khichdi was supplied to the workers through this pipeline.
Till now they were surviving on dry fruits, puffed rice and chana.
Workers will also be later provided with mobiles and chargers that will be sent inside the tunnel through the 6-inch lifeline, rescue operation in-charge Colonel Deepak Patil had earlier said.