Two cheetahs -- Oban and Asha -- were released into the wild at the Madhya Pradesh's Kuno National Park (KNP) on Saturday, almost six months after they were brought from Namibia, an official said.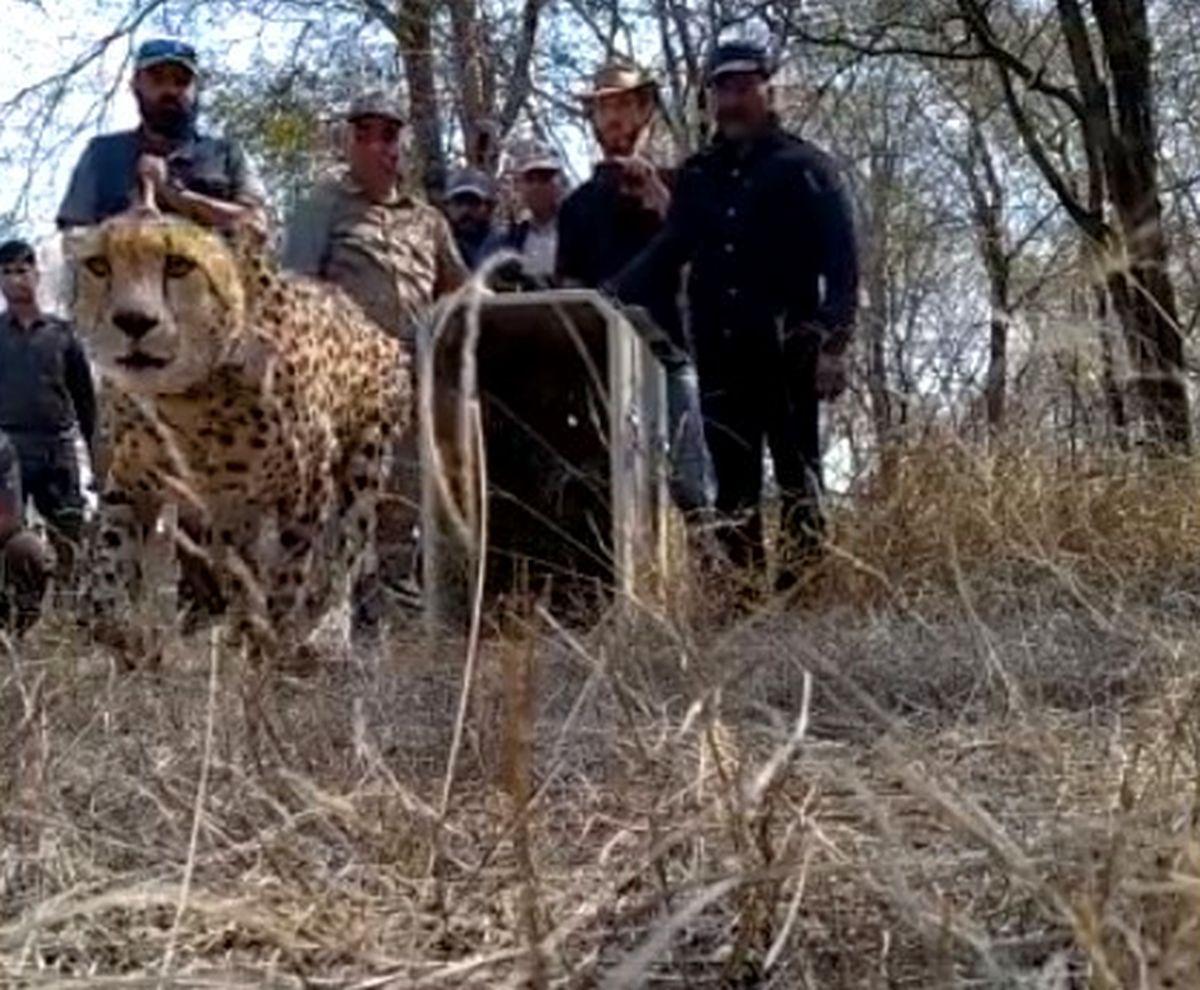 They had been kept in 'hunting enclosures' at KNP until now.
"Oban and Asha were among the eight cheetahs brought to KNP in September last year. They were released into the wild on Saturday," principal chief conservator of forests J S Chauhan told PTI.
Oban was released first and Asha a few hours later in the afternoon.
"Remaining cheetahs from this batch of eight will be released in the wild in a staggered manner," he said, without disclosing any timeline.
Prime Minister Narendra Modi had released eight cheetahs brought from Namibia, five females and three males, on September 17, 2022, as part of an effort to revive the species' population in India.
Cheetahs became extinct in India some 70 years ago.
The cheetahs brought in September were first moved to acclimatization enclosures from quarantine 'bomas' in November. They were later released into hunting enclosures, officials said.
Two of them are now roaming in the wild.
Another 12 cheetahs - seven males and five females -- were brought to KNP from South Africa on February 18 this year. Thus, a total of 20 cheetahs have reached KNP.