United States President Donald Trump not conceding defeat in the just-concluded election is an embarrassment, US President-elect Joe Biden said on Tuesday, asserting that his transition plans have remained unaffected by this and he has started talking to world leaders.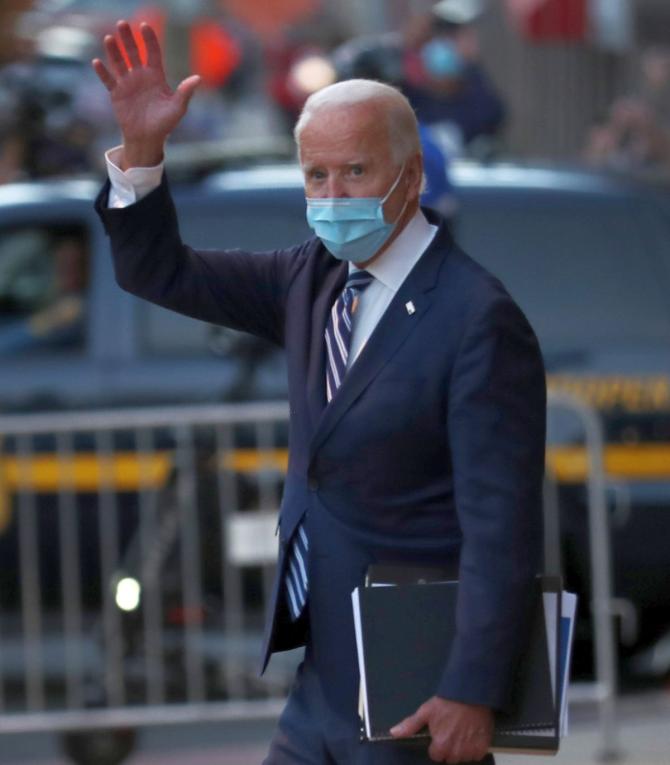 "I just think it's an embarrassment quite frankly... It will not help the president's legacy... I know from my discussions with foreign leaders thus far that they are hopeful that the United States' democratic institutions are viewed once again as being strong and enduring," Biden told reporters in Wilmington, Delaware.
Responding to questions from reporters on Trump not conceding the race, Biden hoped that at the end it's all going to come to fruition on January 20th.

"Between now and then my hope and expectation is that the American people do know and do understand that there has been a transition. Even among Republicans... who voted for the president, I understand the sense of loss. I get that," he said.

Biden hoped that those who voted for him and those for Trump would come together. "A significantly smaller number, but a lot voted for him -- I think they understand that we have to come together. I think they're ready to unite and I believe we can pull the country out of this bitter politics that we've seen for the last five, six and seven years," he said.

The US president-elect said that he has already begun the transition. "We are well underway. The ability for the administration in any way by failure to recognise our win does not change the dynamic at all in what we're able to do," he said, noting that a day earlier he has announced his COVID-19 advisory board.

"We are moving along in a consistent manner, putting together our administration in the White House and reviewing who we're going to pick for the cabinet positions...and nothing is going to stop that. I'm confident that the fact that they are not willing to acknowledge we won at this point is not of much consequence in our planning and what we're able to do between now and January 20th," he asserted.

Referring to the congratulatory calls that he has had so far with six world leaders, he said that the response has been very fulsome, energetic, and they are all looking forward to being able to, from Great Britain to France to Germany to Canada, et cetera, and Ireland.

"I feel good about the ability to... I said when we announced that the next president is going to inherit a divided country and a world in disarray. The reception and welcome we've gotten around the world from our allies and our friends has been real and I have a number of other calls to return and so I feel confident that we're going to be able to put the American back in a place of respect that it had before," he said.

Responding to a question, Biden said that access to classified information is useful, but he is not in a position to make any decisions on those issues anyway.

"As I said, one president at a time and he will be president until January 20th. It would be nice to have it, but it's not critical. We are just going to proceed the way we have. We're going to do exactly what we'd be doing if he had conceded and said we have won, which we have, and so there's nothing really changing," he said.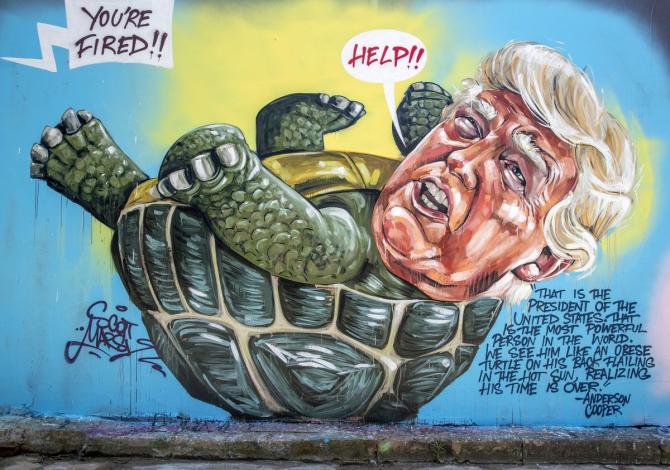 Meanwhile, US Vice President-elect Kamala Harris said that Americans have made a clear choice in favour of Joe Biden, who won decisively against incumbent President Donald Trump with more votes than ever cast in the country's history.

"We just held an election, and our country made a clear choice: each vote for Joe Biden was a statement that health care should be a right -- not a privilege. And we won that election decisively, with more votes than have ever been cast in American history," Harris said in a tweet on Tuesday night.

"It amounts to 75 million voices and counting. Calling on the Supreme Court to see this case for what it is, a blatant attempt to overturn the will of the people and the president elect and I cannot let that happen," Harris said while making a joint appearance with Biden in Wilmington, Delaware.

The Trump campaign and his Republican Party have filed multiple lawsuits in several states including Pennsylvania, which has 20 electoral college votes, Georgia (16), Michigan (16), Nevada (six), demanding to recount votes in Wisconsin which has 10 electoral college votes. The lawsuits range from local courts up to the United States Supreme Court.

The Trump campaign and the Republican Party have levelled accusations of serious voter fraud and electoral malpractices. However, there has been no evidence of voter irregularities or widespread fraud in the 2020 presidential election -- billed as one of the most divisive and bitter in recent American history.

Harris said that each and every vote for Biden was a vote to protect and expand the Affordable Care Act and not to tear it away in the midst of a global pandemic.
Harris said that healthcare was very much on the ballot during the closely-contested election.
"Our country had a clear choice in this election. Each and every vote for Joe Biden was a statement that healthcare in America should be a right and not a privilege," she said.