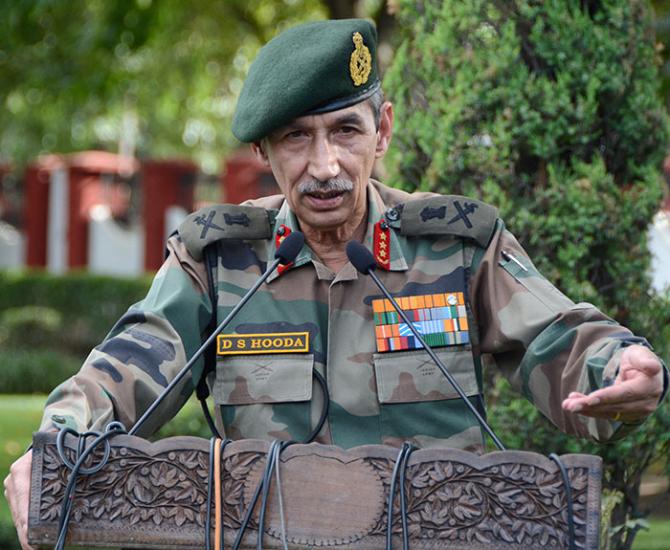 Two years after surgical strikes were carried out by the Indian Army across the Line of Control (LoC), Lt Gen D S Hooda (retd) on Friday said that the hype associated with the Surgical Strike was not needed.
Speaking to ANI, Hooda said, "I do think there was too much hype over it. The military operation was important and we had to do it.
"Now how much should it have been politicised, whether it is right or wrong is something that should be asked to politicians."
Elaborating upon how the forces on the border should react to events that occur on the Line of Control (LoC), Hooda said, "I think the way the things are going on the LoC, we must have a pro-active and unpredictable response unless Pakistan does something to ease tensions and stop infiltration."
At the time of surgical strikes, Lt General Hooda was the General Officer Commanding-in-Chief of the Northern Command, in charge of the planning and execution of the top secret operation across the Line of Control.
Former Army Chief General Dalbir Singh Suhag in September revealed that the Indian Army had been preparing for the 2016 surgical strike since June 2015, adding that the troops were told that failure was 'not an option'.
Moreover, Suhag had claimed that if needed, there can be another strike as well.
"We have exhibited our capability. Our troops are motivated and now having done it once, troops are also confident of doing it again.
"So, if we can do it once, we can do it again and if necessary again and again," he had said.