Trinamool Congress spokesperson Saket Gokhale allegedly splurged more than than Rs 1.07 crore funds collected through crowdfunding, including over Rs 23 lakh cash deposits from an aide of Congress leader Rahul Gandhi, on wining, dining and other personal expenses, the Enforcement Directorate claimed on Wednesday.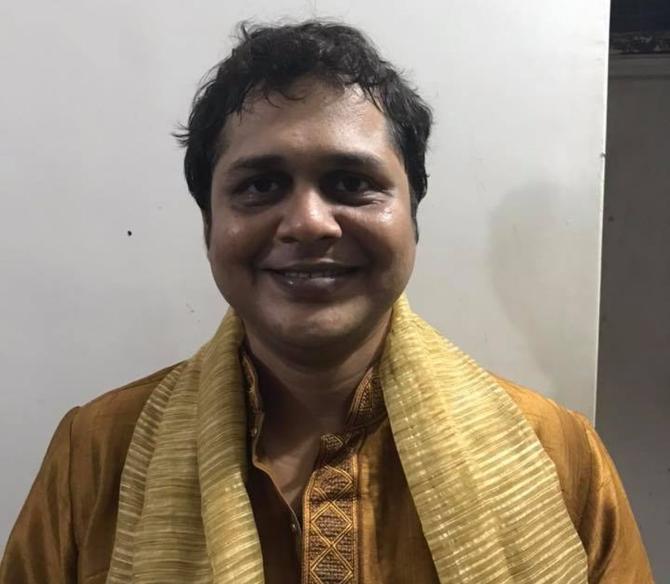 The Enforcement Directorate made these allegations in its remand note presented to a local court in Ahmedabad after it arrested the 35-year-old from the Sabarmati jail where he was lodged in a state police case linked to alleged irregularities in a public crowdfunding initiative.
The special Prevention of Money Laundering Act court sent him to ED custody till January 31.
The federal agency told the court that Gokhale "allegedly prepared a bogus electronic document in the name of an institution as 'OurDemocracy.in' by which he collected funding of small/big amounts from the complainant and other persons through a private company named GiantTreeTech Private Limited and after collecting the same for furtherance of above mentioned action, he diverted the funds and utilised the said amounts for his personal use ie, purpose other than for which it was collected and thereby committed offence etc."
His statement was recorded by the ED on four different dates in January. ED said that a sum of Rs 1,07,30,113 was received by him in his bank accounts between June, 2019 and October, 2022.
The agency informed the court that when he was asked about Rs 23.54 lakh deposited in his bank account in cash over a period of one year, Gokhale in his statement to the ED said, "this amount was given in cash by Alankar Sawai of India National Congress for social media work and other consultancy."
Sawai, a former banker, is a close aide of former Congress president Rahul Gandhi and heads his research team.
Efforts made by PTI to contact Sawai did not fructify.
"On being asked as to why Alankar Sawai paid him in cash, he (Gokhale) stated that only Alankar Sawai can answer this question," the agency said.
"Further, on being asked regarding any written agreement with Alankar Sawai in respect of social media work he stated that it was only verbal agreement with Alankar Sawai," the ED told the court.
The ED alleged these cash deposits were received by Gokhale when he was a member of the TMC, led by West Bengal CM Mamata Banerjee. He had joined the party on August 8, 2021.
Gokhale, as per the ED, in his statement recorded in jail under the PMLA said that he ran three campaigns, titled "fight with RTI," "Saket versus Modi," and "justice for Suhas," and an another one over payment gateway Razorpay called "Support Saket in his transparency battle."
He told the ED that the funds were raised "for his sustenance and they were utilised for purpose stated in the campaign."
"On being asked specifically about the use of funds campaign wise, he stated that the funds raised through the campaign 'Saketversusmodi' were utilised for legal expenses such as consulting and drafting a PIL filed against PM Narendra Modi in the month of April, 2019 and also for his sustenance."
The funds raised through the campaign 'justiceforsuhas' were issued for helping his father (Suhas Gokhale) with his health and legal expenses relating to his (father's) promotion, the ED told the court.
Gokhale told the ED, as per the remand note, that he paid Rs 6 lakh on this issue but "does not remember to whom it was paid."
The ED claimed, as per his father, "no money was given by Saket Gokhale to him or his wife."
The agency also claimed that the TMC functionary "suffered a loss of more than Rs 30 lakh" in the intra-day trading done through funds raised by crowdfunding.
His claims of loss are being verified, the agency told the court.
Gokhale in his statement said that he "invested in the funds raised through crowdfunding in the share market with the hope that the return on investment would sustain him in the long term without having to raise additional funds."
The ED informed the court that the factual position was that the "huge amount of money collected through crowd funding has been splurged on speculative share trading, wining and dining and other personal expenses which appear to be extravagant in nature."
Gokhale, however, told the ED that "he has not used the funds raised through crowdfunding for wine and dine."
The agency told the court that Gokhale was "not cooperating" and he has not "satisfactorily answered various queries with regard to numerous transactions" in his bank accounts and the end use of funds raised through crowdfunding from the general public.