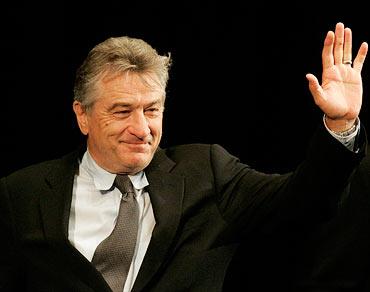 In his reply to a questionnaire forwarded by the Goa crime branch, Hollywood actor Robert De Niro confirmed the presence of the woman, who has accused Tehelka founder editor Tarun Tejpal of rape, and Tejpal at the ThinkFest event in Goa.
Without revealing any further details of the reply, Deputy Inspector General of Police O P Mishra confirmed that the actor had replied to the questionnaire through his lawyers Harvey & Hackett based in New York.
In January, the Goa police had sent a formal questionnaire to the Hollywood actor regarding the event.
The police chargesheet mentions that the woman was sexually assaulted twice in the lift of a hotel by Tejpal, when they had gone to drop the actor and his daughter Drena to their rooms. The crime branch charge-sheeted Tejpal before a fast track court in February this year, accusing him of raping, sexually harassing and outraging modesty of the woman.
Sources said that on March 6, 2014, the crime branch had moved an application at the fast track court in Panaji under Section 173(8) of the Code of Criminal Procedure, seeking time to include the response of a 'witness outside the country' in the supplementary chargesheet.
Tejpal is currently lodged in Sada sub jail in Goa and has applied for bail before the Supreme Court.