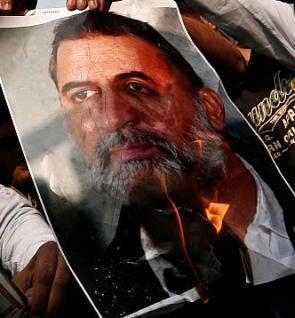 The former woman journalist with Tehelka, who has accused the magazine's founder editor Tarun Tejpal of sexually assaulting her, has complained to the Goa police that a "systematic and virulent campaign" has been launched to falsify facts and the truth in the case.
The Goa crime branch, which is investigating the case, has received the complaint from the victim, whose statement was also recorded by its sleuths in Mumbai this afternoon.
Deputy Inspector General of Police O P Mishra told PTI that the crime branch team in Mumbai would be arriving in Goa on with the content of the complaint, only after which further action would be decided.
"Yesterday (on Wednesday) , the victim got in touch with the investigating officer. She informed that she has received a mail which contains picture of her along with two others," Mishra said, adding that the email also contains some slightly objectionable text related to the case.
"Our team, which was already in Mumbai, has got in touch with the victim and she has handed over the complaint to them," the DIG said.
After going through the contents (of the complaint), necessary legal action would be decided, he added.
The email, sent by the victim to the Goa police has complained of "systematic and virulent" campaign to falsify facts and the truth.
"I have remained silent against this campaign of slander and vilification, although it has caused me hurt and trauma because I have full faith in the legal process and respect its sanctity," the victim has mentioned in her complaint.
The victim said the photograph, which was available on the Tehelka server has been circulated, illegally and without her consent, via email to several members of the society, including senior mediapersons.
"It is being presented completely out of context along with several malicious comments about my appearance and veracity of my complaint," she said, adding "this email clearly discloses my identity and seeks to deny me the protection granted by law, by encouraging a wide dissemination of the content of the same."
The victim also said that it was a "deliberate move to obstruct the course of justice and prevent me from pursuing my complaint by tarnishing my character with total lies and making it impossible for me to exist in society, and in particular within my own fraternity."
She claimed that the email contains information that is grossly offensive and has a menacing character and is aimed at intimidating her.
Tejpal, 50, is currently lodged in Sada sub jail, after his bail petition was rejected by local court. He has been accused of sexually assaulting a woman colleague during an event in Goa last year.
Image: A protest against Tehelka editor Tarun Tejpal, who allegedly sexually assaulted a junior colleague