Ahead of the Opposition meeting of 15 parties, Bihar Deputy Chief Minister Tejashwi Yadav on Thursday said that all the leaders will be attending the meet, however, Telangana Chief Minister K Chandrashekar Rao attendance could not be confirmed.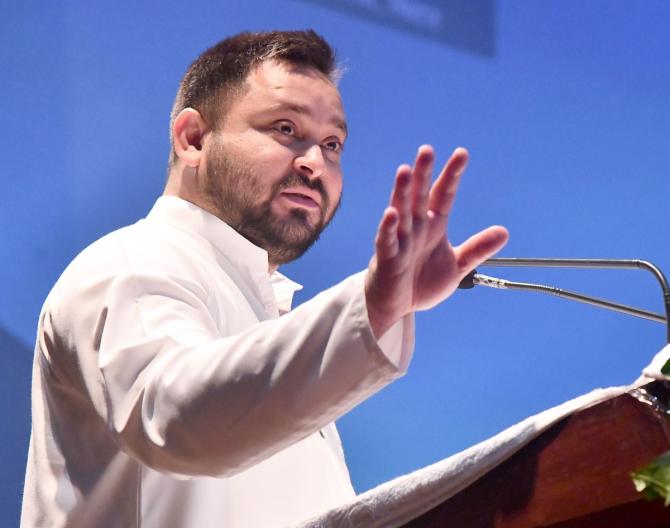 Tejashwi Yadav said that could not have a word with Telangana CM but rest all leaders are coming.
"Could not have a word with KCR (Telangana CM) but rest all leaders are coming...almost 15 parties will be attending the meet...from every party, the main leader is coming not just a representative," Bihar Deputy CM said.
The Opposition meeting will take place on June 23 in Bihar's Patna.
Several prominent opposition leaders including Congress President Mallikarjun Kharge, Rahul Gandhi and TMC chief Mamata Banerjee will attend the opposition meeting, to be convened by Bihar Chief Minister Nitish Kumar.
The meeting is aimed at laying the groundwork for the coming together of like-minded Opposition parties against Prime Minister Narendra Modi and the BJP government at the Centre, was originally scheduled to be held on June 12 but now it will take place on June 23.
However, the meeting was pushed back after several Opposition leaders, including Congress national president Mallikarjun Kharge and Tamil Nadu Chief Minister M K Stalin, expressed their inability to attend the meeting on June 12, citing prior engagements and preoccupations.
Nitish Kumar has been rooting for Opposition unity since he left the National Democratic Alliance and joined the Grand Alliance to form a new government in August last year.